Our template library has a variety of PI planning templates for Rally, including estimate sizing, iteration planning and more.
Stormboard offers predesigned PI planning templates that can be integrated with Rally to reduce the lead time for your team to get started remotely planning projects at a high level.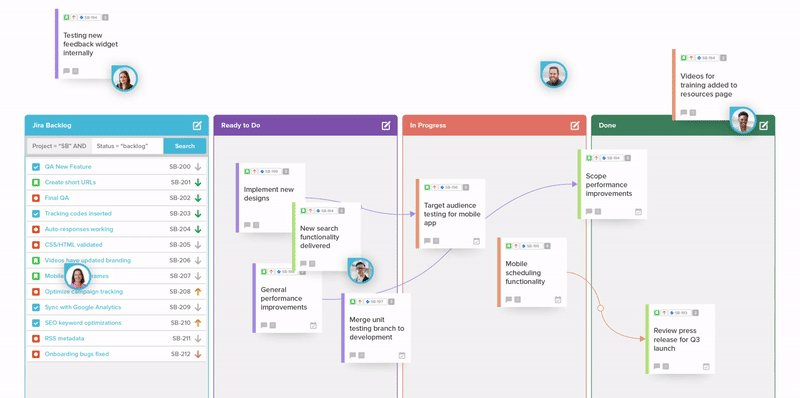 Before starting the install make sure you have the following:
An active Stormboard Enterprise Account

An active Rally connection on Stormboard

Note: You can access these templates without the above, but will not be able to connect or integrate these templates
Choose a Stormboard Template for your process
1. Create a new Storm or open the Template Library in an active Storm to select a template
2. In the template library select PI Planning under the Use Cases category to view our current available processes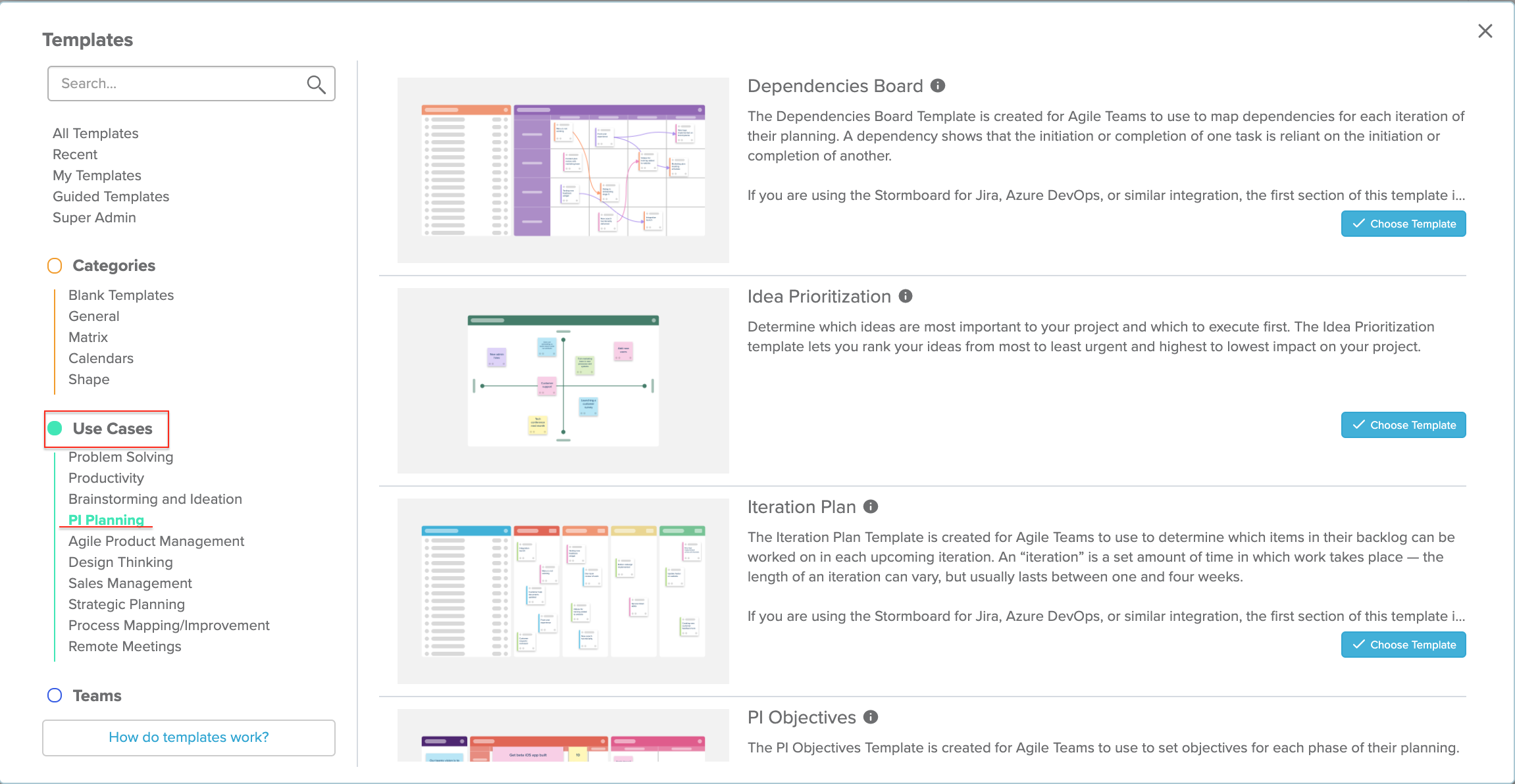 3. Don't see what you need? Contact us to learn more or suggest an addition!
Also See: