Customize your meeting with hundreds of templates to choose from.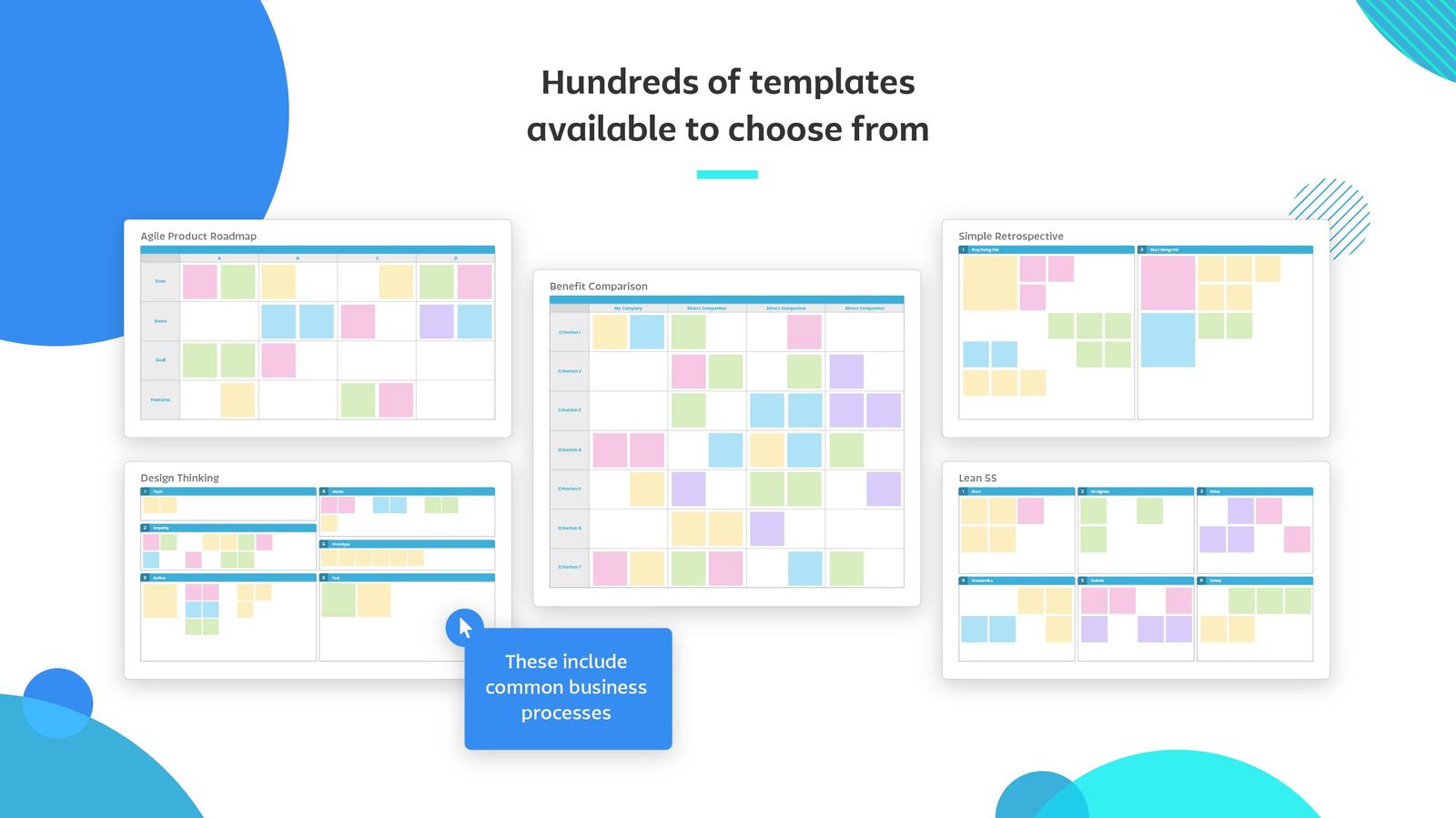 Using the Surface Hub pen, or your finger, click on the Template button at the bottom of the screen to select a new template. You can change your template as many times as you want, whenever you want.
We have templates available for all types of business processes and meetings — Kanban, Agile, Design Thinking, and more! There are also calendar templates that are perfect for project management and blank templates that you can customize for your own specific needs.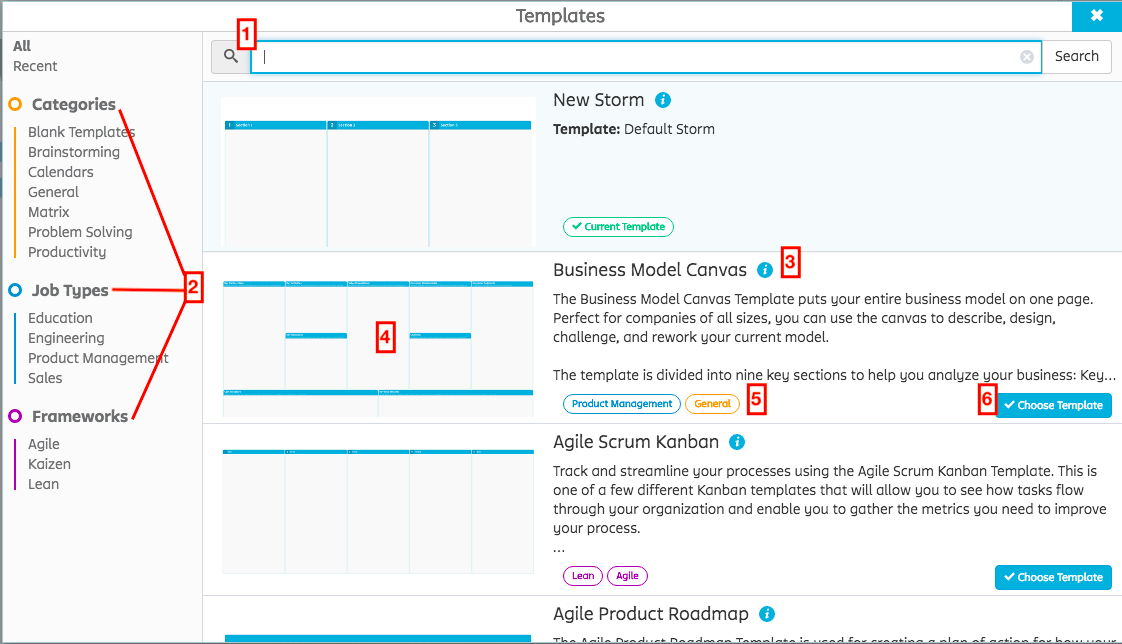 You can search for a template type by:
Name or keyword.

Category.
You can also scroll down for more options to:
3. View more information about that particular template.
4. Preview the template.
5. See the category/type.
When you've found the template you want to use click Choose Template (#6 in the photo above).


Tip: Change the name of your Storm to represent your team, or the type of meeting you are holding, by tapping on the default title "Storm" with your finger.
Also See: