How do I change the background color of a section?
Customizing section colors and labels requires a subscription.
ONLY the Storm Administrator can edit the template.
To change the background color of individual sections of a template:
1. Click the pencil icon in the top right corner on the section you would like to edit.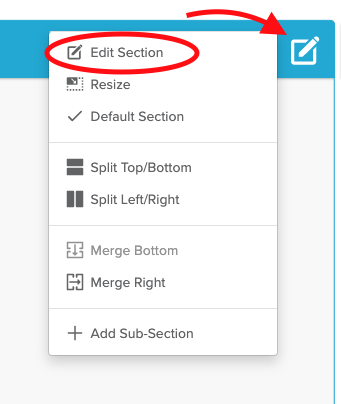 2. A drop-down menu will open, select Edit.
3. Under Section Style click the arrow to select:
Storm Default

Full Color

White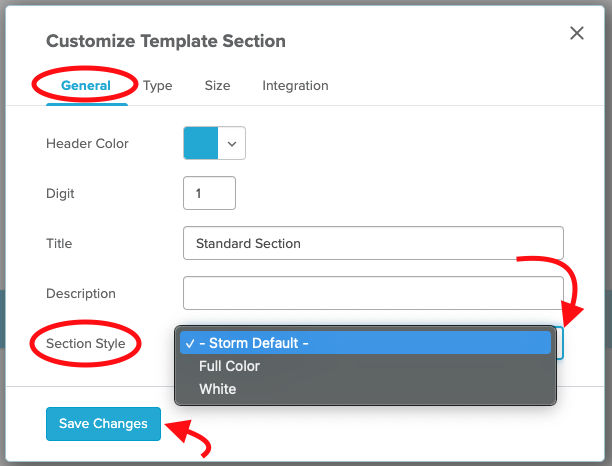 4. Don't forget to Save the changes.
Sample: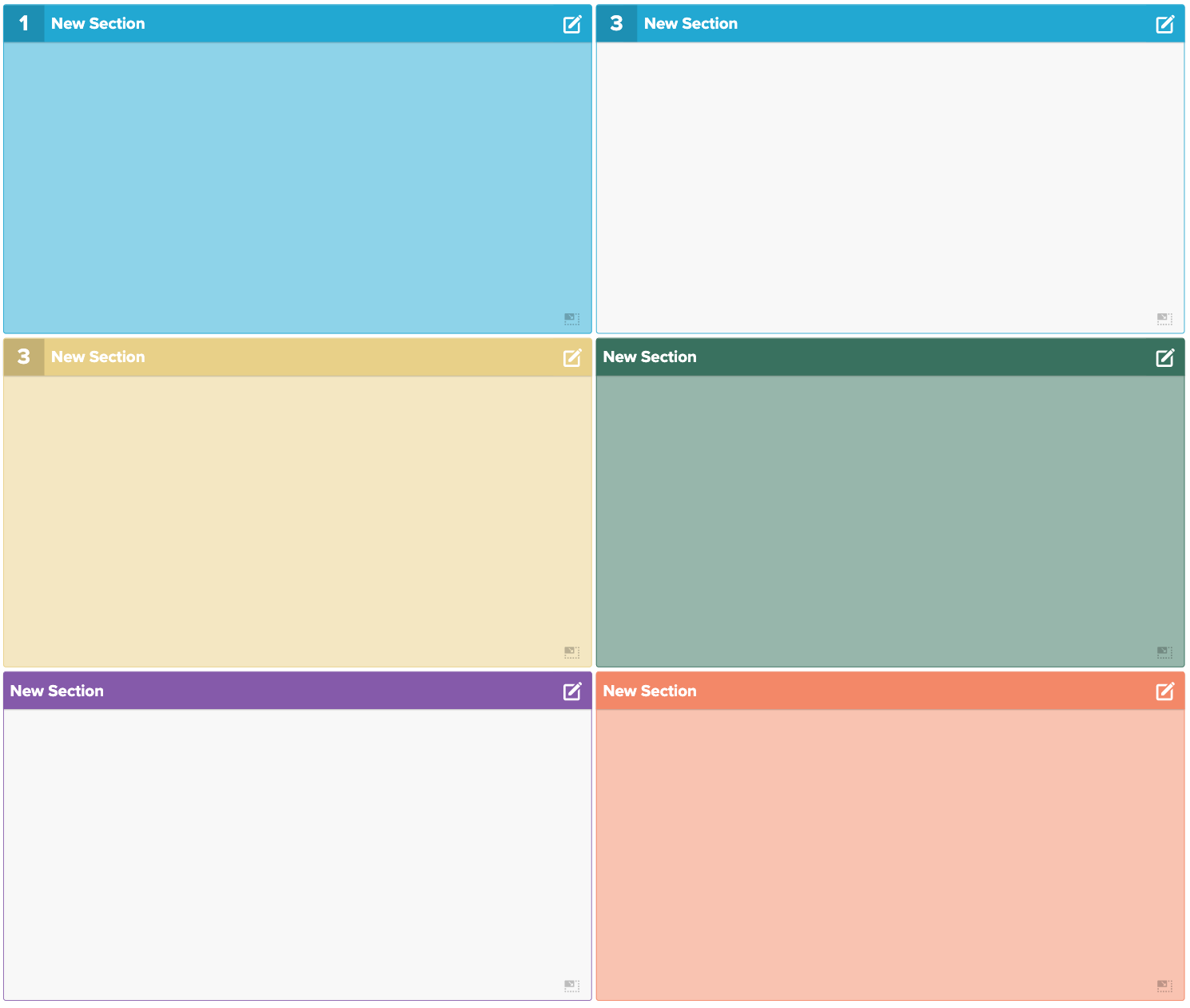 Also see: