How do I create a Storm?
Create a Storm to begin capturing your ideas on shared sticky notes and whiteboards.
There are two ways to create a new Storm:
1) From your Dashboard
Click the Create a Storm button in the top left corner of the 'All Storms' section.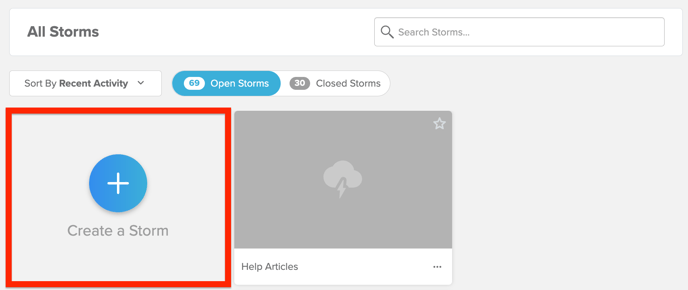 The following window will pop-up: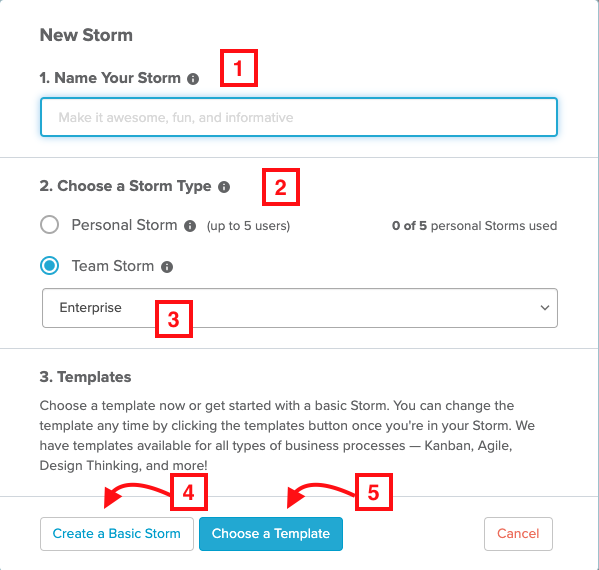 Fill in the name the Storm (you can change this at any time)

Select the Storm Type:
3. If you are part of more than one team, click the drop down menu to select the team you'd like to create this Storm in.
If you are not part of a Team Subscription, it will suggest an Upgrade.
4. Click Create a Basic Storm or
5. Choose a Template
2) While you are in a Storm
Click your avatar on the top right corner of your screen.

Select Create a Storm.

The New Storm window (pictured above) will open.

Fill out all of the information as you would above.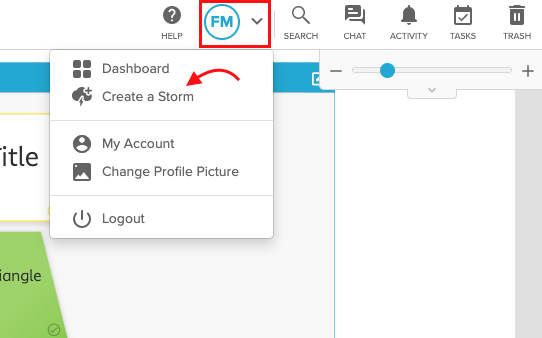 Also See: