How do I see who is on my bill?
To access your list of the users on your bill: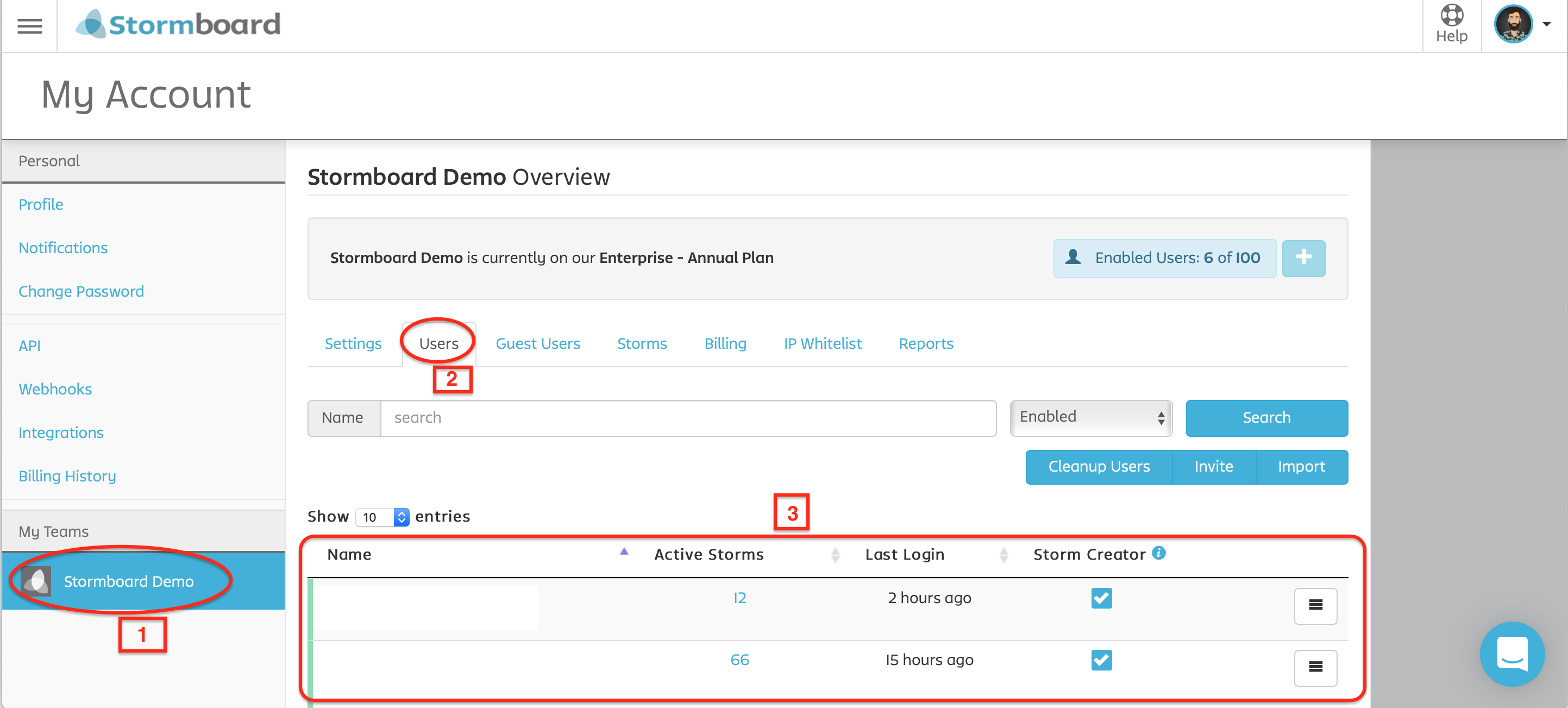 Go to https://stormboard.com/team/account - Select the Team you wish to view on the bottom left hand menu.

Click on the Users tab, this will list ALL users on your bill.

Users that are in gray that say "Disabled" will not be on your bill.
Also See: