Teams located in the same room, or working remotely on their own devices, can draw or sketch together on a shared Whiteboard sticky.
Select Whiteboard from the sticky note menu.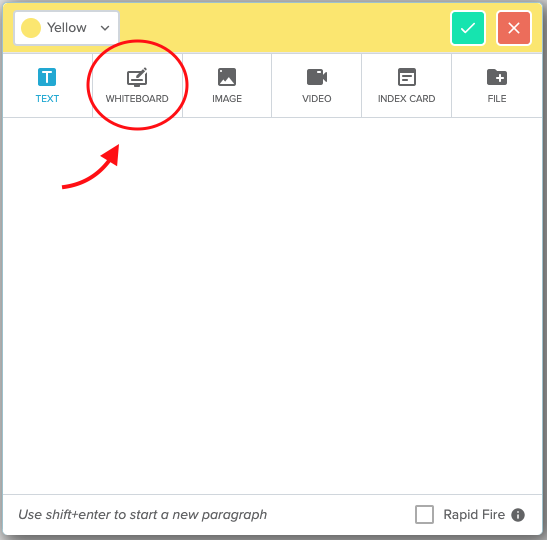 Click Start a New Whiteboard.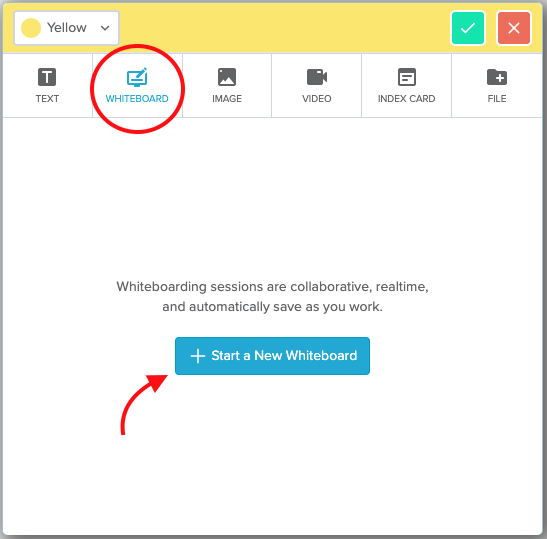 An infinite whiteboard canvas will open that never runs out of space. This is what you will see:
1) The sticky name will change to Whiteboard.
2) The option to download the content of the Whiteboard to your own device.
3) Clicking "x" will close the Whiteboard.
4) The zoom bar can be used to navigate.
5) Shows number of active users in the Whiteboard.
6) Whiteboard menu options.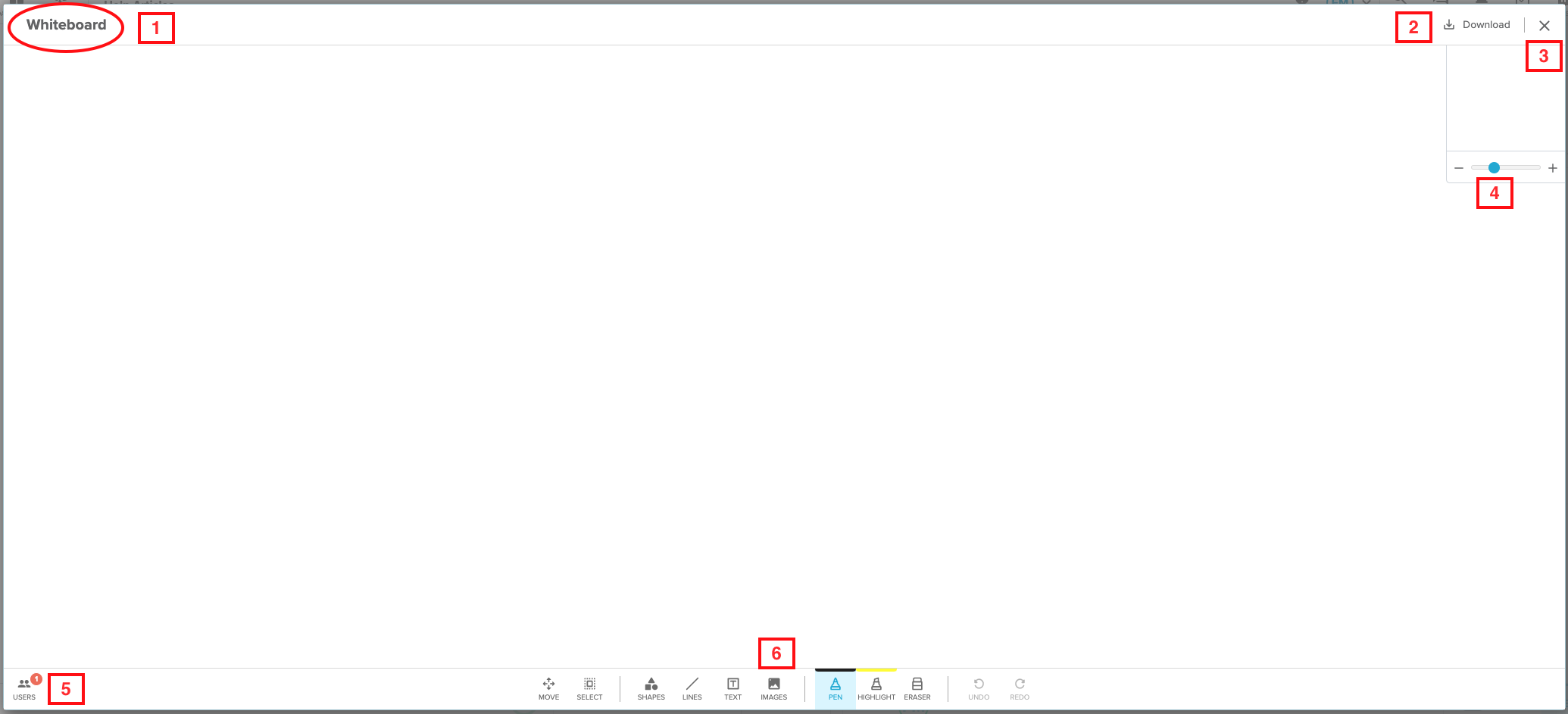 Main features:
Ability to upload multiple images in one Whiteboard.

Drawing can occur on an unlimited number of devices, by an unlimited number of users, in any location.

Easy to use due to almost no lag or interference interface.

Fully cross-platform – works on any modern web browser, tablet or natively on the Microsoft Surface Hub.

Multiple drawing tools are available including eraser, lines, arrows, circles, squares, and polygons.

Multiple colors are available for all tools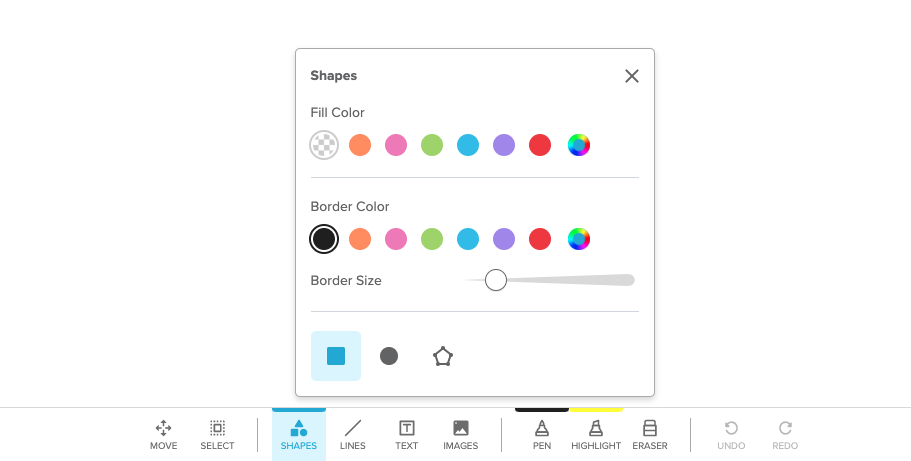 Text boxes are editable, available in different color options, are resizable, and more.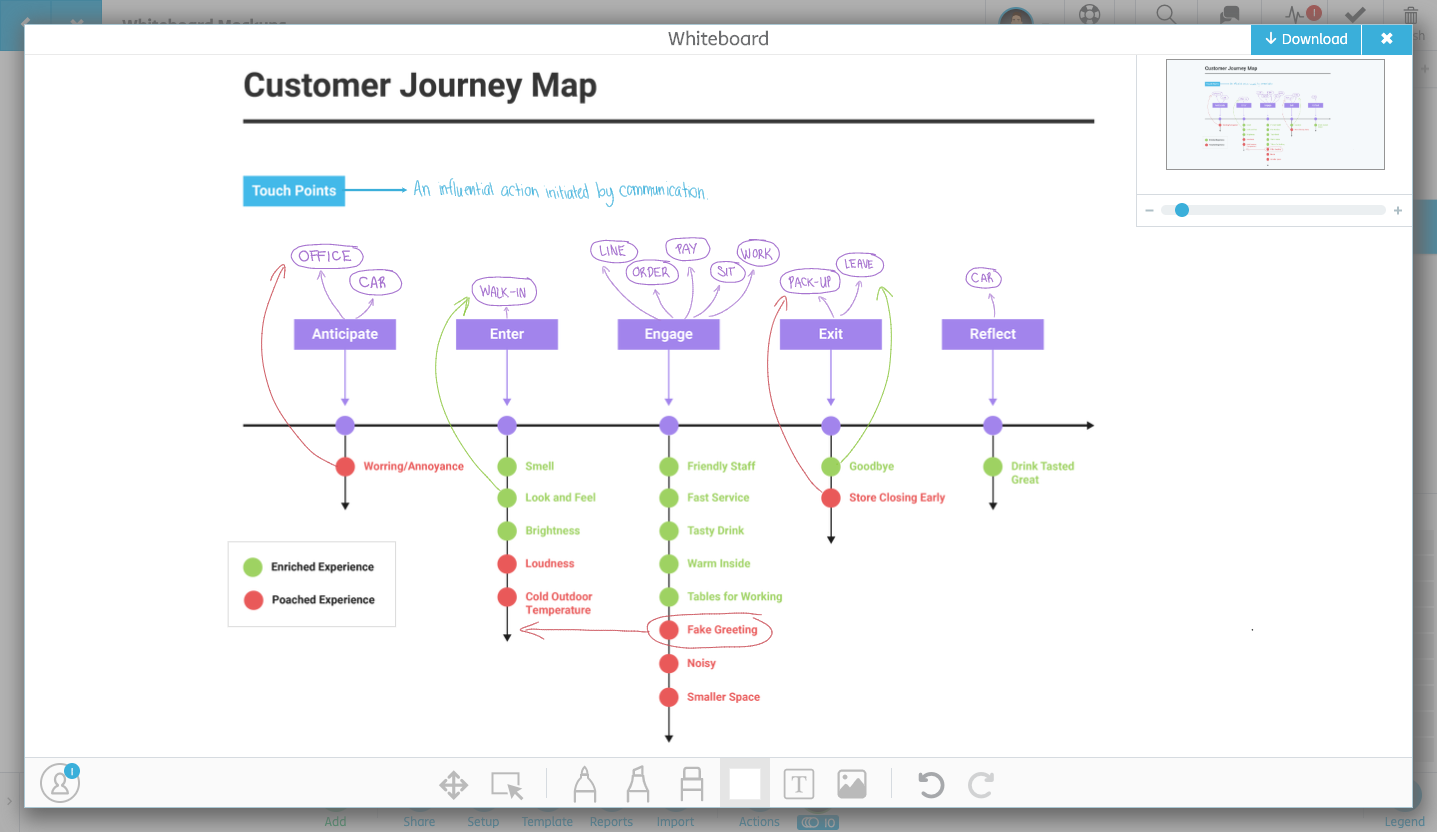 You can sketch on images so that you can draw on, and markup, a screenshot, architectural diagram, or the latest prototype of your product.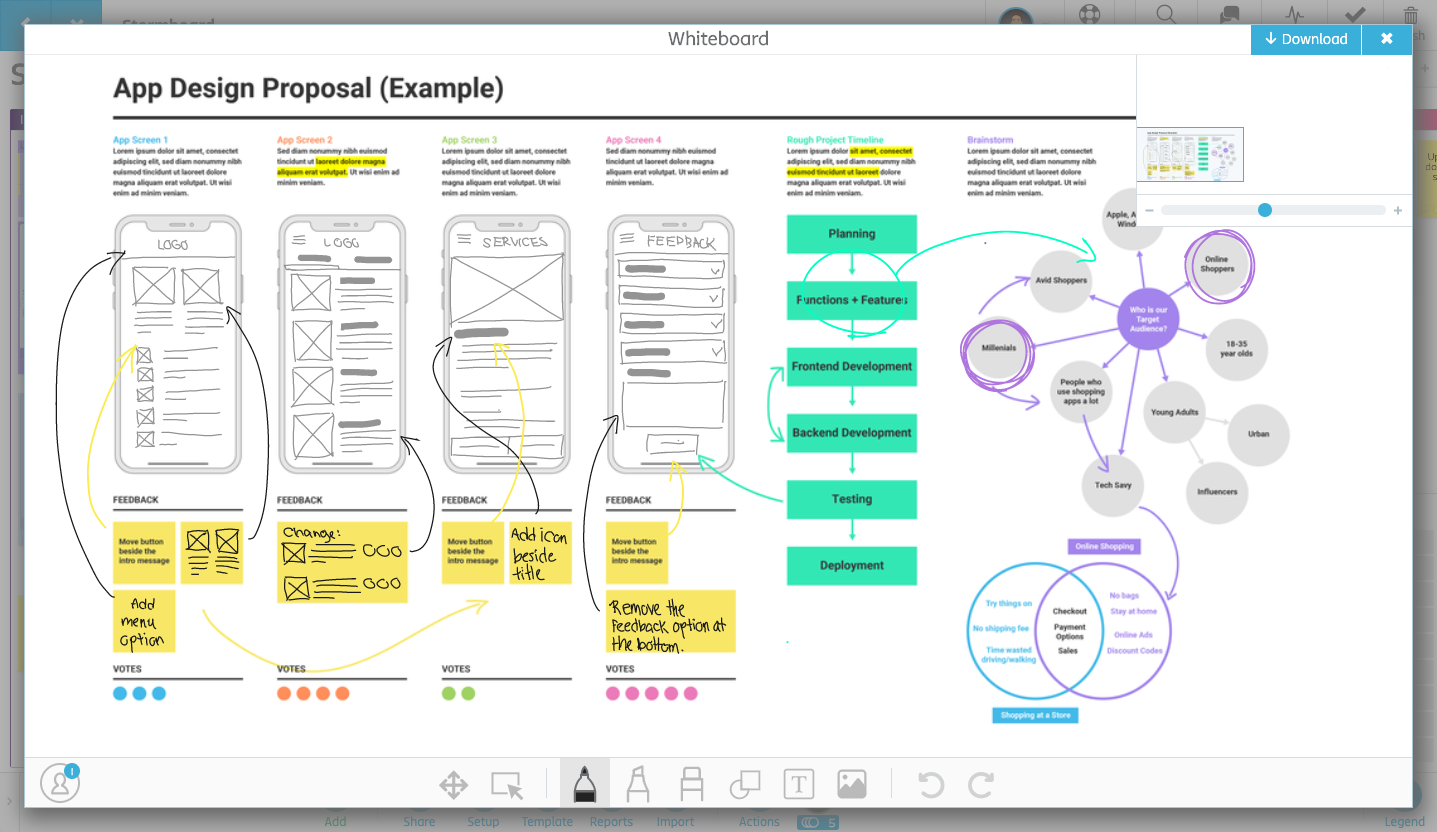 You can use multiple whiteboards in a single collaborative session so you can keep your ideas organized.

Whiteboards automatically save so they can continue to be added to or archived for future reference.

An undo function allows you to fix any mistakes you've made.
How do I create a borderless Pure Whiteboard?
Click the Whiteboard sticky note and select Pure Whiteboard in the context menu that appears.


After Pure Whiteboard is selected, the Whiteboard sticky note styling and border will be removed so just the contents of the Whiteboard sticky are visible.


Also See: