How do I join a Storm?
Learn how to begin participating in someone else's Storm.
Note: In order to join a Storm, you must have or create a Stormboard account.
There are a few different ways for you to join a Storm. If you are trying to join a Storm from a Surface Hub, please read: How do I join a Storm on a Surface Hub?
From an Invite Link:
Storm creators can provide a shareable link from the Invite Users menu at the bottom of a Storm. Use this link to automatically join the Storm and the associated team.
A. Storm Invites
Click My Invites.

Hover your cursor over the Storm you'd like to join and click Accept Invite.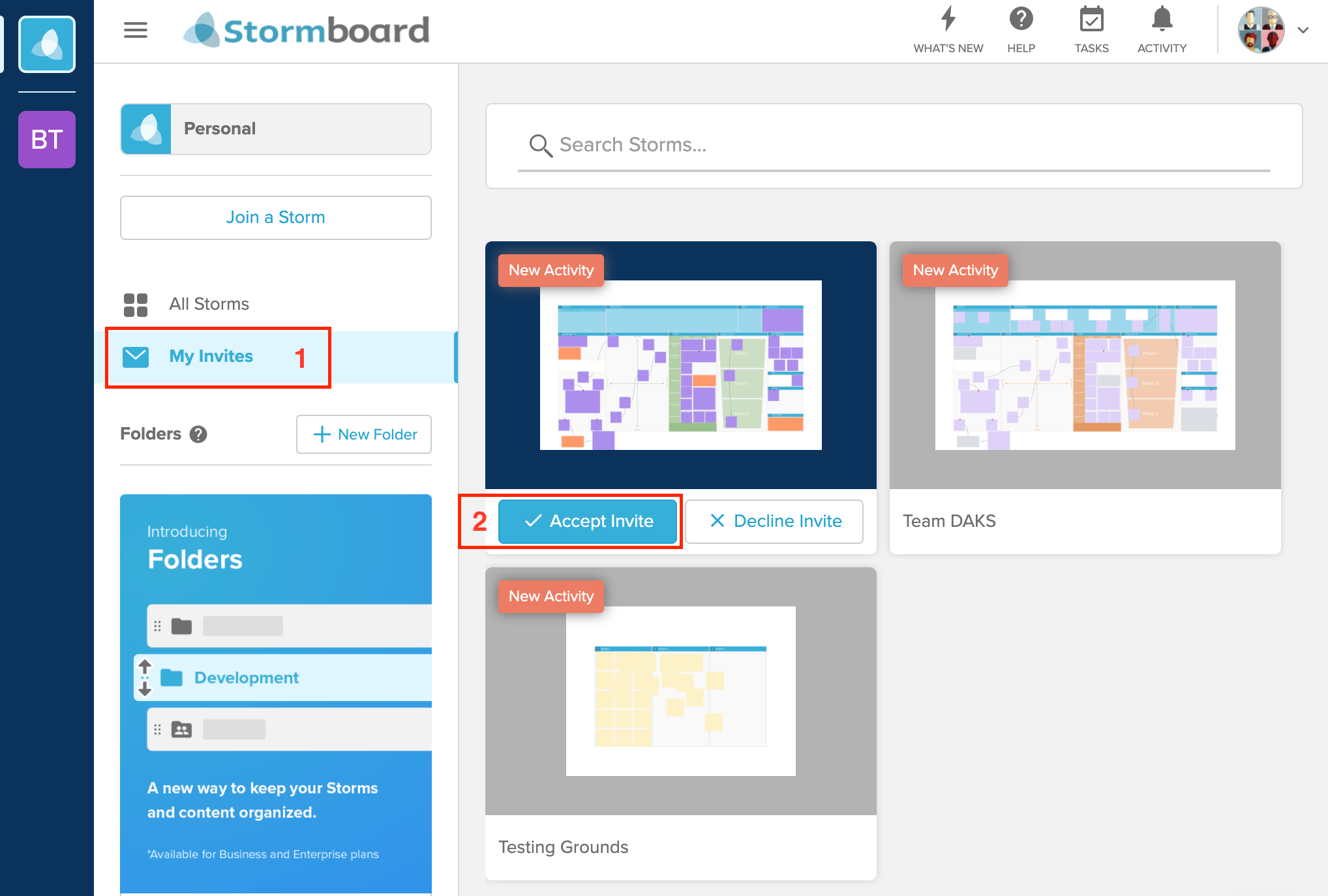 B. By Storm ID and Storm Key
These invitations will be sent to you by the Storm Administrator.
Select Join a Storm.

Type the Storm ID and Storm Key you were provided with.

Click Join Storm.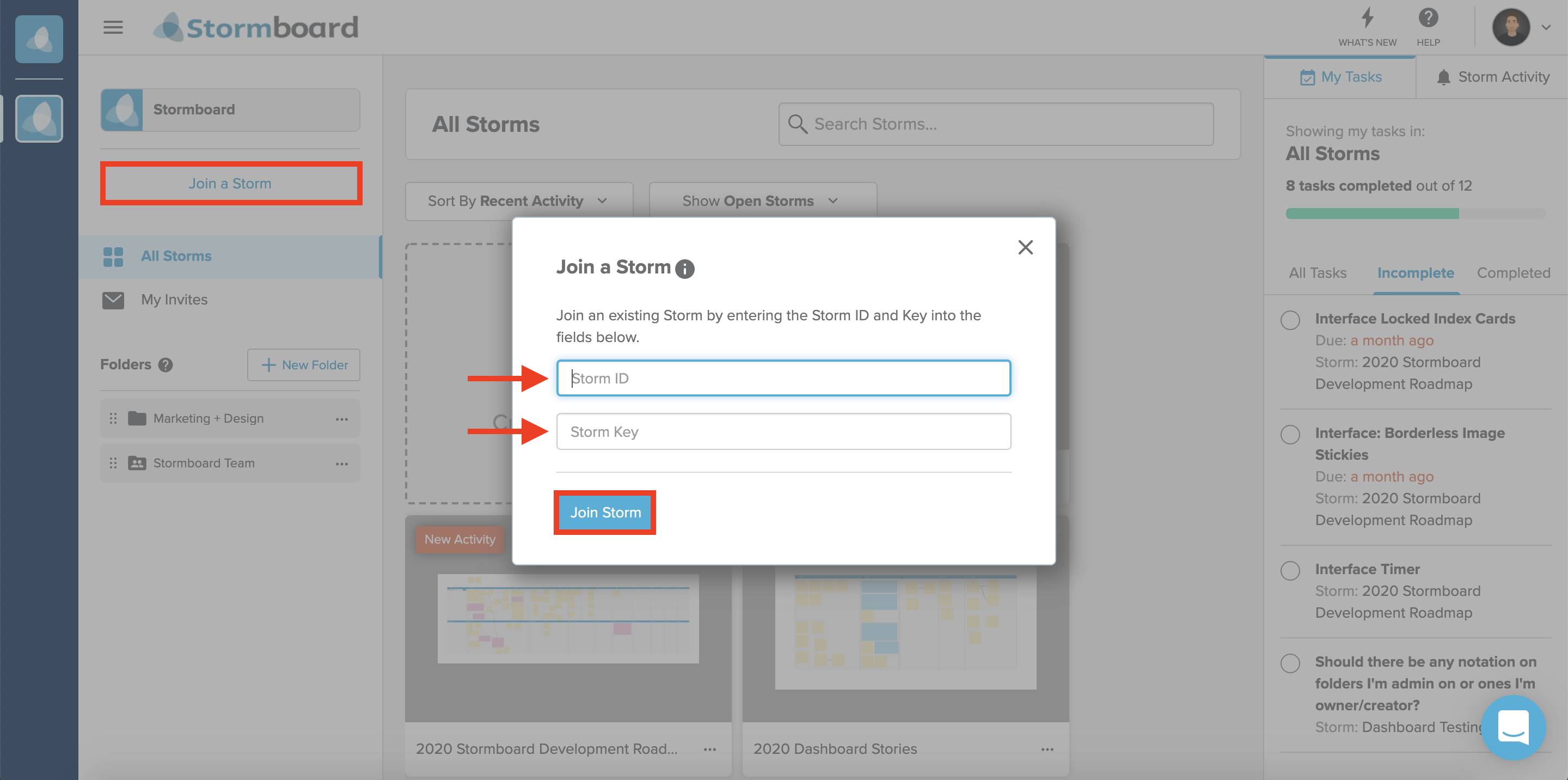 From your email:
You will receive an email with an invitation. You can either click the Join Storm button or copy and paste the link into your browser.

You will be prompted to either Register or Login in order to join the Storm.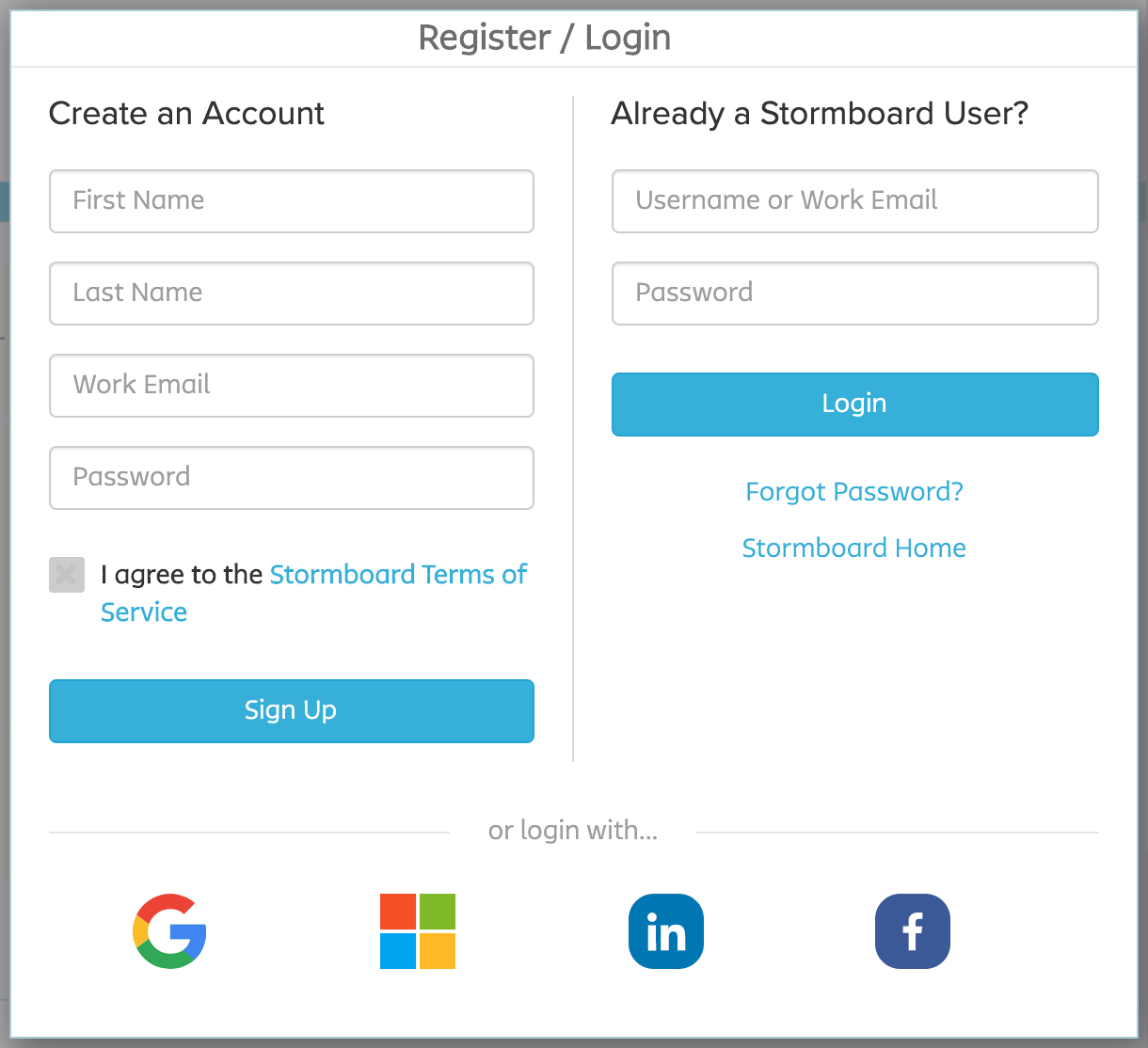 Also See: