Reports let you instantly compile your Storm's information into a document that can be collaboratively edited and shared with others
To export your Storm as a report:
Click the Reports button at the bottom of the Storm that you would like to make a Report for.

2. Select the type of report you would like to create and select Run Report.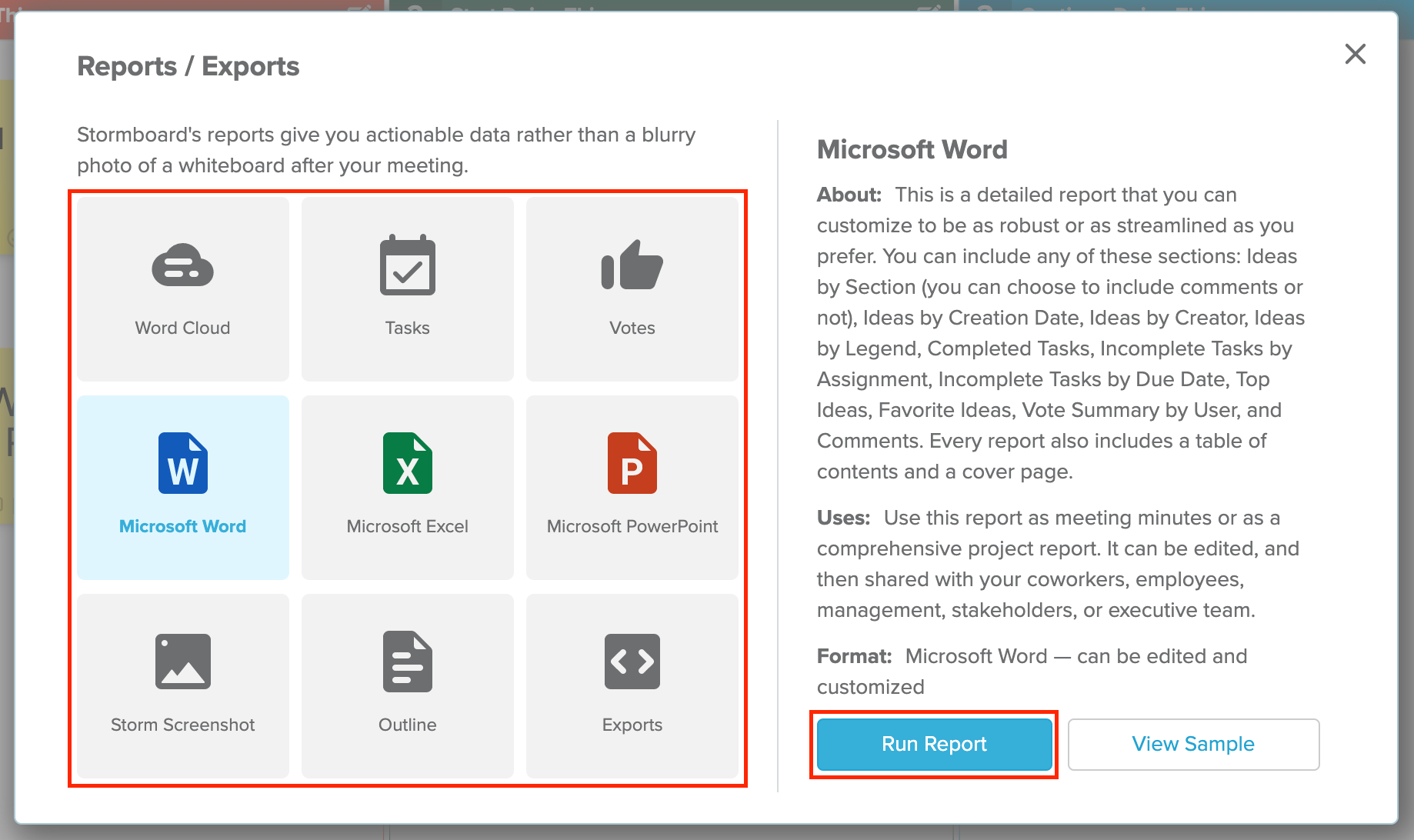 3. Exported reports will ask you to save. Other reporting types will open in a side panel with options.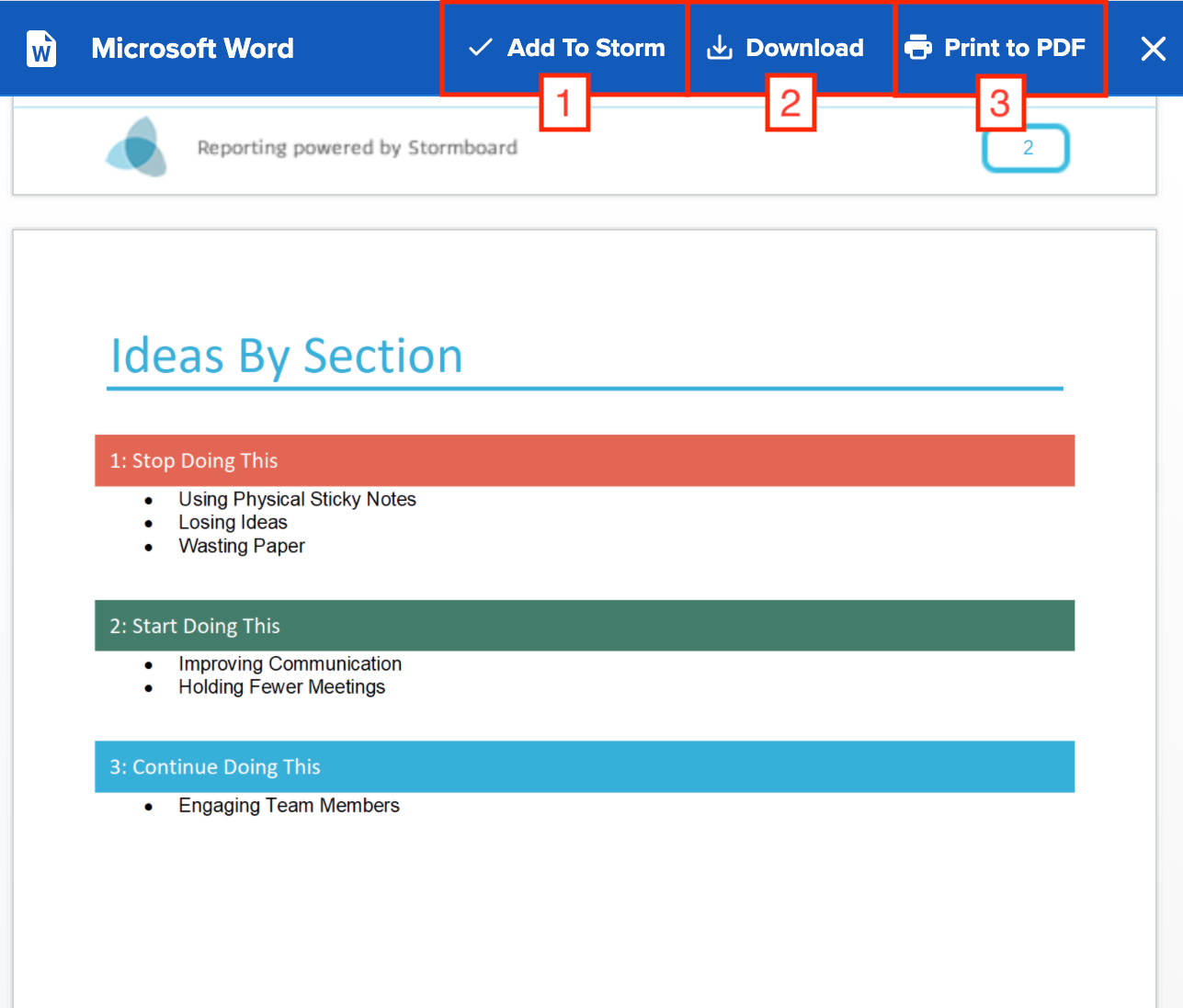 1. Embed your report to your active Storm.
2. Download a report that can be edited.
3. Download a read only PDF format of your report.
Also See: