Our built-in Google Drive Integration makes exchanging ideas and moving between multiple projects seamless.
Stormboard integrates with Google Drive to ensure you can access and collaborate on Docs, Sheets, and Slides without ever leaving your Storm.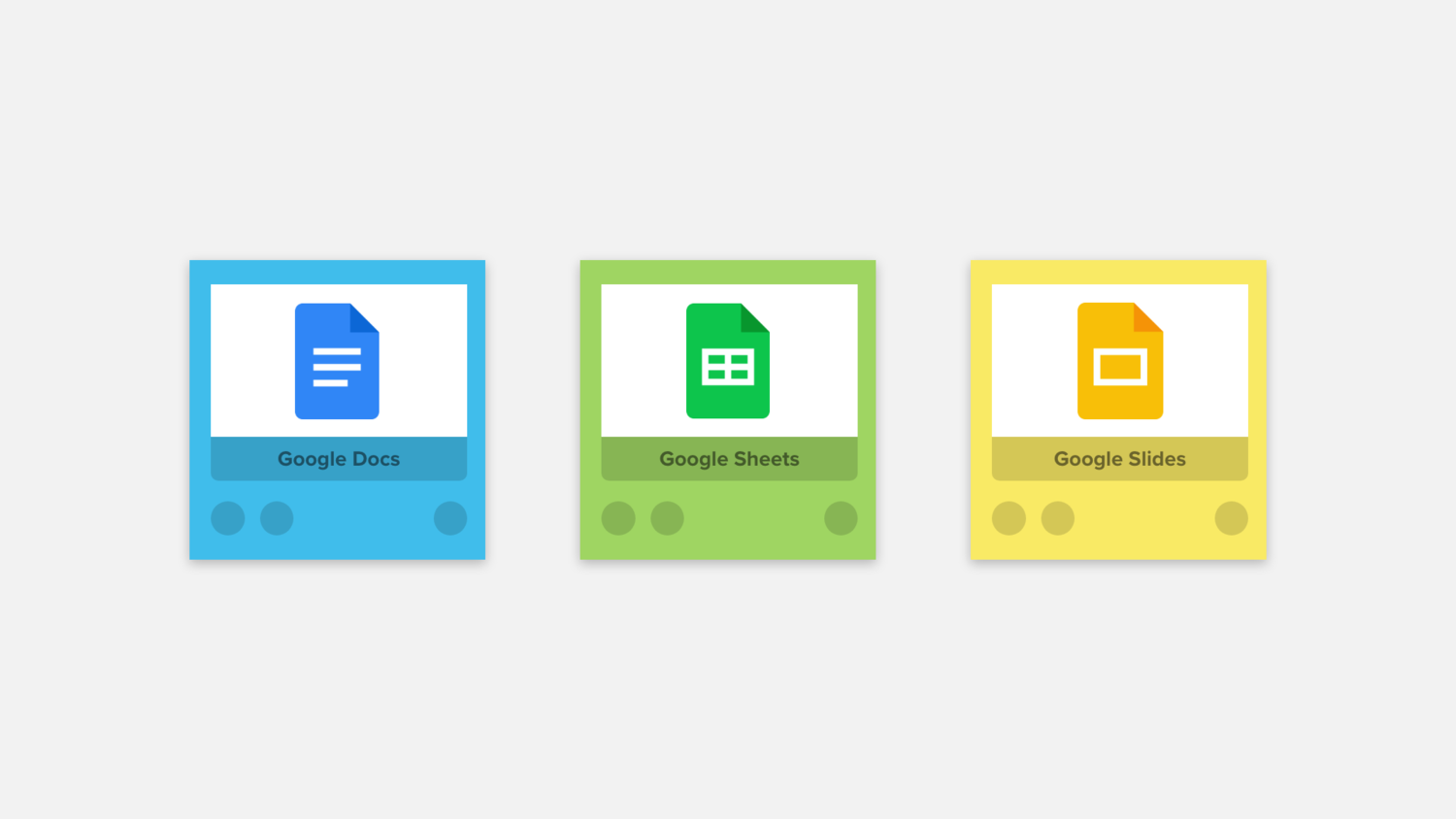 Add files to your Storms from Google Drive
The Google Drive integration allows you to connect your Drive to Stormboard so that you can add files and photos to your Storm.
Co-edit Google documents in real time with members of your Team
Any Google document in your Storm can be live edited or, co-edited with members of your team in real time, and then saved in your Storm.
Create new Docs, Sheets, or Slides right in your Storm
Create new documents right in your Storm using our Google Drive integration. You will be able to save the documents directly to your Storm or download them to your desktop.
Create and customize Docs, Sheets, or Slides Reports
Use the Docs Report as meeting minutes, the Slides Report as a presentation to your executive team, and the Sheets Report to gather and analyze your data.
Also See: