How do I connect my Google Drive account to Stormboard?
Connect your Google Drive account to Stormboard and you will be able to add images and files from your drive to all of your Storms!
To set up your Google Drive account with Stormboard:
Log into Stormboard from a laptop or desktop computer.

Create or enter a Storm.

Begin creating a Sticky Note by double clicking anywhere on the Storm.

In the new Sticky Note editor that opens, select the File tab.

Under the Upload a File heading, click Select from Google Drive.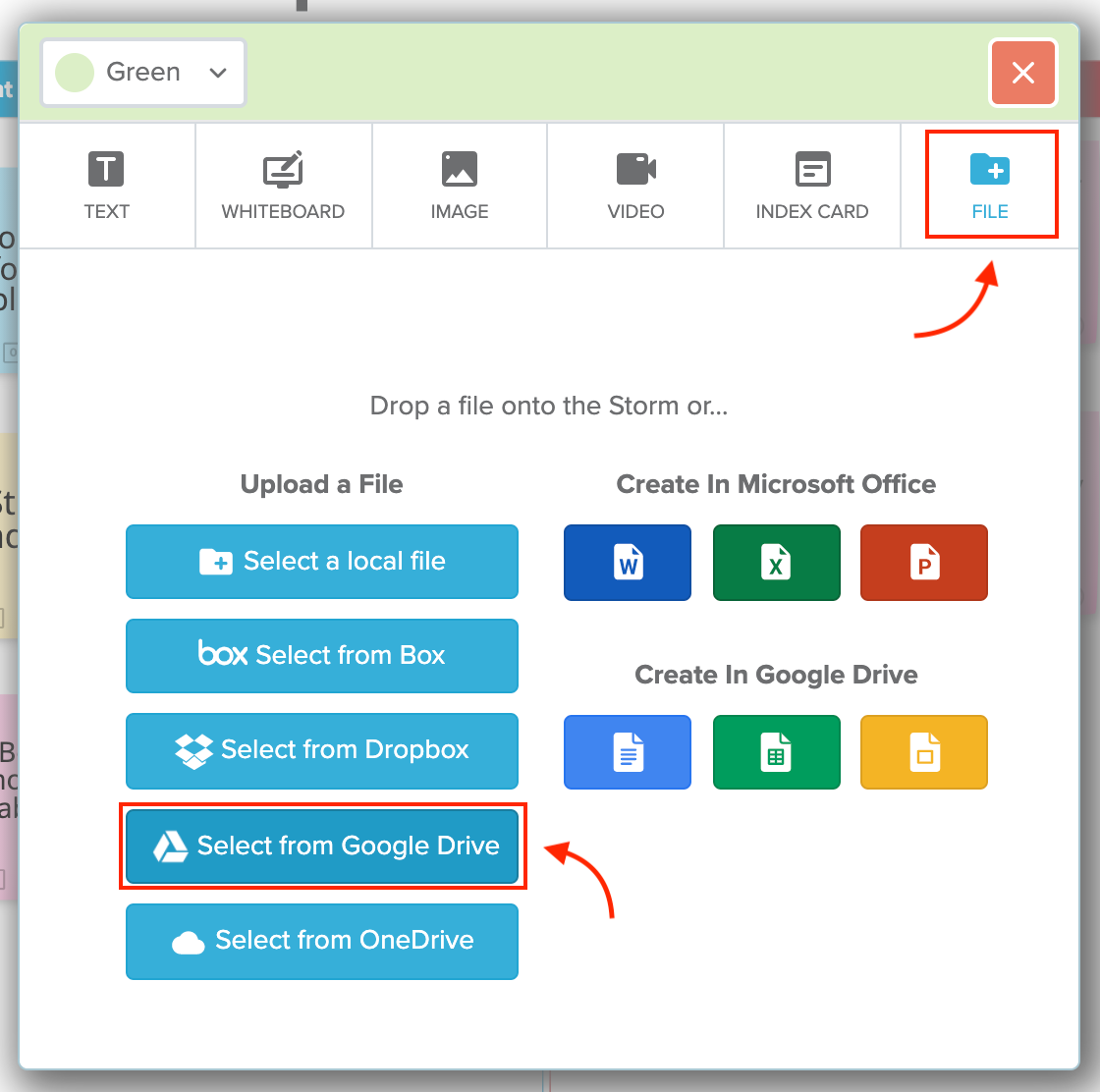 6. The window that opens will walk you through signing in with your Google account's email address and password. For each of the prompts, select Continue or Allow. (Note: You may be presented with repeated screens, in which case you should follow the prompts as you did before.)
Your Google Drive files will now be available from the File tab of the new Sticky Note creator. Click Add next to a file's name to add it to your Storm.