How do I add a calendar to my Storm?
Enable the calendar section type for organizing your monthly, quarterly and yearly planning.
Calendar templates are now available as their own section type! Add as many calendars to your Storm as needed with the following guide.
First, choose a template with a blank section, or create a new section on your existing template.
To enable a calendar section:
Click the pencil icon in the top right corner of the section.

Click Edit Section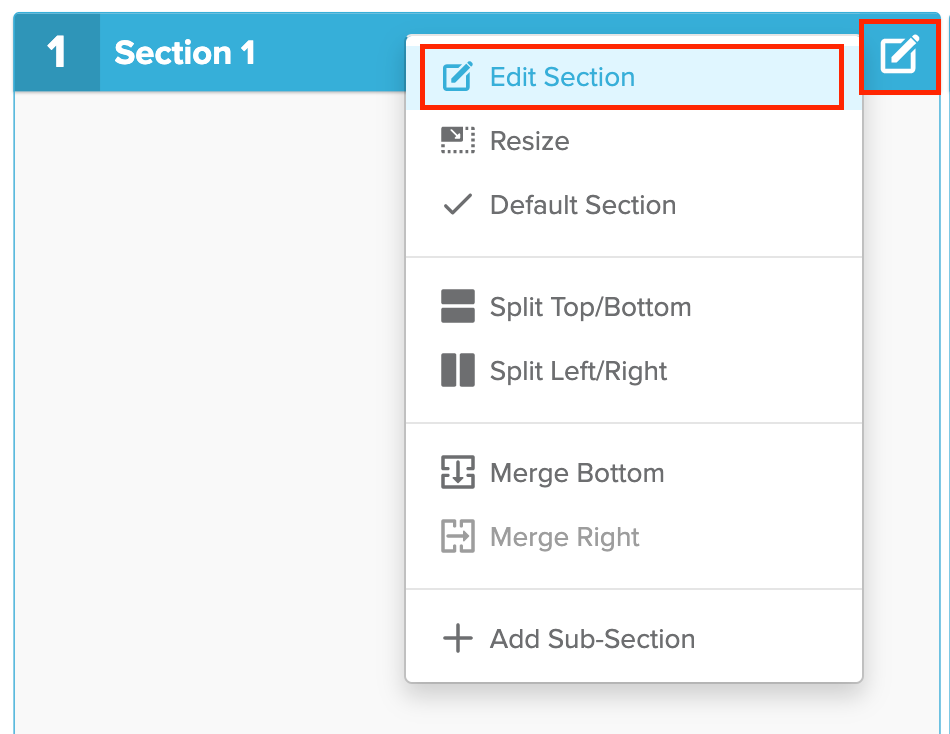 3. In the Customize Template Section menu that opens, select the Type tab at the top of the menu.
4. From the Section Type drop-down, choose Calendar.
5. Select your choice of Format, Month, and Year.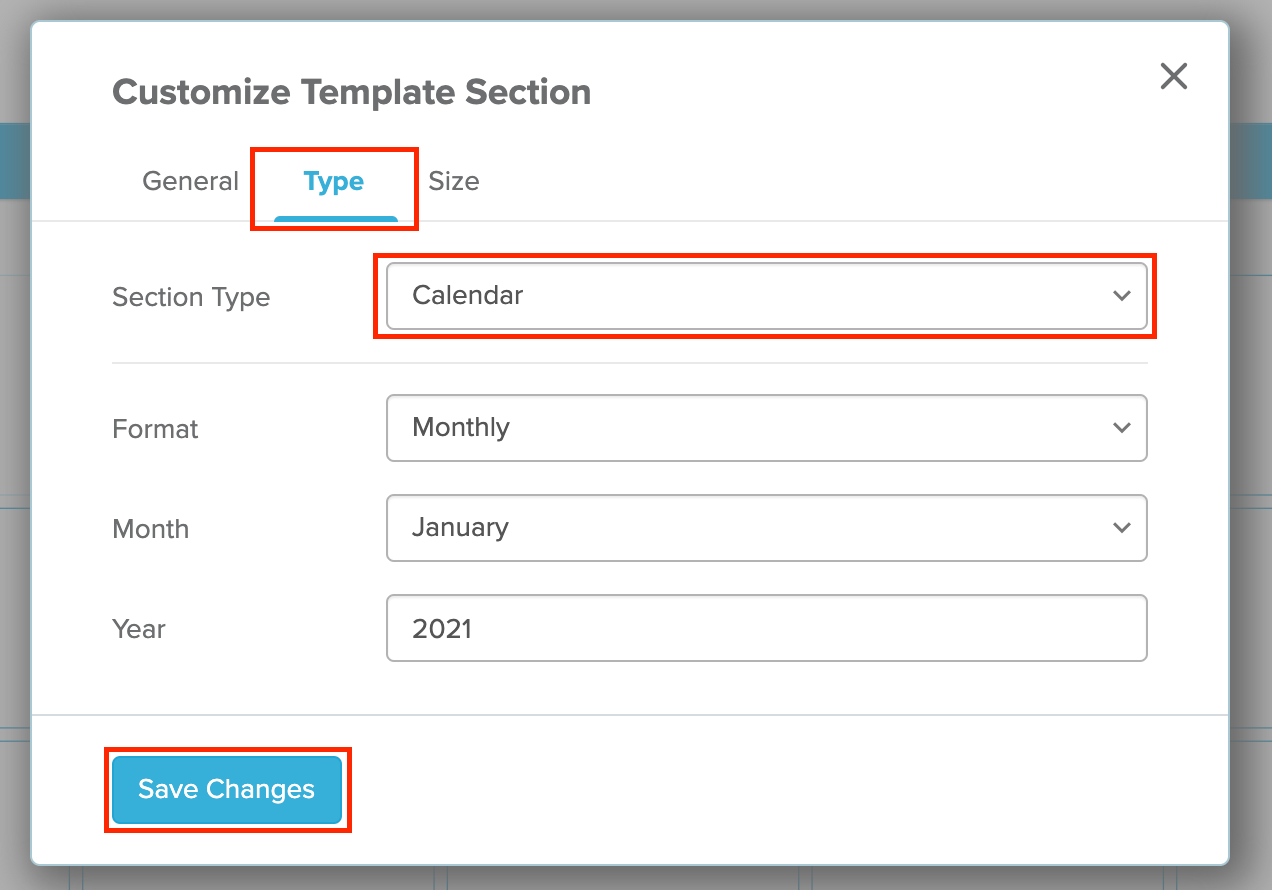 6. Click Save Changes.
Also See: