Collaborating with users outside your organization or your single sign on directory
Yes, external collaborators can be invited to collaborate with your team without being added to the single sign on (SSO) directory.
1. STORM ADMINISTRATOR STEPS (Done First)
A) Share the Storm with your external collaborator
i) Enter the Storm you want external collaborators to join with a Storm Administrator account
ii) Select Invite Users from the bottom toolbar

iii) Select Invite via Email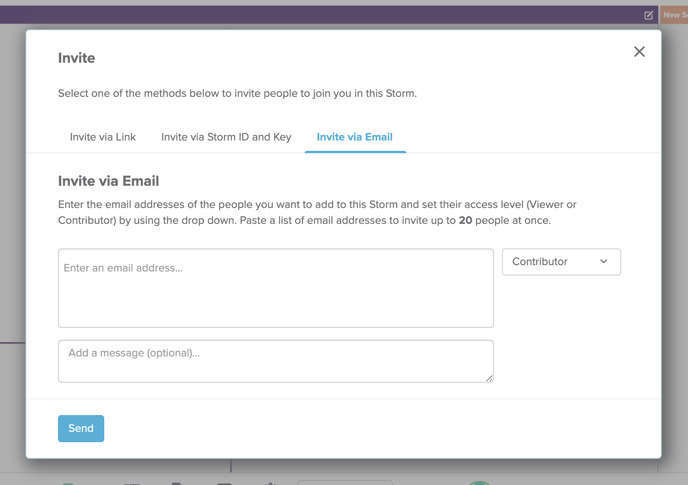 iv) Enter the email addresses of the external collaborators (they will need to access Stormboard the email you specify).
v) Click Send to send the invitations.
2. EXTERNAL COLLABORATOR STEPS
A) Open the invite email received from the Storm Administrator
i) The link in the email will direct you to the organization's Stormboard subdomain (e.g. https://yourcompany.stormboard.com)
ii) You will see a page that looks like this (The page will include the organizations logo & Stormboard team name)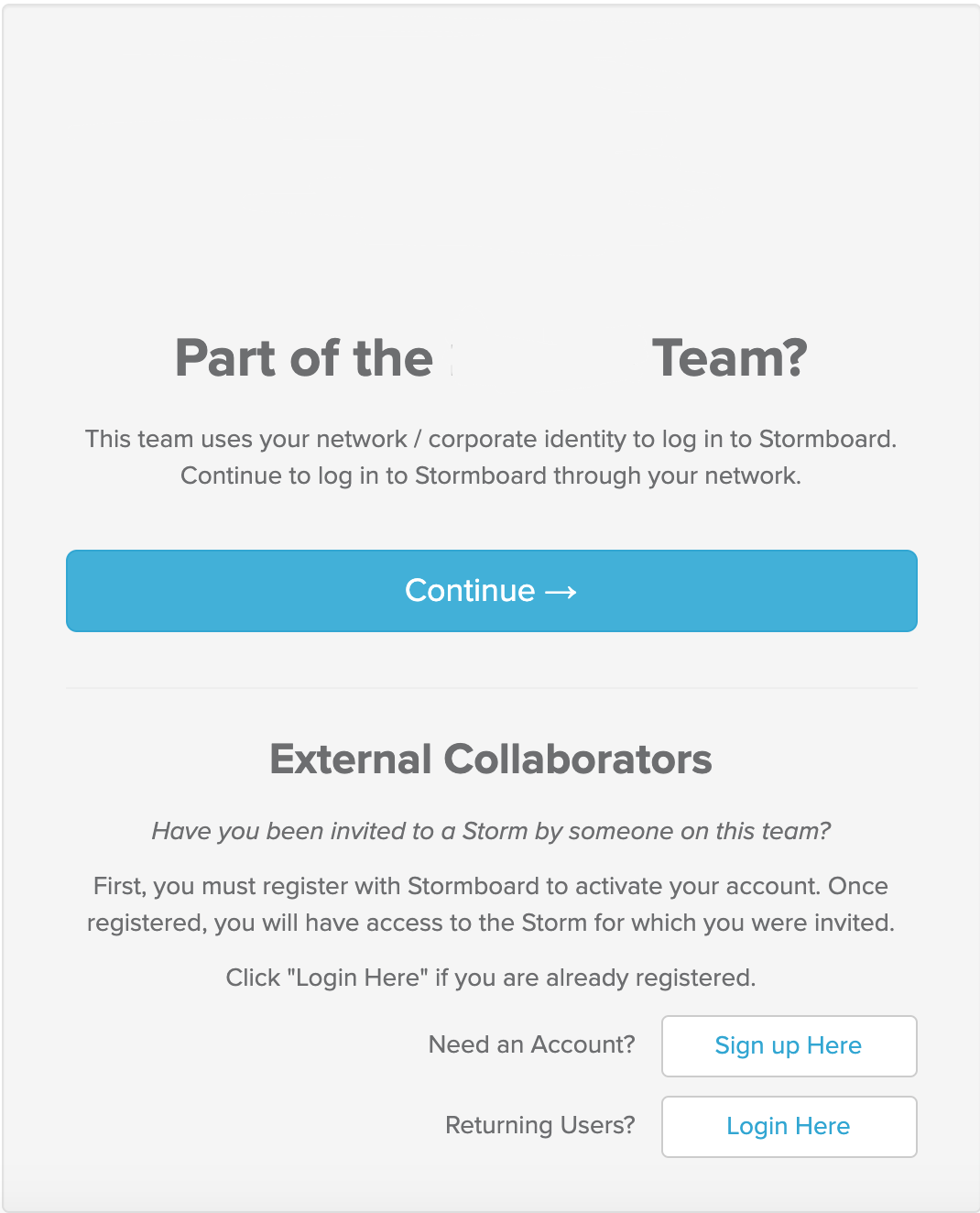 1 ) New Users select Register Here
a) Click 'Sign Up Here'
b) Enter the Email the Storm invite was sent to
c) Verify your Email with the verification code sent to your Email
d) Complete your new account registration
2) Returning Users select Log In Here
a) Enter the login details you created when you registered
Also See: