Use a Venn Diagram in Stormboard to categorize ideas with common themes.
Our first new template is the classic Venn Diagram. We offer this in a two-ring and three-ring format so that you can choose the one that best suits your needs.
The Venn Diagram allows you to find all possible relations (things in common) between ideas! This style of chart is commonly used in schools, but it can also be applied for business and personal use.

Find a Venn Diagram in our template gallery.
Did you know? If you look at the three-ring Venn Diagram, you will be able to see Stormboard's logo in the middle!
Note: For Business and Enterprise subscribers you can add any of these diagrams to any section by changing a section type in your Storm. If you are on a trial or Personal Plan and would like to upgrade to a paid account, visit our pricing page.
Customizing your Venn diagram:

1. Click on each circle to edit the label and name each section individually.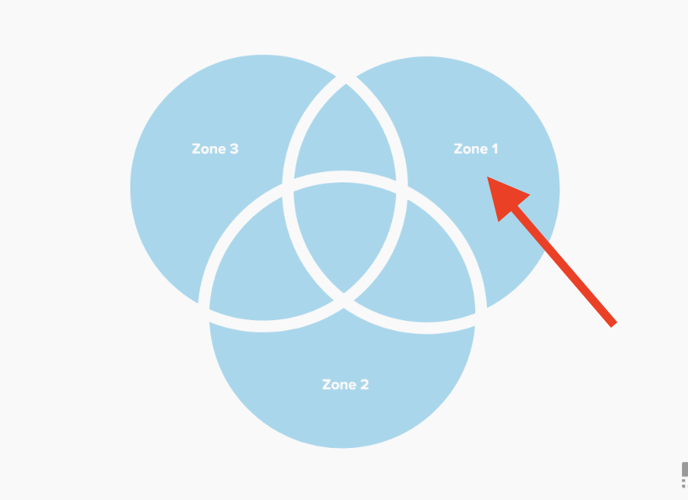 2. Click the edit pencil at the top right of your section.
3. A drop-down menu will open. Select Section Color.
4. Click on any color you would like to change your Venn diagram to the same color as the section type header.
5. Click on Edit Section.
6. Under Count - Choose how many circles you want intersecting. Between 2 & 3.
Note: When you generate a report from a Venn diagram the ideas will be organized into their solo or intersecting sections.