Team Administrators can create a local Jira Connection to allow importing of Jira Issues without a Service Connection.
Working with Jira Issues in Stormboard can be done without an integrated Jira connection. Creating a local Jira Connection will allow your team to import Jira Issues into Stormboard from Jira XML files.
Step 1 – Create a Local Jira Connection in Stormboard
Go to My Account.

Click your Team's Name in the left-side panel.

Scroll down to Service Connections and click Connections.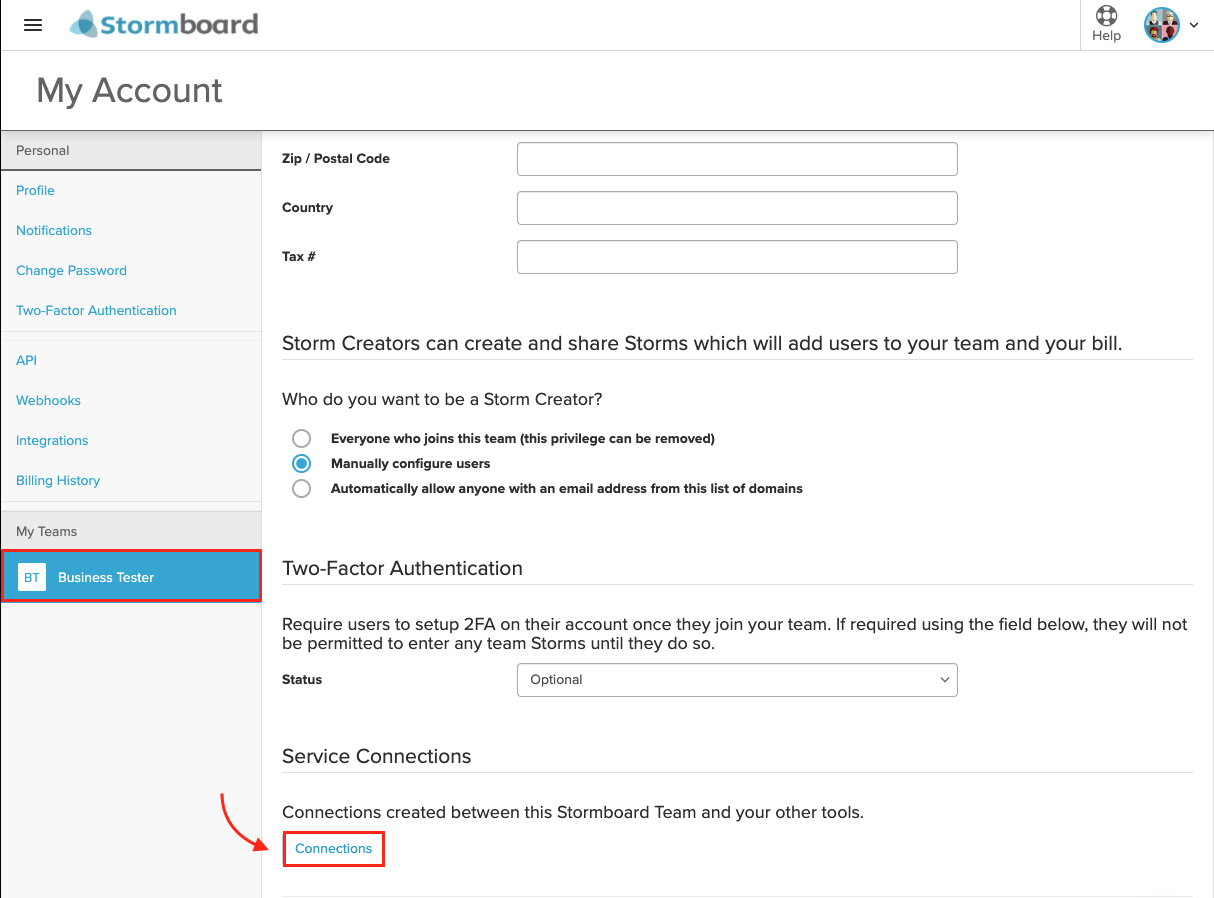 4. In the menu that opens, click New Connection and then click Jira.

5. In the next menu that opens:
Set the Connection Name (example: "Jira Cloud")

Set Enabled to Active

Set Default Connection to Yes

Set Type to Cloud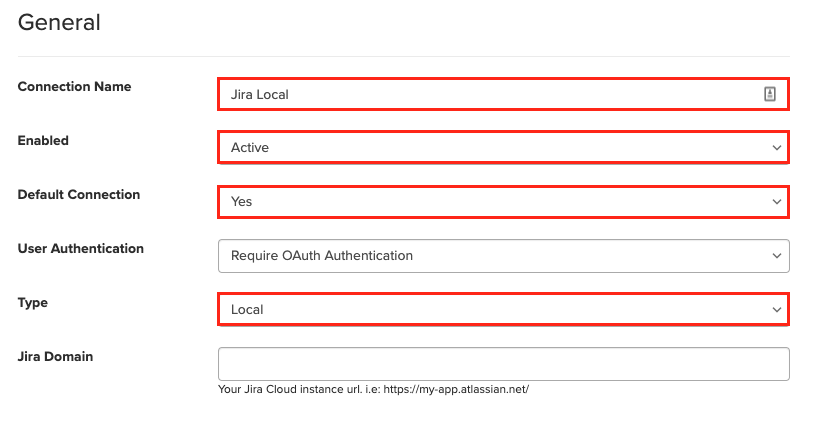 6. Scroll down and click Save.
Step 2 – Import your Jira XML File
Create a Storm.

At the bottom of the Storm, click Import

3. In the menu that opens, click the Jira XML tab.
4. Click Browse and select your Jira XML file.
5. Click Import Now!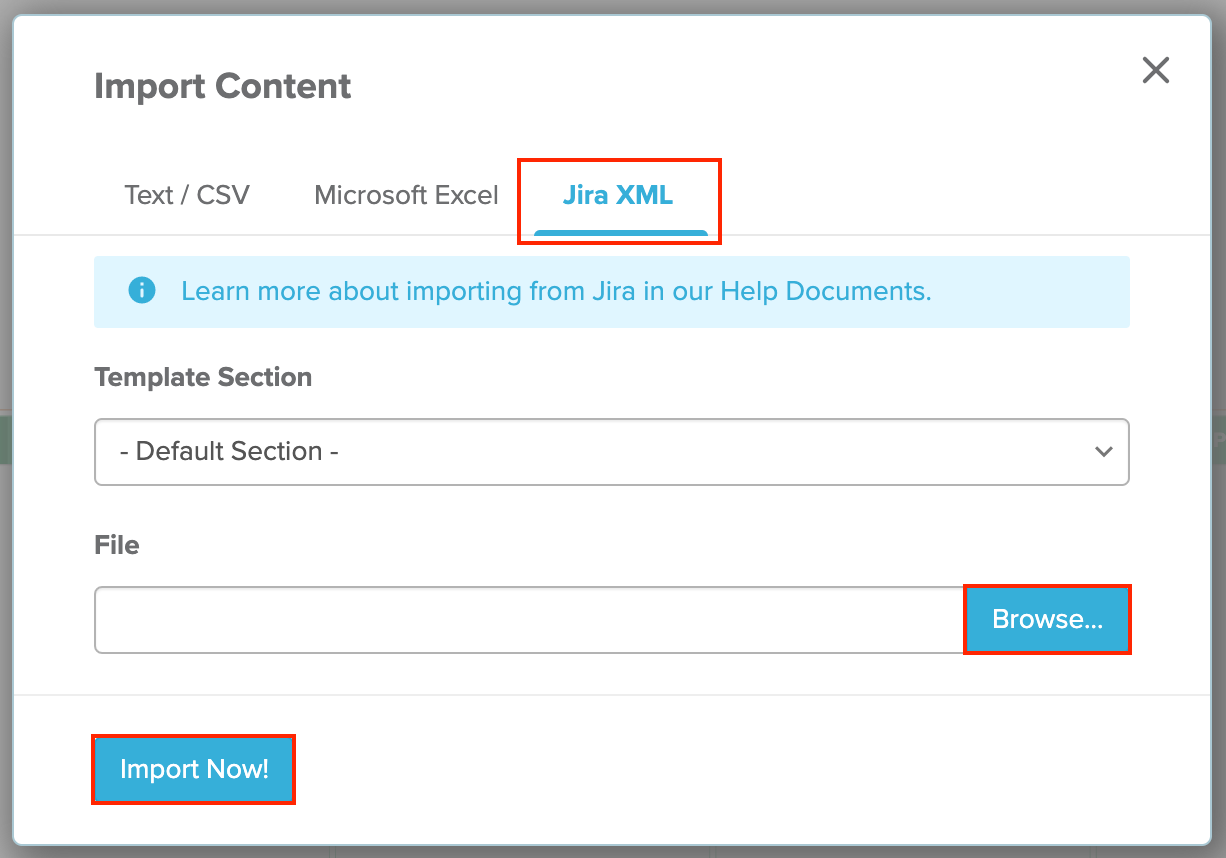 Each issue in your Jira XML file will be imported as a Jira Issue Sticky Note.

See Also: