Upgrade to an annual plan from your Team's billing page in My Account.
Note: These steps will work only if you are already signed up for a Startup or Business monthly subscription.

Go to My Account:
1. Click on your Team's Information.
2. Go to the Billing Information tab.
3. Click on Change Subscription.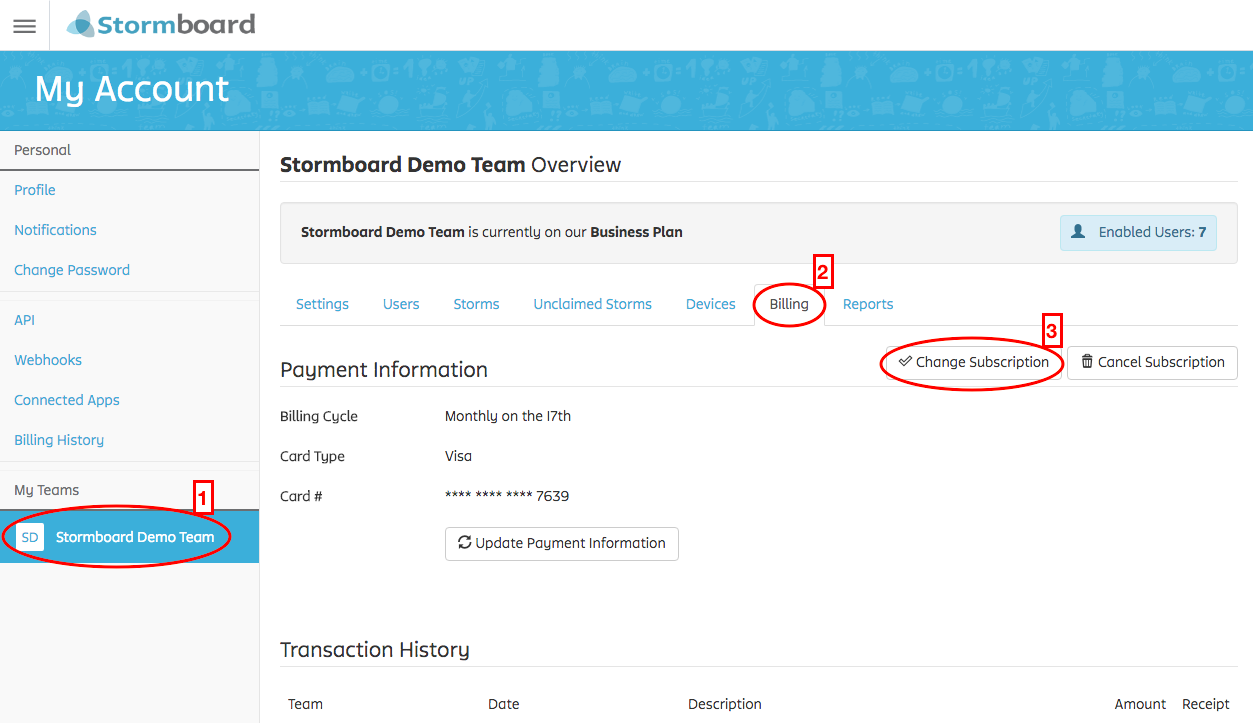 Note: If you don't see the Billing tab or the Change Subscription button you may not be logged in with your Team Administrator account.

When you select Change Subscription a window will pop-up.
The plan you are currently subscribed to will be listed.

Click the drop-down menu to select a new plan.

Select Business - Annual: $100 / user / year

Click Next

A new window will open showing you:
The plan that you are switching to.

If you will be billed for the upgrade and how much you will be billed.

Your new subscription price per user per month.

A button that you will need to click to confirm the change.
You will need to choose the number of seats you would like to purchase. And then click the Confirm Subscription Change button.
The new charges will be applied to the credit card that is on file for your team.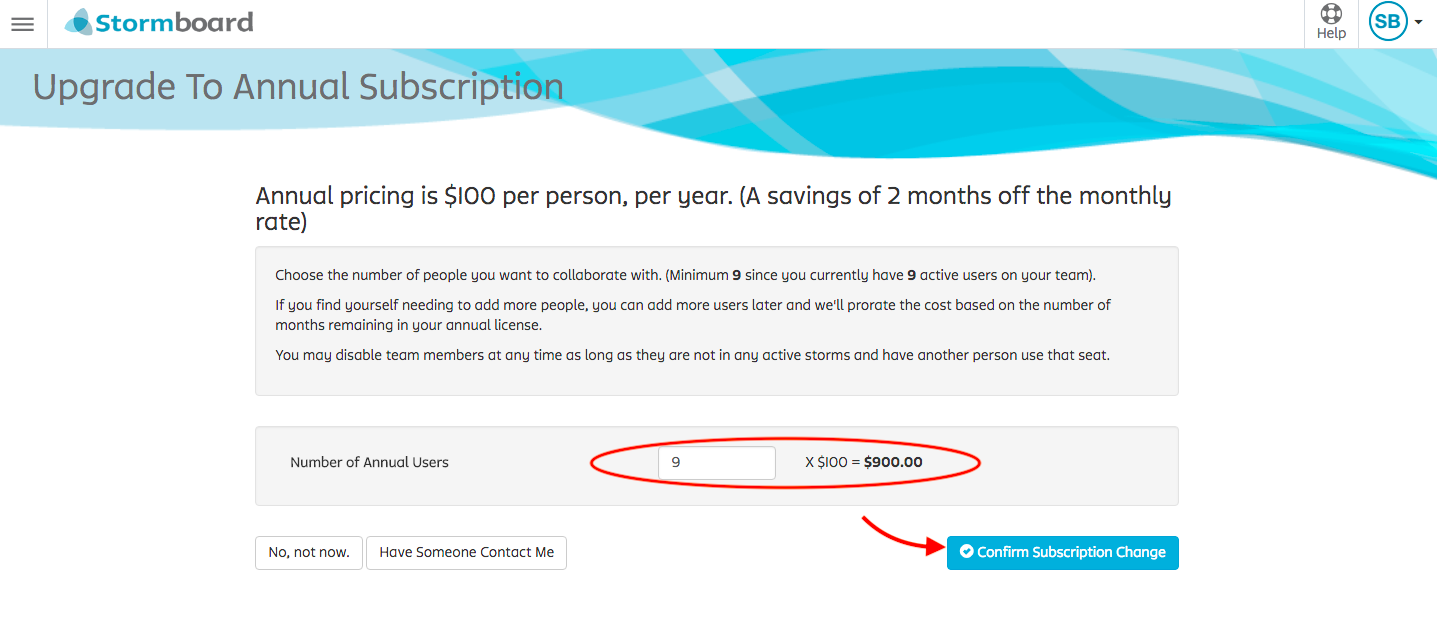 Note: Annual Subscriptions are non-refundable and will be renewed automatically unless they are cancelled before renewal date.