Create professional looking Microsoft documents with your Storm's information which you can print, save, or share.
Use the Word report as meeting minutes, the PowerPoint report as a presentation to your executive team, or the Excel report to gather and analyze your data.
All of the reports can be saved in your Storm and then opened and edited. You can also download them and edit them on your desktop or share them with your team through email.
To run a report, log in to your Stormboard account.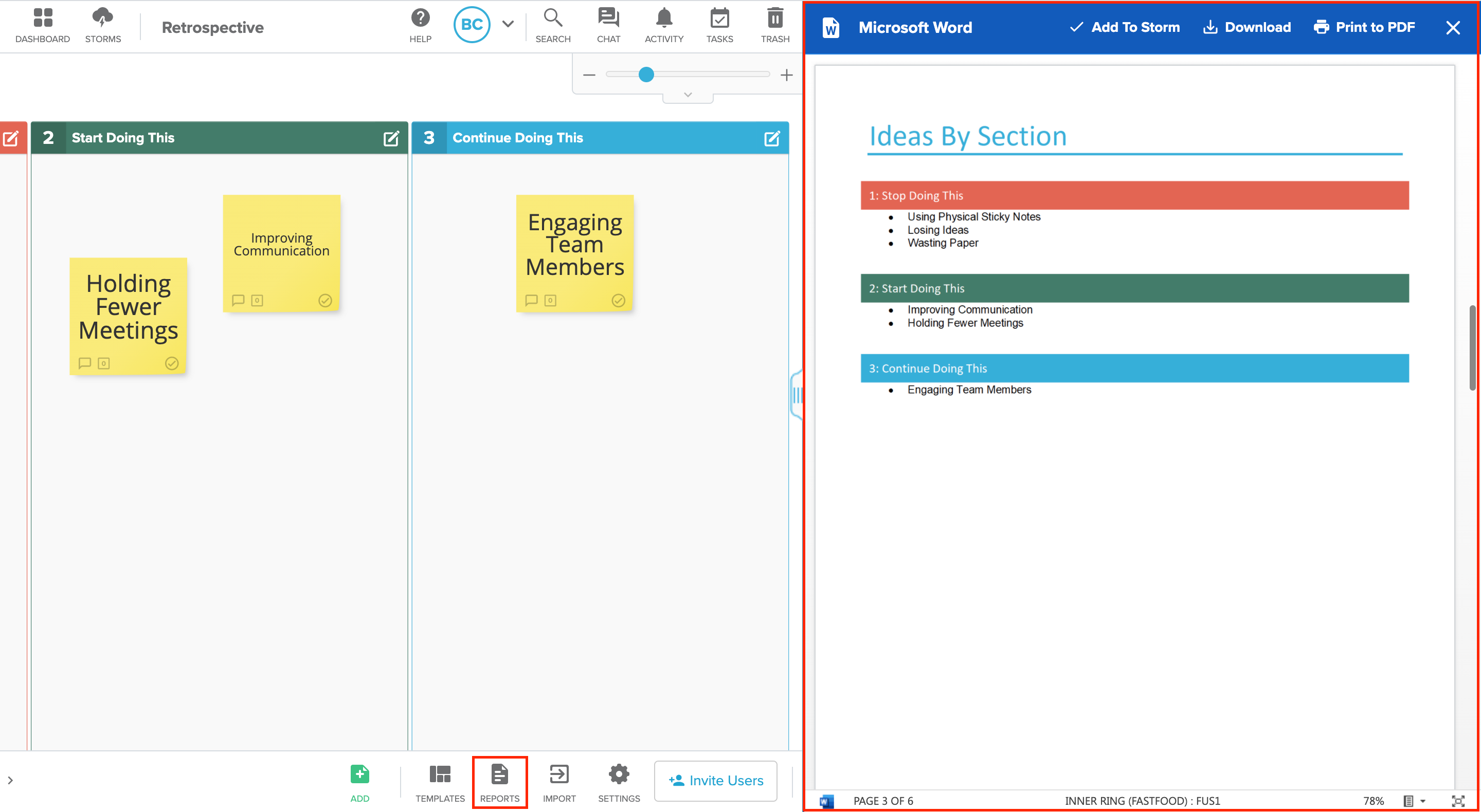 Once you are signed in, enter the Storm you would like a report from.

Click on the Reports button at the bottom of your screen.

Click on the type of report you would like to create. A panel will open containing the report.

You can then choose to save the report to your Storm or download it to your device.

To edit the report, you can save it to your Storm and then open it to edit in browser, or edit it once you have downloaded it to your desktop.

Microsoft Word Report
Microsoft Excel Report
Microsoft PowerPoint Report
Also See: