How do I sketch on Image stickies?
Convert an Image sticky note to a whiteboard to draw on the image.
To sketch on an image in Stormboard:
Click on the Image sticky you would like to sketch on.

Click on Open Image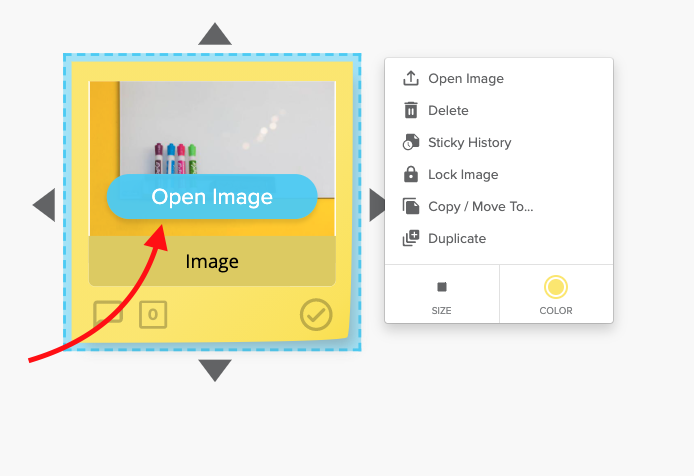 3. Click on Convert to Whiteboard at the top right.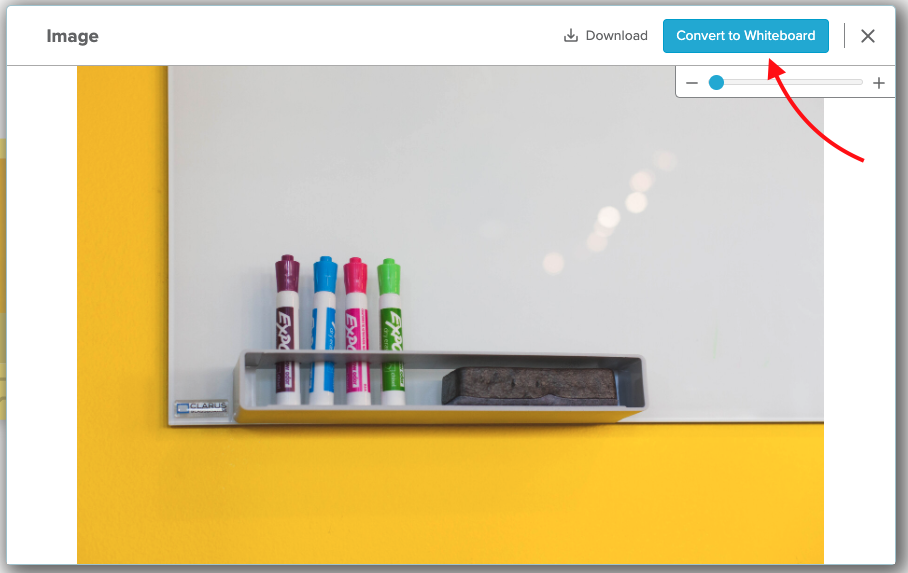 4. The sticky will open as a Whiteboard sticky:

1) The sticky type will change to Whiteboard
2) Click the checkmark to save your changes
3) Click "x" to close the Whiteboard
4) The zoom window will your location on the Whiteboard canvas
5) Use the zoom bar to adjust your screen view
6) Shows users active in the Whiteboard
7) Whiteboard menu options
8) Full screen option