How do I see who created each sticky note?
By default the creator of an idea is hidden. This can be changed in the Storm's settings menu.
You can see who created each stick note in the Sticky History found in the Sticky Note Menu, or by turning on the the Show Idea Creator option. By default this option is set to Hide.


Click on the Settings button located at the bottom of your Storm.

Click on the Features tab.

Look for Show Idea Creator.

Select Show or Hide depending on what you want to do.

Click Save Changes.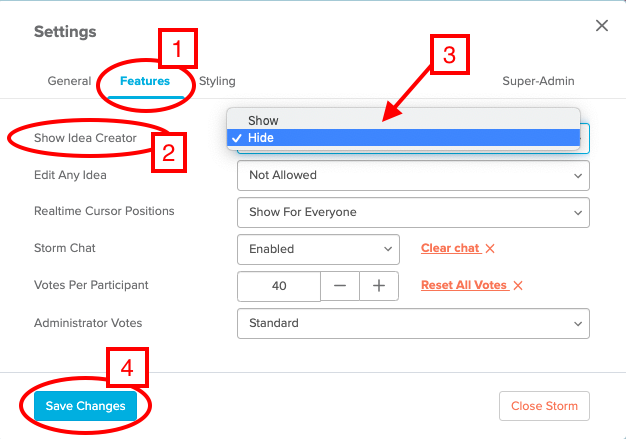 Now, when anyone creates a new sticky note their initials will be shown on the top left corner of each sticky note they create.

See Also: