How do I give an unlimited number of votes to the users in a Storm?
Adjust your Storm's settings to provide your contributors with more votes.
To change the number of votes for each user:
Click the Settings button located in the menu at the bottom of your Storm.

2. Under Features, select Administrator Votes.
3. You can choose the number of votes you give to the participants in your Storm. The standard number of votes are 10, but there are no limitations to how many you can assign. You can assign a specific number of votes, by increasing or decreasing the number of votes, under Votes Per Participant.

4. You can also reset all votes in a Storm, by clicking on Reset All Votes.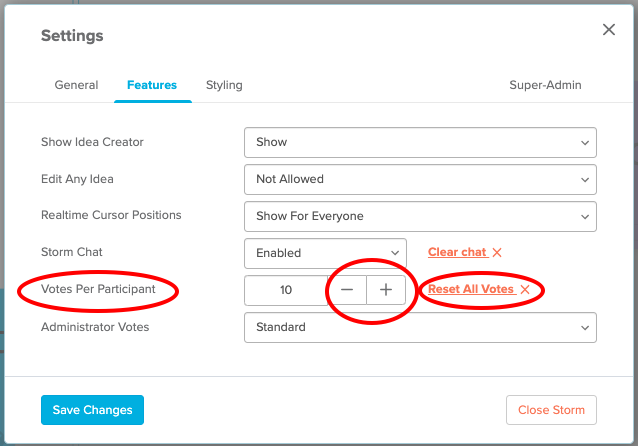 Also see: