A Storm is what we call your digital workspace
First, log in to the Surface Hub.
Note: You can create a Storm if you are not logged in, but will be asked to claim it under an account when you leave the Storm. If you do not claim it, your information will not be saved.
Select Quick Start to open the template library.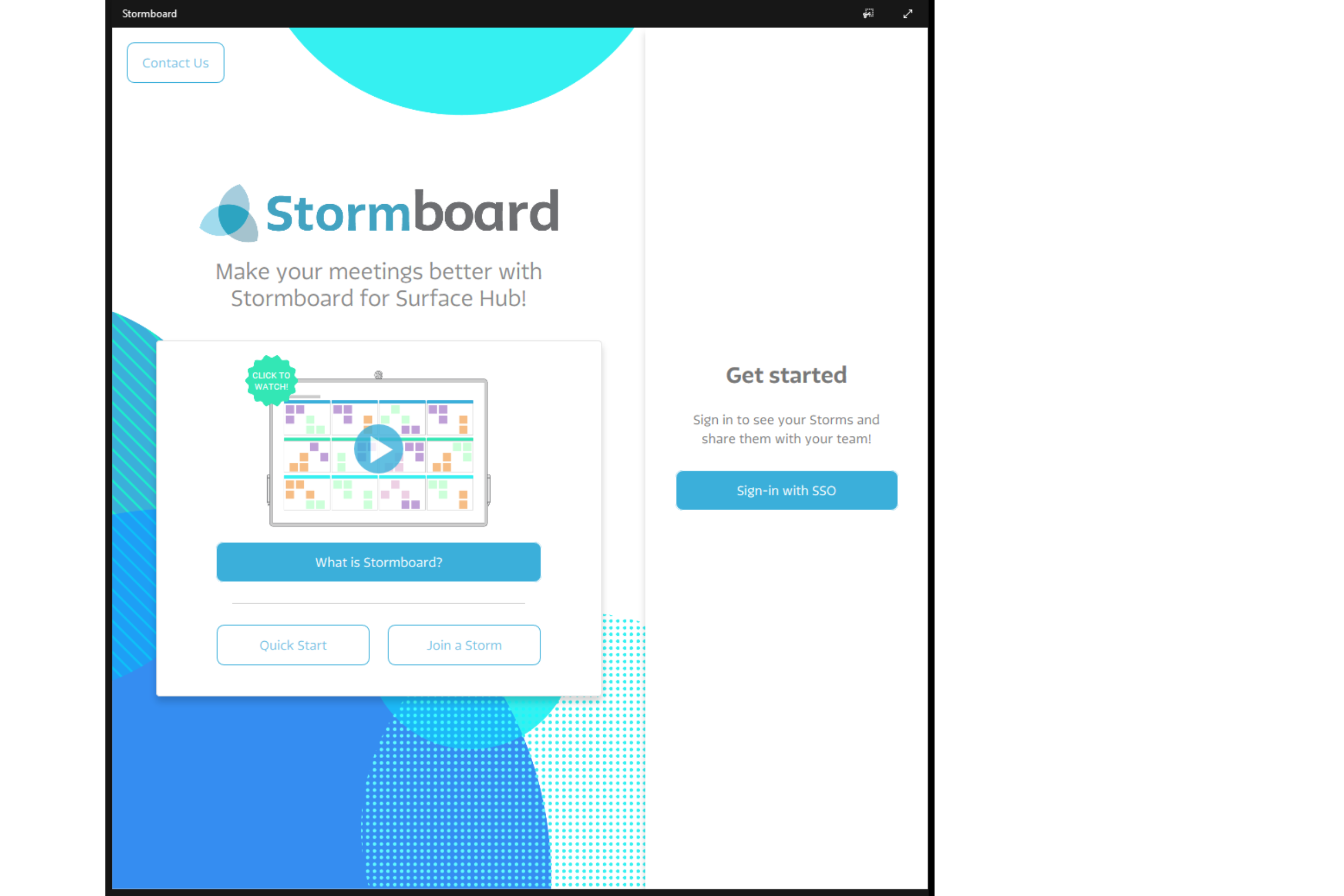 2. Choose a template to get started quickly. By default the Storm will be called "Storm", this can be adjusted here.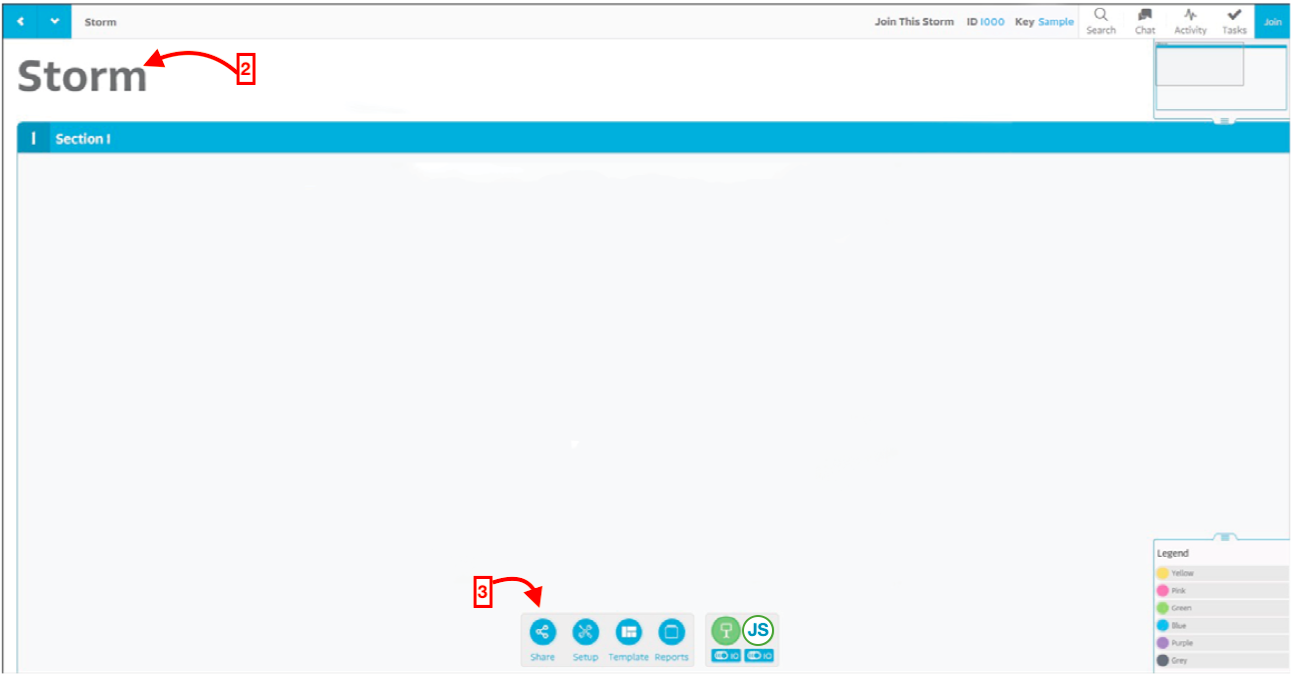 3. Stormboard works best when you are collaborating with other members of your team! Add participants to your Storm by clicking the Invite button at the bottom of your screen.
Pro Tip: Use the Surface Hub Pen to add content by tapping on the screen, and use your finger for navigation.
You can assign an identity to the pen by clicking on the person using it at the bottom of the screen — this will ensure that the ideas added are credited to the person adding them.
Also See: