How do I chat in a Storm?
Every Storm has a chat room to interact with all users in the Storm.

On the right top corner of your Storm, click the Chat tab.


The Chat window will open showing you:

( 1 ) Who made the comment.
( 2 ) When the comment was made.
( 3 ) The comment.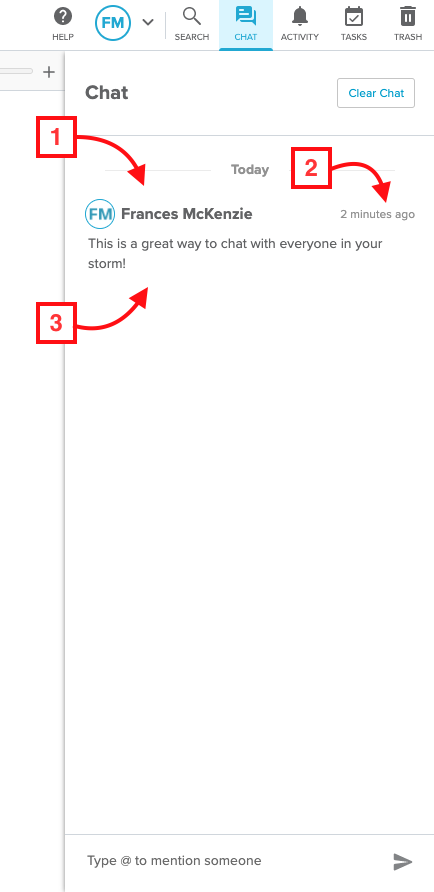 You can type your message at the bottom of the screen.
To close the window
Click on the Chat tab again to minimize it.
Also See: