How can I allow all users in my Storm edit any idea?
Adjust your Storm's settings to allow all contributors to edit any idea.
By default, the user who created the idea/sticky note is the only one who can edit that idea/sticky note, unless Edit Any Idea is turned on by the Storm Administrator. Once this is turned on, any participant in a Storm can edit any of the ideas/sticky notes.
To allow all users to edit any ideas/sticky notes in a Storm:
Click the Settings button at the bottom of your Storm.

Click on the Features tab at the top of the Settings window.

Click on the Edit Any Idea drop-down box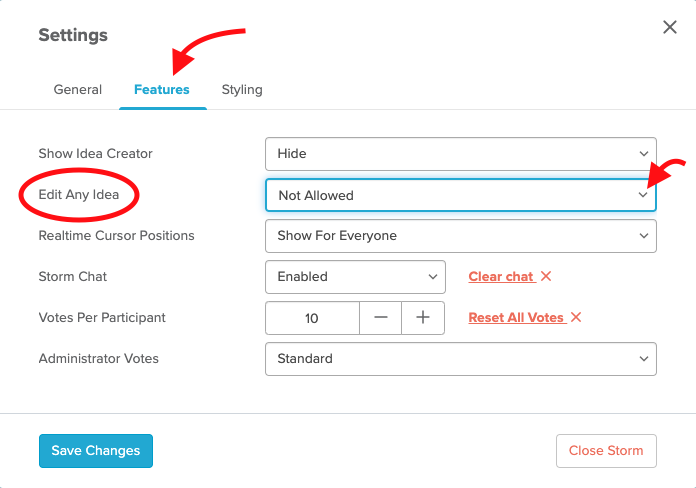 3. Select Allowed.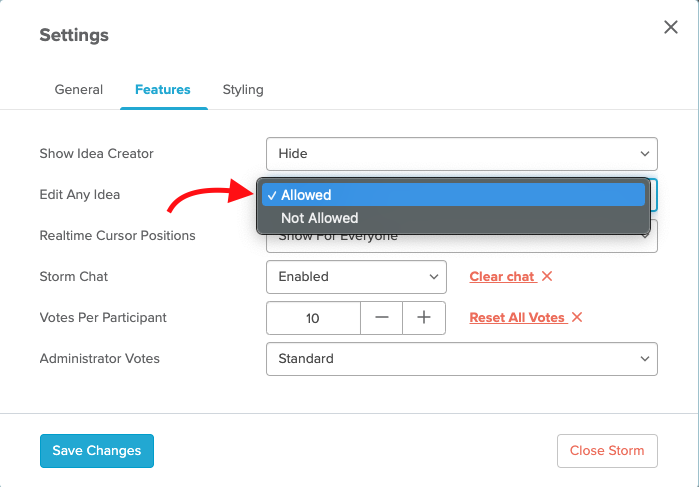 4. Click Save Changes.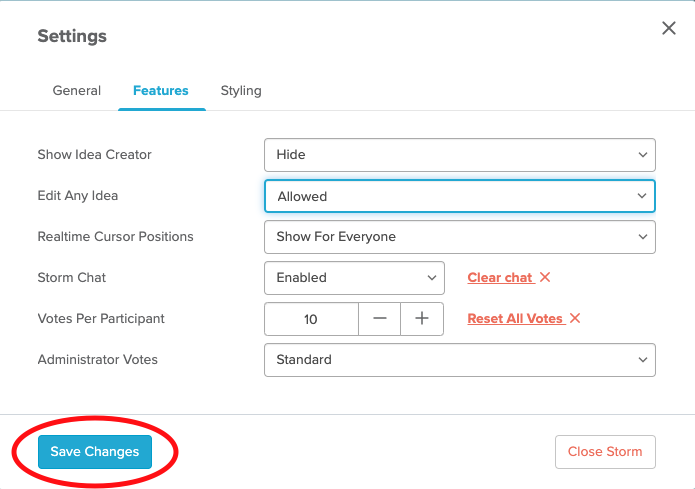 Also See: