Collaborate on Microsoft Office and Google Drive documents right from your browser with Stormboard.
Stormboard is integrated with Microsoft Office 365 and Google Drive, which means Microsoft and Google documents can be created, added, opened, and edited in any Storm.
The live co-editing feature allows multiple users to co-edit documents, spreadsheets, and presentations at the same time right in their Storm.
Using Stormboard to host the documents your team are working on means you no longer have to worry about who has the most up-to-date copy of the document.
To upload a file for co-editing:
First, upload your file onto a File sticky note.

a. You can upload files from your local machine, Box, Dropbox, OneDrive, or Google Drive.

b. You can also create Microsoft Office or Google Drive files directly in Stormboard.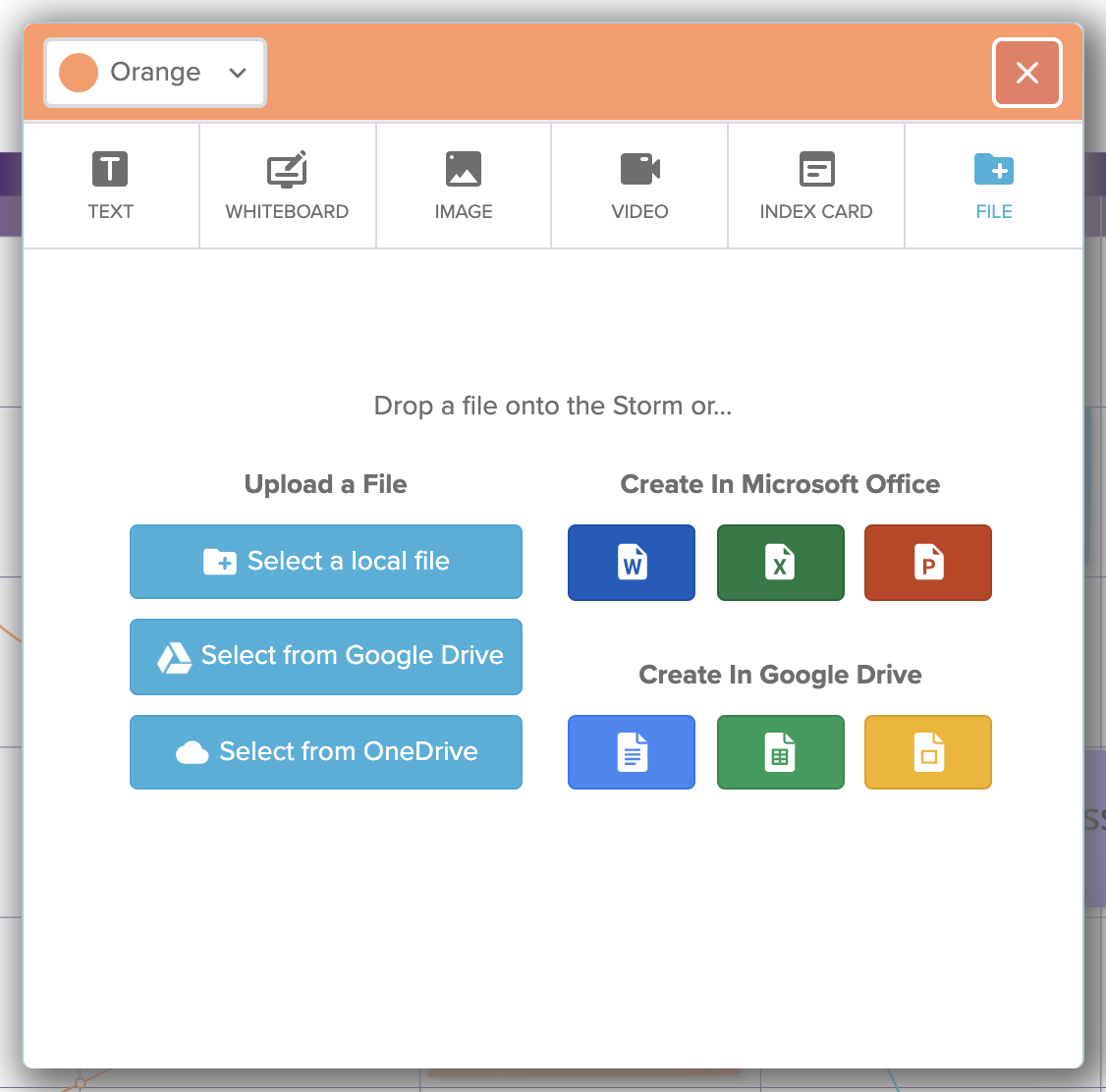 2. Click on the sticky note to open the document. Once the document is open (it will open right in the Storm!), choose Edit in Browser. This will allow you to start editing the document.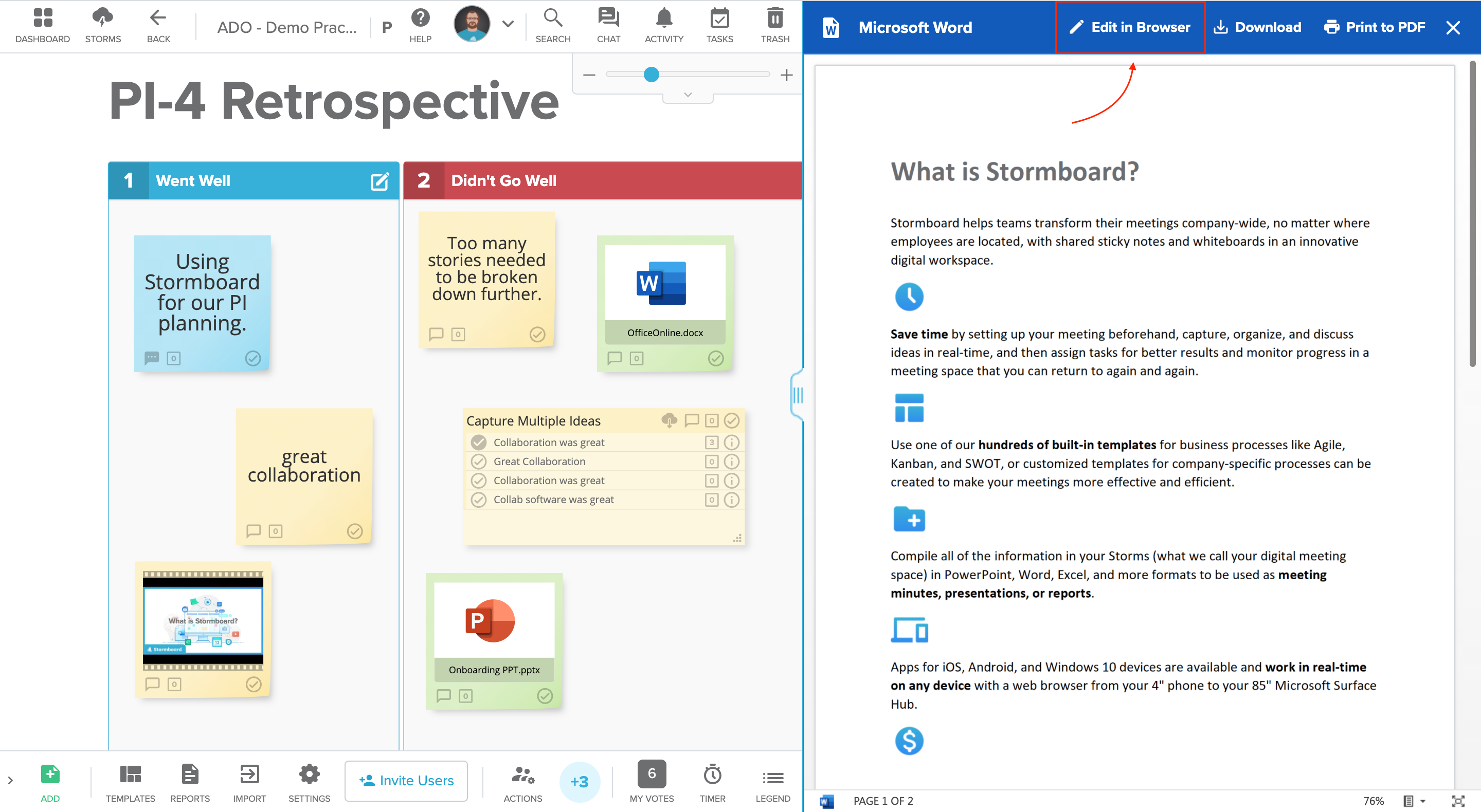 3. All other users in your Storm can also choose Edit in Browser to join you in co-editing the document together.
4. The documents you co-edit in a Storm are automatically saved in Stormboard.
Also See: