How to Recover an Account with Two-Factor Authentication (2FA) Enabled
Recovery codes can be used to sign in to an account that is protected with Two-Factor-Authentication
If you've set up Two-Factor Authentication (2FA) but are unable to access your account, the recovery codes provided in the setup of 2FA will give you a one-time login that can be used to disable and optionally re-enable 2FA.
To use a recovery code to access your account:
Login with your email address and password.

Click Recover Account.
3. Enter one of your recovery codes into the Recovery Token field and click Login.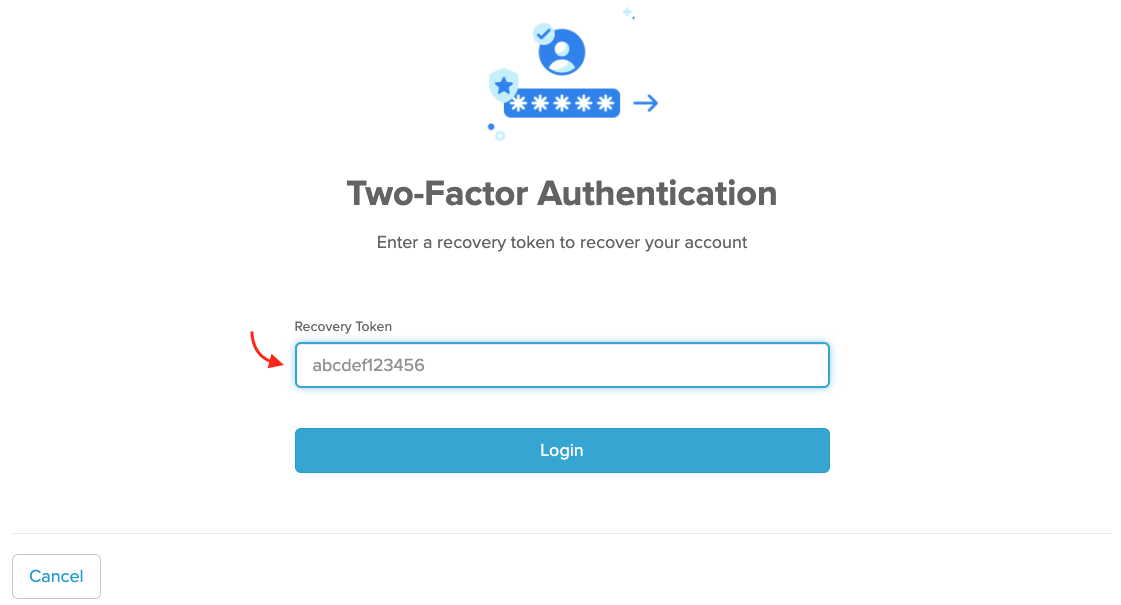 To disable and re-enable 2FA:
Go to My Account and click on Two-Factor Authentication.

Click the Disable button.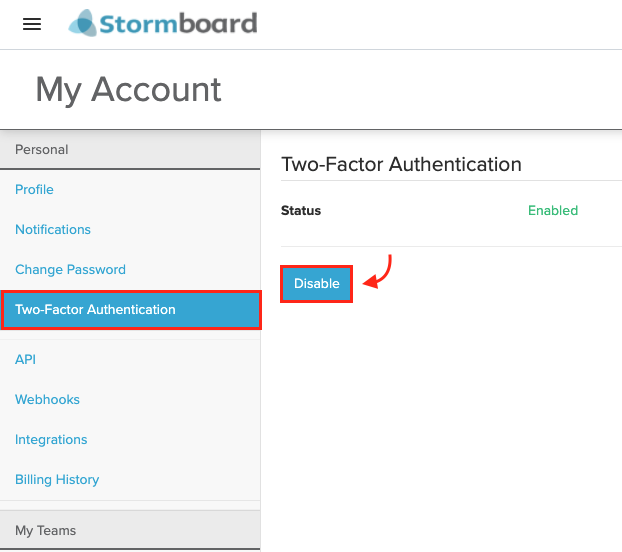 3. Enter your password to confirm you'd like to disable 2FA.
4. Click OK.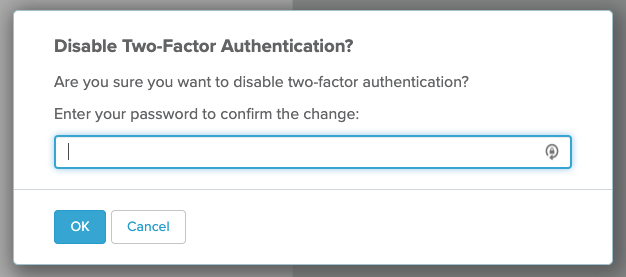 5. You will then have the option to re-enable 2FA with this setup guide.
See Also: