How to change the output language of StormAI?
Change the language of the ideas being generated using StormAI to leverage the context of your Storm.
Ensure that a Team Administrator has enabled StormAI on your Team.
To change the output language of the Sticky notes generated by StormAI from the team level, go to
My Account
from your Dashboard: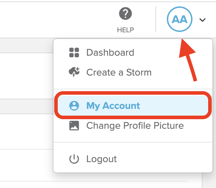 On the bottom left select the team under My Teams.

Click on StormAI under Settings.

Enable StormAI if disabled and under Output Language select the language you would like StormAI to generate the Sticky notes.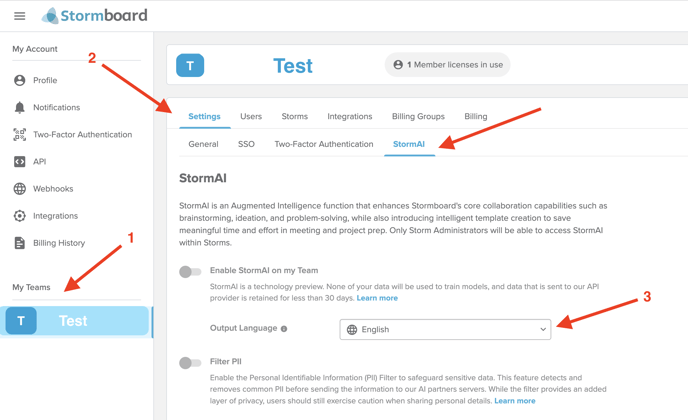 To change StormAI's output language from the Storm level:
Click Settings in the menu at the bottom of your Storm.

Click on the StormAI tab
Under Output Language, choose the language you want StormAI to use for the Sticky notes in your Storm.
Save your changes.