How to add/invite people to your Education Plan
Invite contributors or viewers from your Dashboard or from within a Storm.
Teachers using our Education Plan can invite their students to their Storms. There is no limit to the number of students or users per Storm.
How to invite students to your Education Storms:
There are two ways to invite someone to or share your Storm:
1) From your Dashboard:
Select your Educator Dashboard using the icon in the top left corner of your Dashboard.

Click the ellipsis icon (...) in the bottom right corner of the Storm preview.

Select Share Storm.

2) Within a Storm:
Go to the bottom menu and click Invite Users.

You will have three options to share your Storm:
By sharing the URL.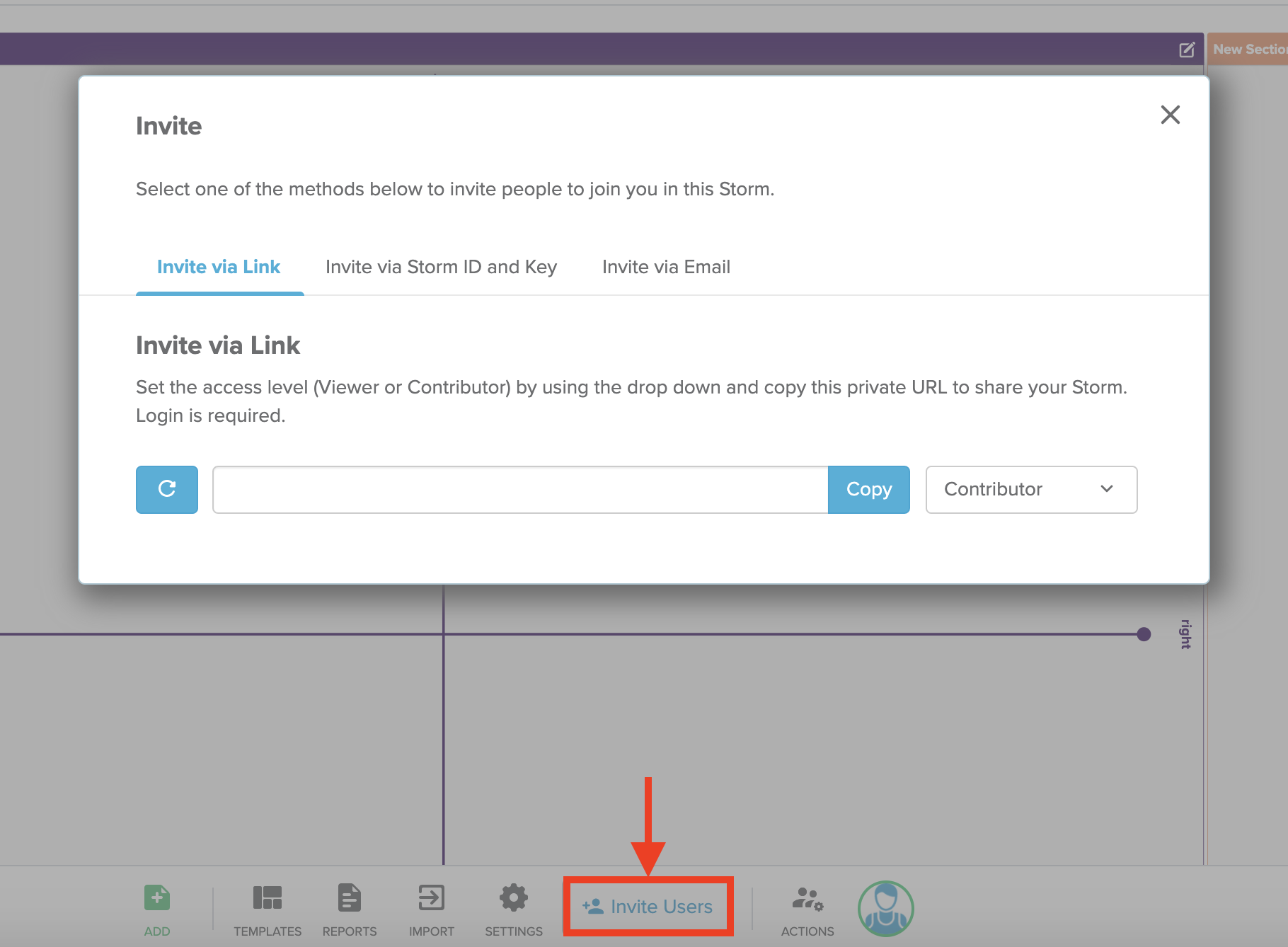 2. By sending the Storm ID and Key codes.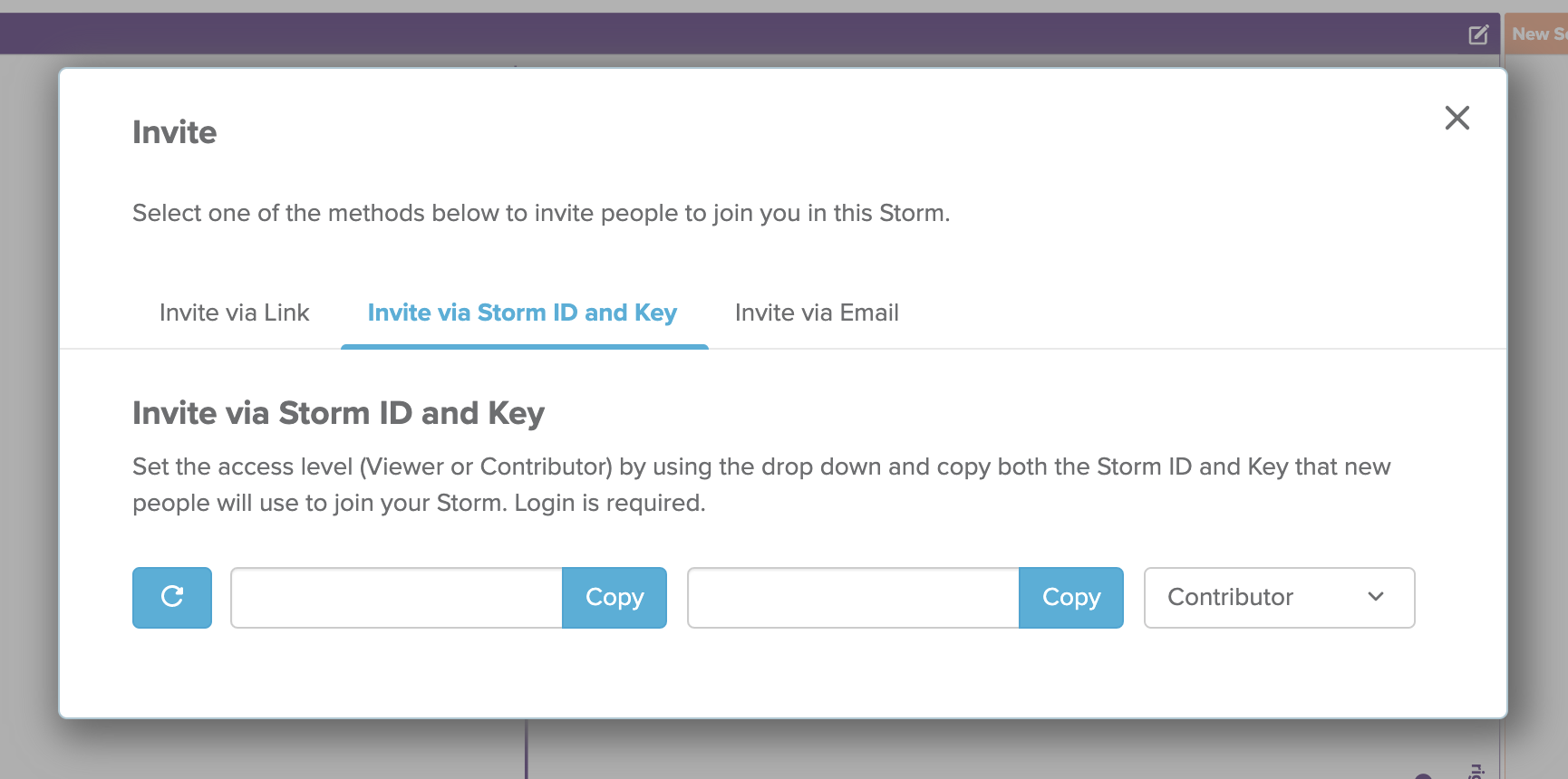 3. By entering the email(s) of the people you are sharing it with (don't forget to click Send).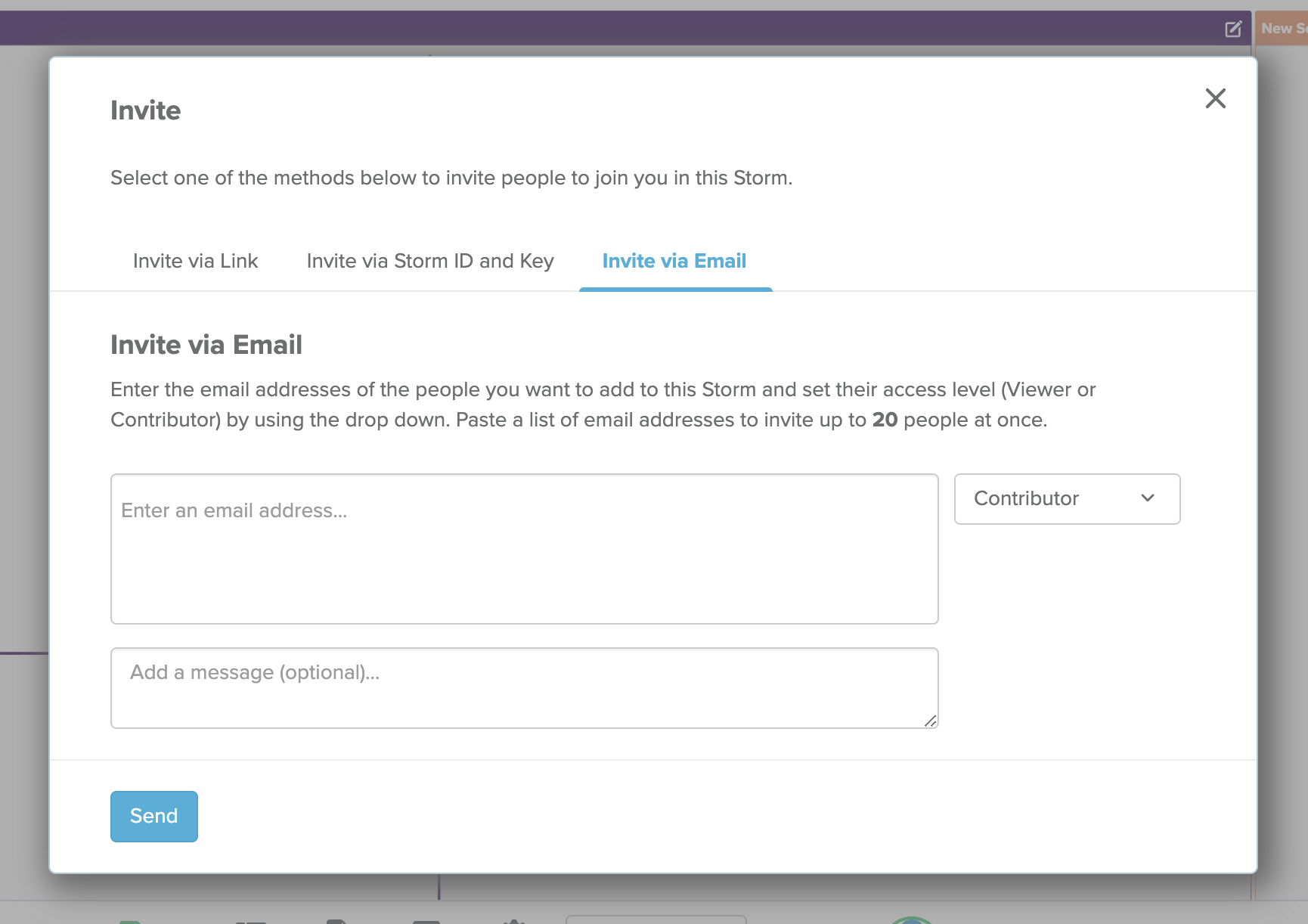 Once your students receive the invitation or click on the link, they will be prompted to create their own free Stormboard accounts.
Also See: