How do I access Stormboard Academy?
Learn how to use Stormboard with guided lessons and videos.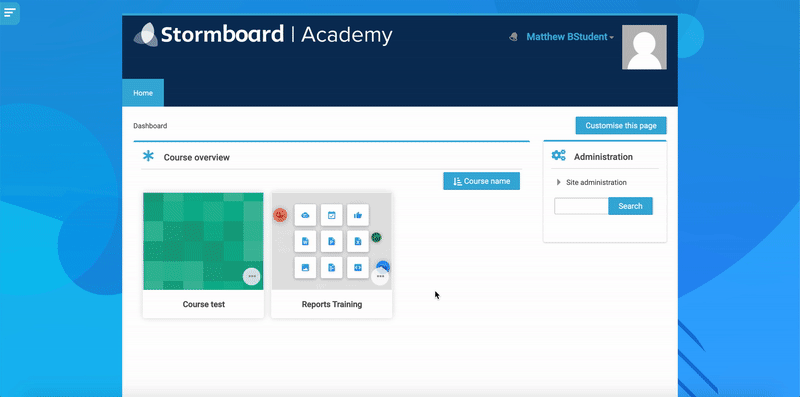 Stormboard Academy can be accessed by anyone with a Stormboard account.
Here's how:
Log into your account.

Click the "Help" menu while on your Dashboard or in a Storm.

Select "Stormboard Academy".

Begin your training!
Below are two images showing you the Stormboard Academy Dashboard and the Course View.
Dashboard view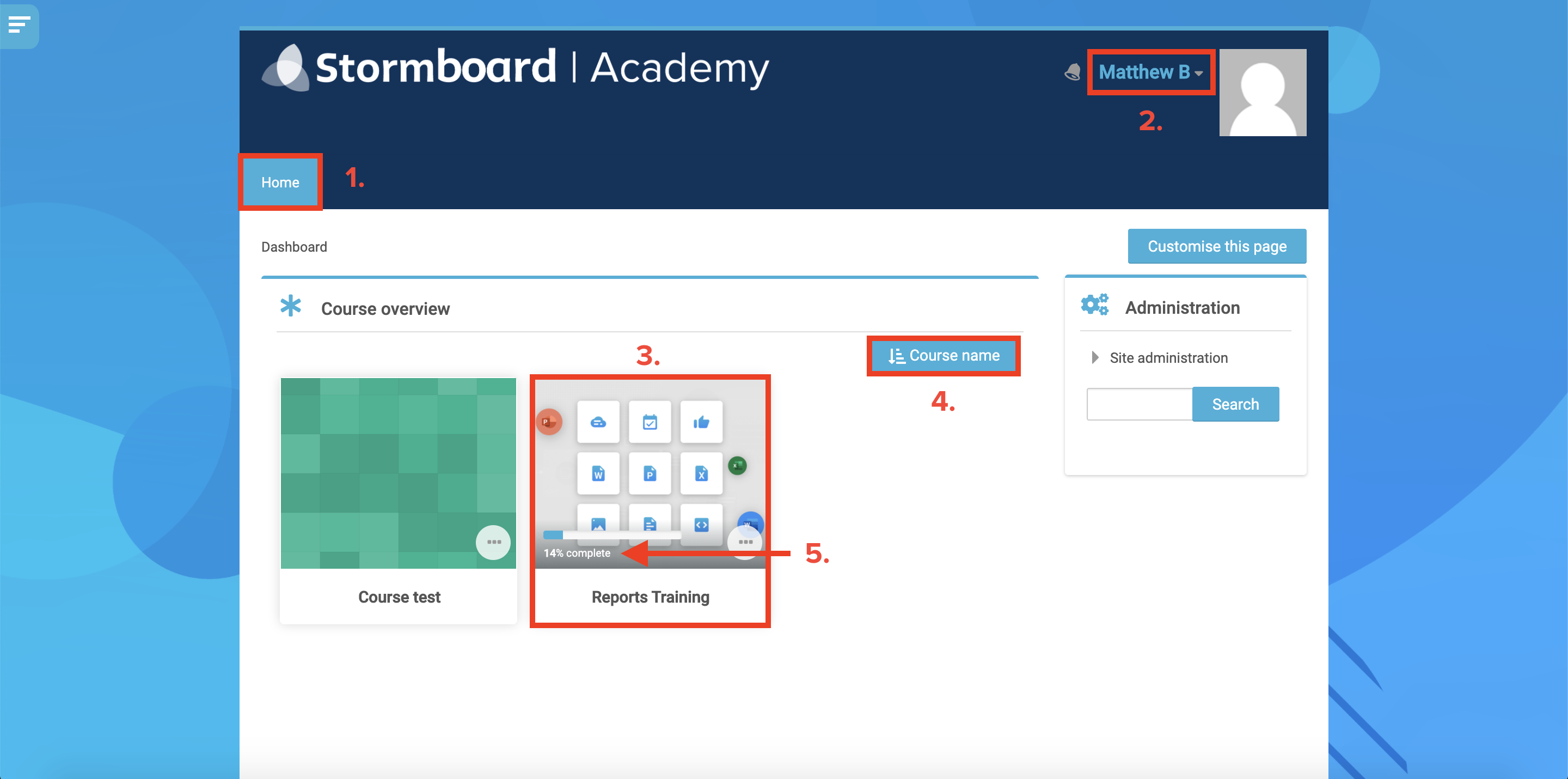 Home: return to your dashboard

Profile Menu: access your dashboard, profile, or logout

Course Thumbnail: access the course and it's lessons

Course Filter: filter by course name or last accessed

Progress Indicator: completion status of the course
Course view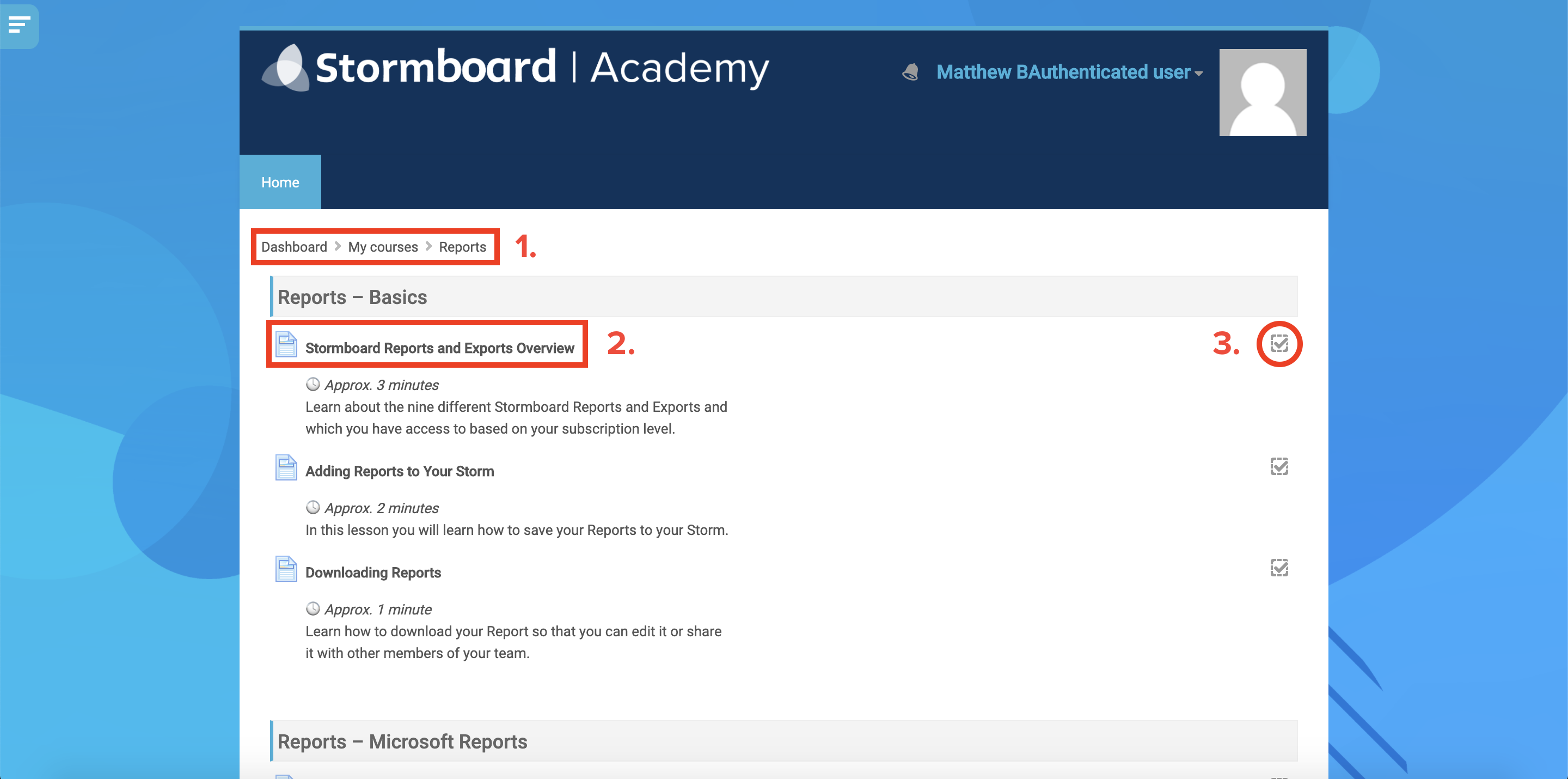 Navigation: use these links to navigate between your dashboard and courses.

Lesson Title: each course is made up of lessons; click the title to access the lesson.

Completion Checkmark: a blue checkmark will appear to the right of completed lessons.