How do I switch to an Education Plan?
Our Education Plan is designed for teachers to use in the classroom with their students.
This plan allows you have unlimited users in a Storm, plus other great features, all for FREE!
If you have signed up for one of our other plans already, there is no need to cancel your account, you just need to switch your account to the Education Plan. Education Plans do not require a credit card.
Here's how to switch your account:
Go to our Plans and Pricing Page.

Click on the Educators click here button

3. Select the Educator plan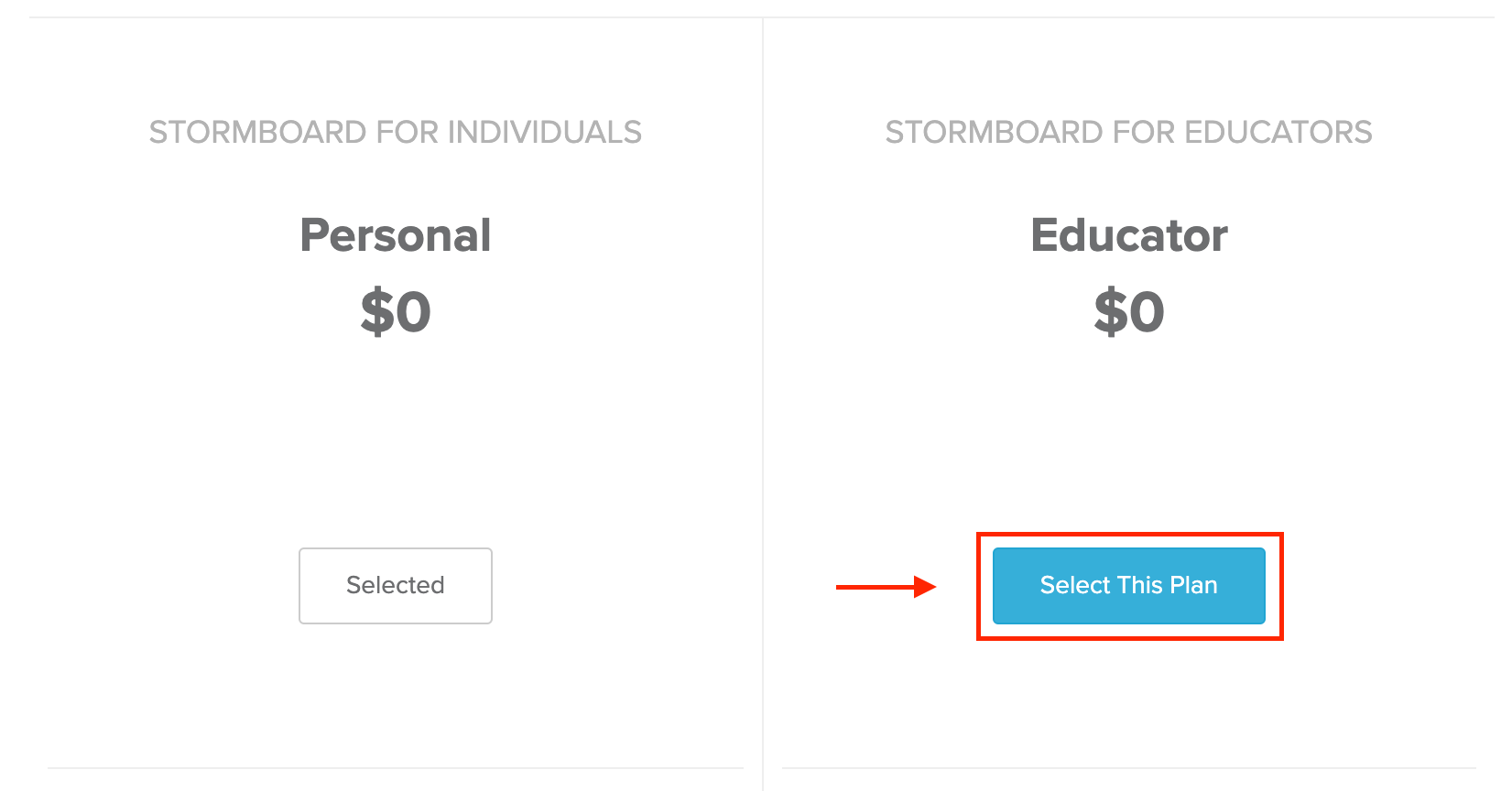 4. Enter your school name, choose if you are a Teacher or a Student, and then click Upgrade Now.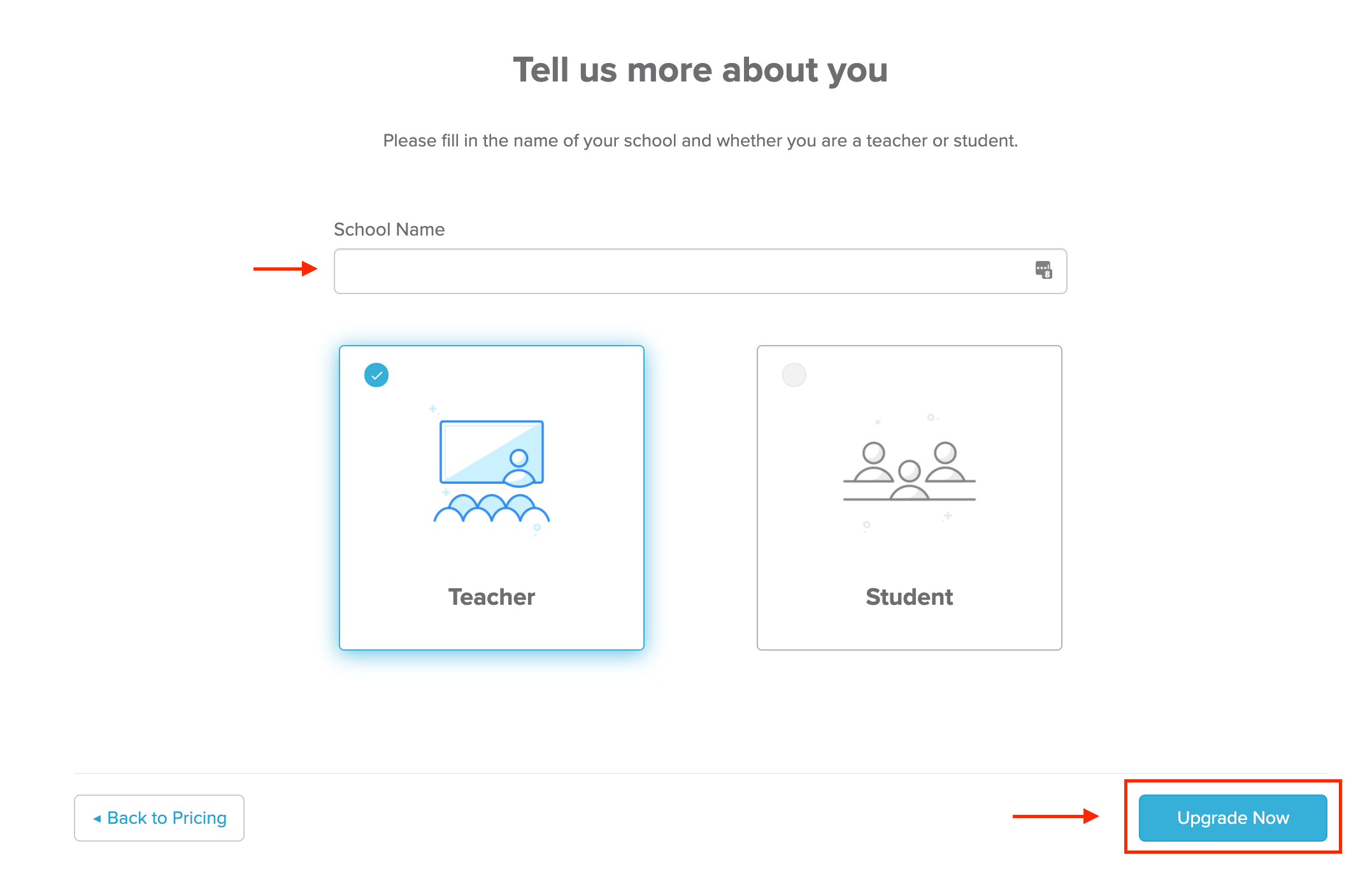 Please visit our Plans and Pricing for more information.
Also see: