How do I search within a Storm?
Use the search panel in the top right corner of a Storm to automatically highlight and filter sticky notes.
Searching within a Storm






Click the search option within a storm. The following search window will open with seven different ways that you can search within your Storm:
Search

Sticky notes

Tasks

Due Date

Comments

Votes

Colors

Shapes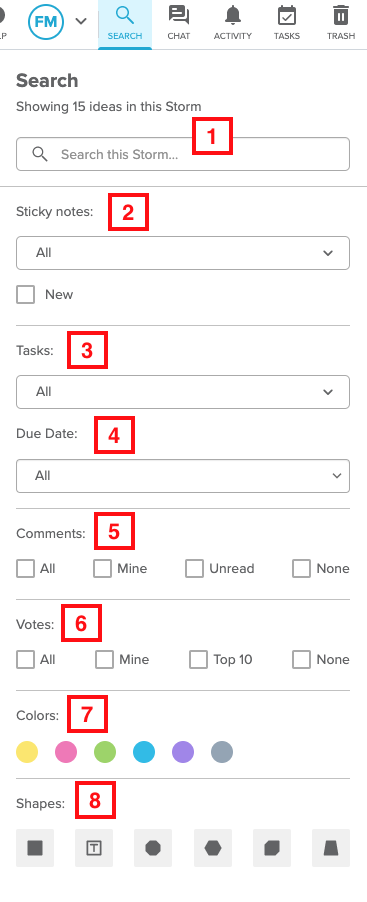 Advanced Search
Stormboard's advanced search capability give users the ability to quickly and easily find the content they are looking for by providing results in a list format.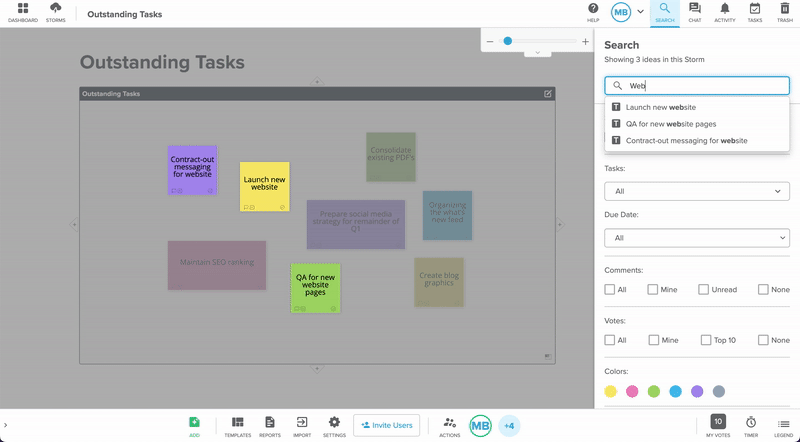 Type a keyword on the search bar to highlight any sticky notes containing the keyword. Once you click on any of the sticky notes presented on the search bar, the screen drags and points out the sticky note in question.

To close the search window click the Search tab again.
For a better view, zoom out to see the whole Storm.