How do I reset my password?
How to change your password from within your account settings.
1. Click your avatar located on the upper right corner of the screen while on your Dashboard or within a Storm.
2. Click My Account.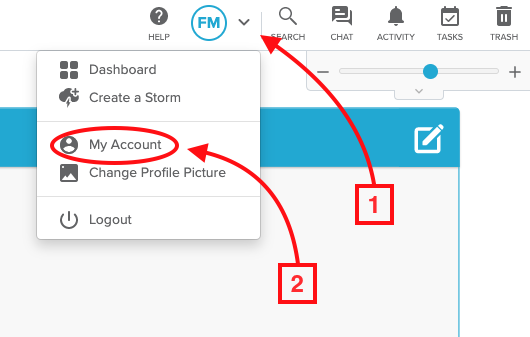 3. Select the Change Password option from the menu on the left hand side of the screen.
You will be prompted to do the following:
Type your Current Password.

Type your New Password.

Confirm your New Password.

Click the Update Password button to save your changes.