How do I make a user a Storm Creator?
Control the Storm Creator option of your users from your Team's settings in My Account
Storm creators have the ability to create and share Storms. Any users that join their Storms are automatically added to your team and your bill.
Note: This feature requires a Startup, Business, or Enterprise subscription. Only the Team Administrator can perform this action.
To make a user a Storm Creator:
Go to My Account.

Select your Team in the left panel.

Click on the Users tab (this will list ALL the users in your team).

Under the column labeled Storm Creator, click the checkmark beside the user you would like to make a Storm Creator.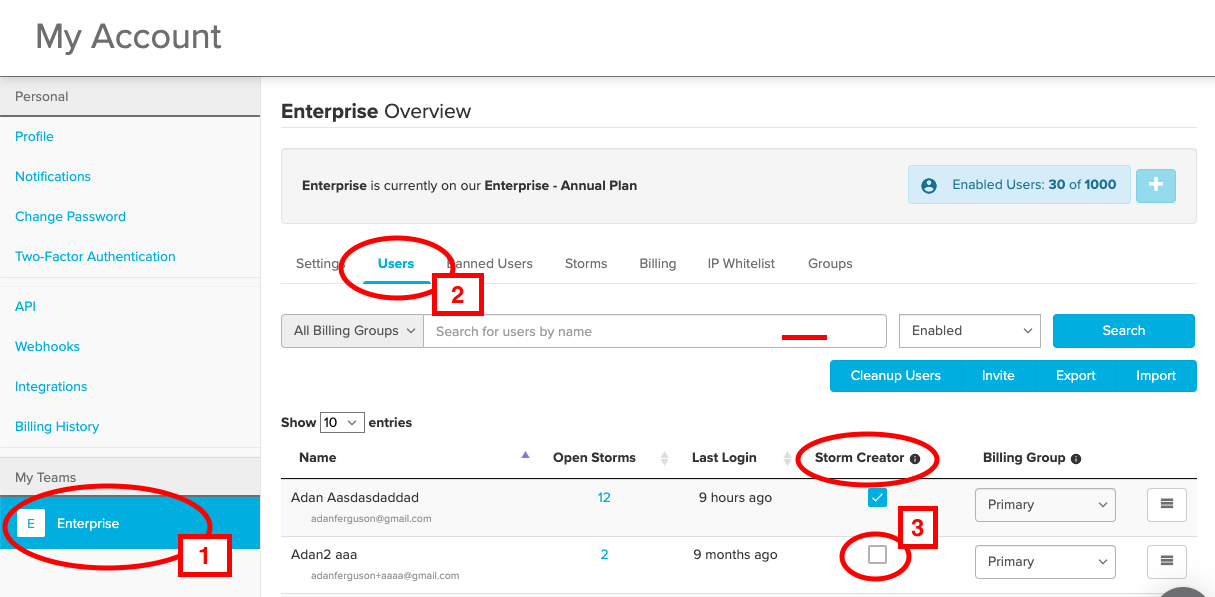 Also See: