Use the Activity panel to stay up to date on the latest changes made to your Storms.
Activity Panel
When the Activity panel is open in the Dashboard, you will see a summary of all of the most recent activity across all of the Storms that you are a participant in.
Activity will be grouped by Storm.
Unseen activity will have a red notification dot beside it.

You can click the Open Storm button beside the Storm name to enter that specific Storm.

You can see the details of each activity notification by clicking +Show details. Each '|' indicates a separate idea. To hide the details again click –Hide details.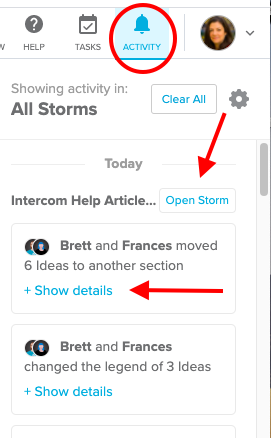 What is in the Storm Activity Feed?
Newly added sticky notes (ideas)

Comments

Legend color changes

Section moves
⚠️ You can filter which of these notifications you would like to see in your activity by clicking the ⚙︎ gear icon. A window will open up with the selection pane.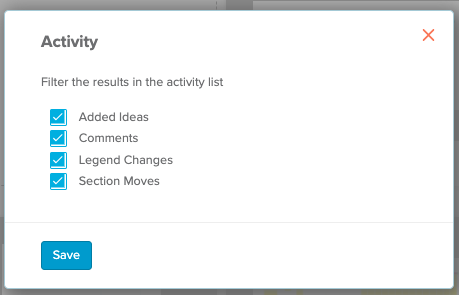 Activity badges in the All Storms view
While in the All Storms view, you can see what Storms have New Activity by the red badge in the top left-hand corner of the Storm thumbnail.
You can dismiss this badge by entering the Storm, or by clicking the Storm Menu (three dots next to the Storm name) and selecting Clear Activity.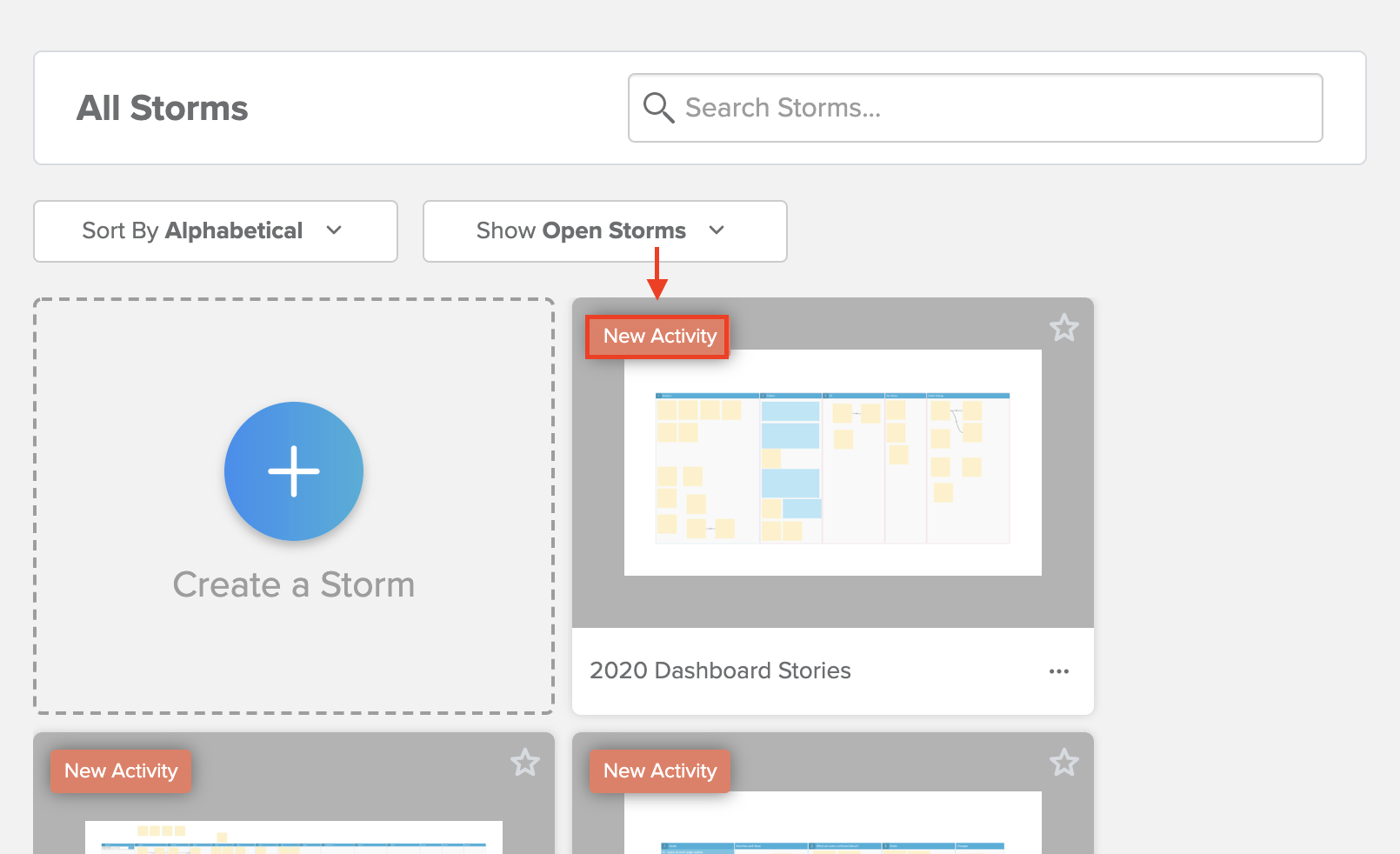 Within a Storm:
Click the Activity tab on the top right hand corner of your screen. Note: If there is new activity a little red circle with the number of new actions in that Storm will appear.

All of the activity in your storm will be listed. You can also choose to view only the new ideas or the new comments.

Clicking on an idea or comment will take you to the relevant sticky.