How do I give Storm Creator rights to new users on my team?
Only Team Administrators can control who has Storm Creator rights.
Team Administrators can grant any users on their Team Storm Creator rights. Storm Creators can create Storms under your Team subscription and they have the ability to share the Storms by inviting new users.
Note: When a new user joins a Storm under your Team, they are automatically added to your Team and your bill.
To enable Storm Creator rights:
Go to your team under My Teams under Settings.

Select from the following options:
Everyone who joins your team will be added as a Storm Creator

Manually configure users

Automatically allow anyone with a specific email address (that you specify) to be added as a Storm Creator
This setting only affects new users joining your team.
3. Scroll down the page and click Save Changes.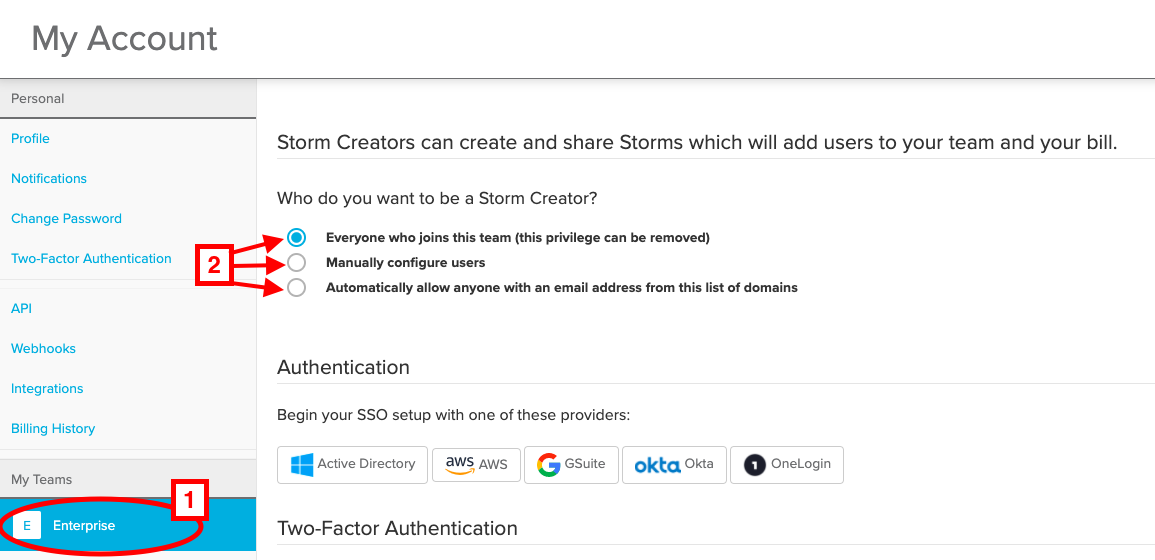 Also See: