How do I get a screenshot of my entire Storm?
You can export a high resolution screenshot image of your Storm from the Reports menu.
Download a high resolution screenshot of your entire Storm. Share this image with your colleagues to show a high-level look at your Storm and the work you are doing in a PNG format.
How to get a Screenshot of your Storm:

1. Click on Reports located at the bottom of your screen.



2. Select Storm Screenshot and Run Report.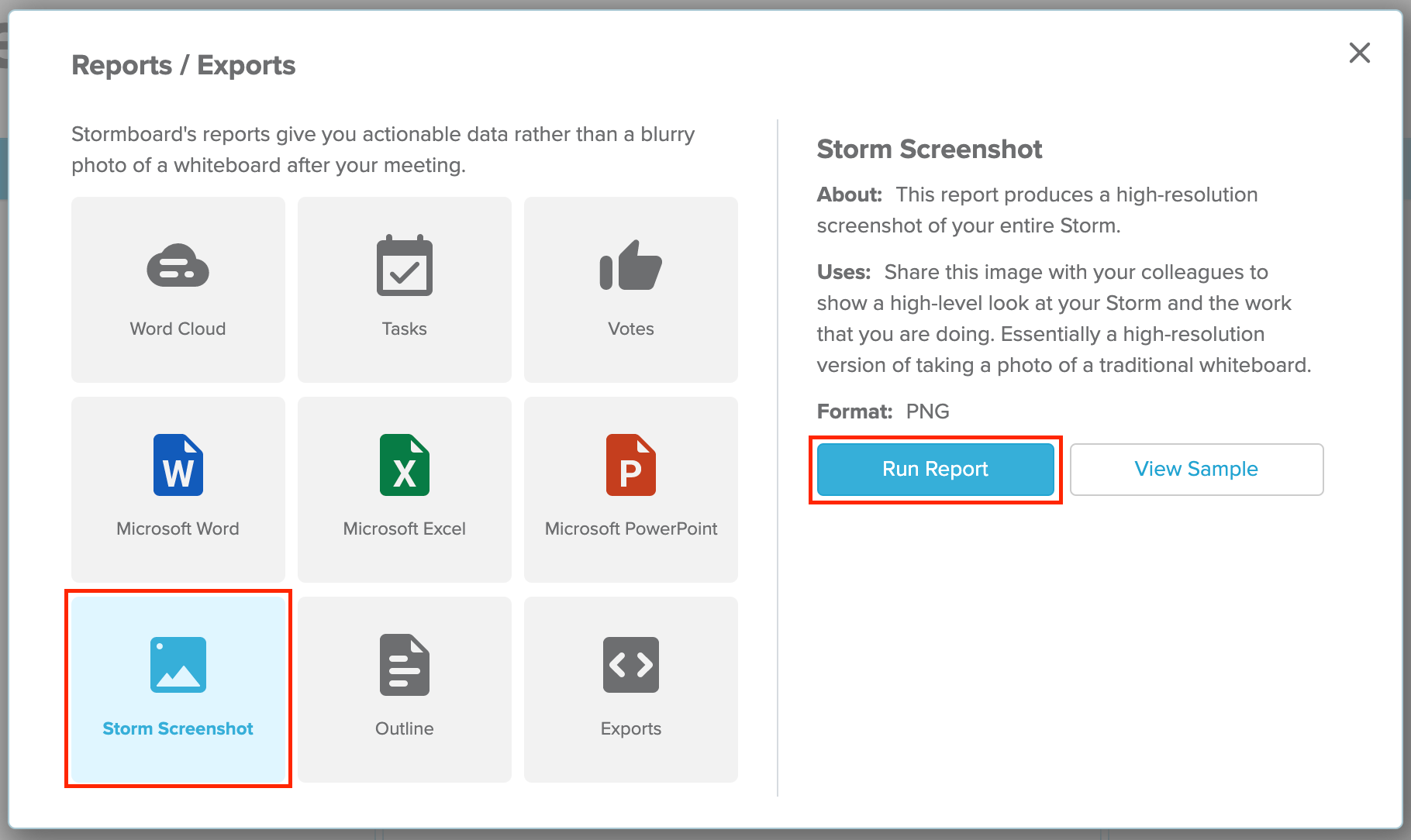 3. Stormboard will generate your screenshot, this may take a few moments if there is a lot of data in your Storm.
4. Click Save Report.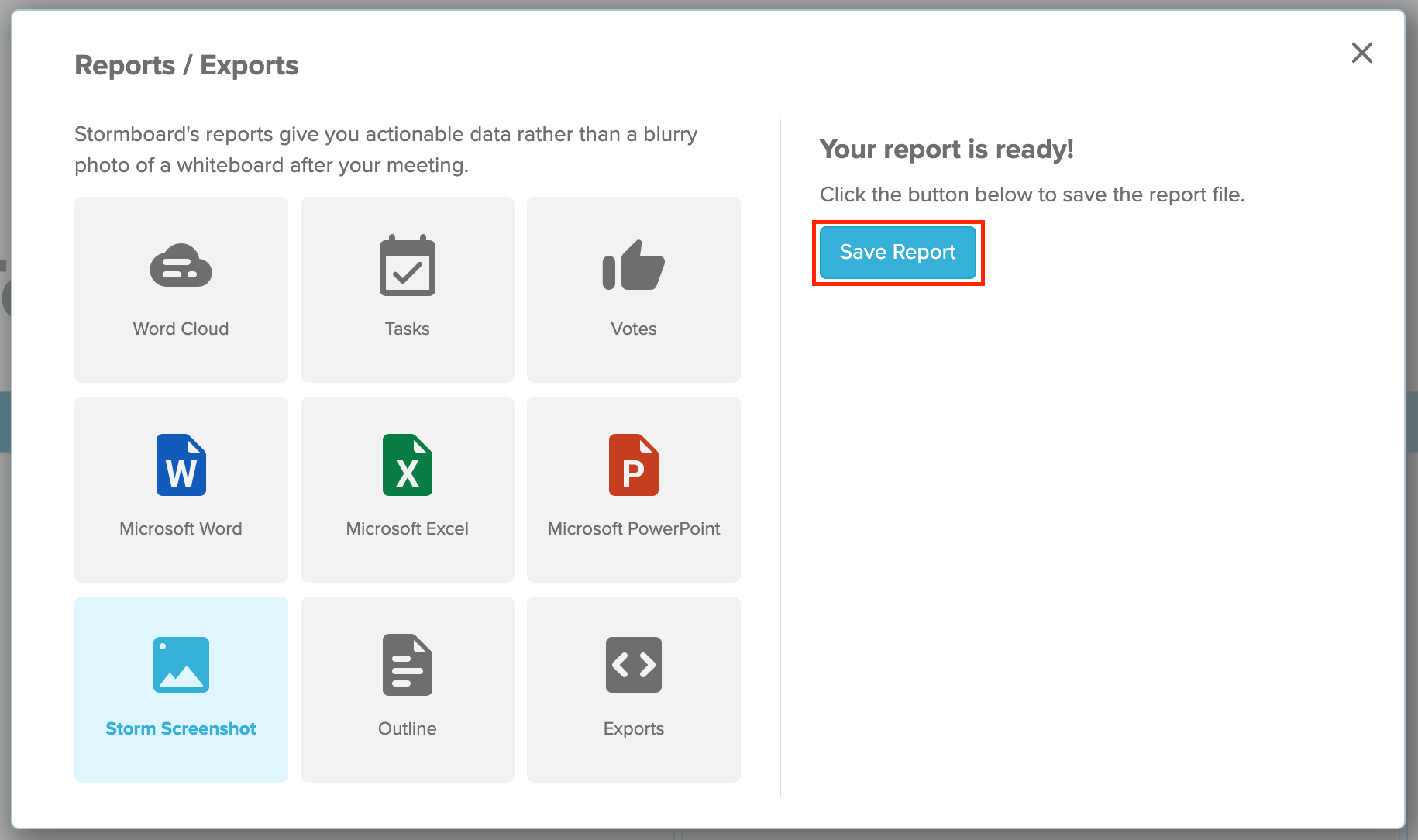 5. Your screenshot will automatically download.
Also See: