How do I disconnect an integration?
Disconnect existing connections with Slack, Google, Facebook, LinkedIn, Box, or OneDrive
If you have connected Stormboard to any services such as sign-on partners or integrations you can remove that connection to create a new one or disconnect permanently.
1. Go to your account page
a. You can access "My Account" from your avatar in the top right corner of your dashboard.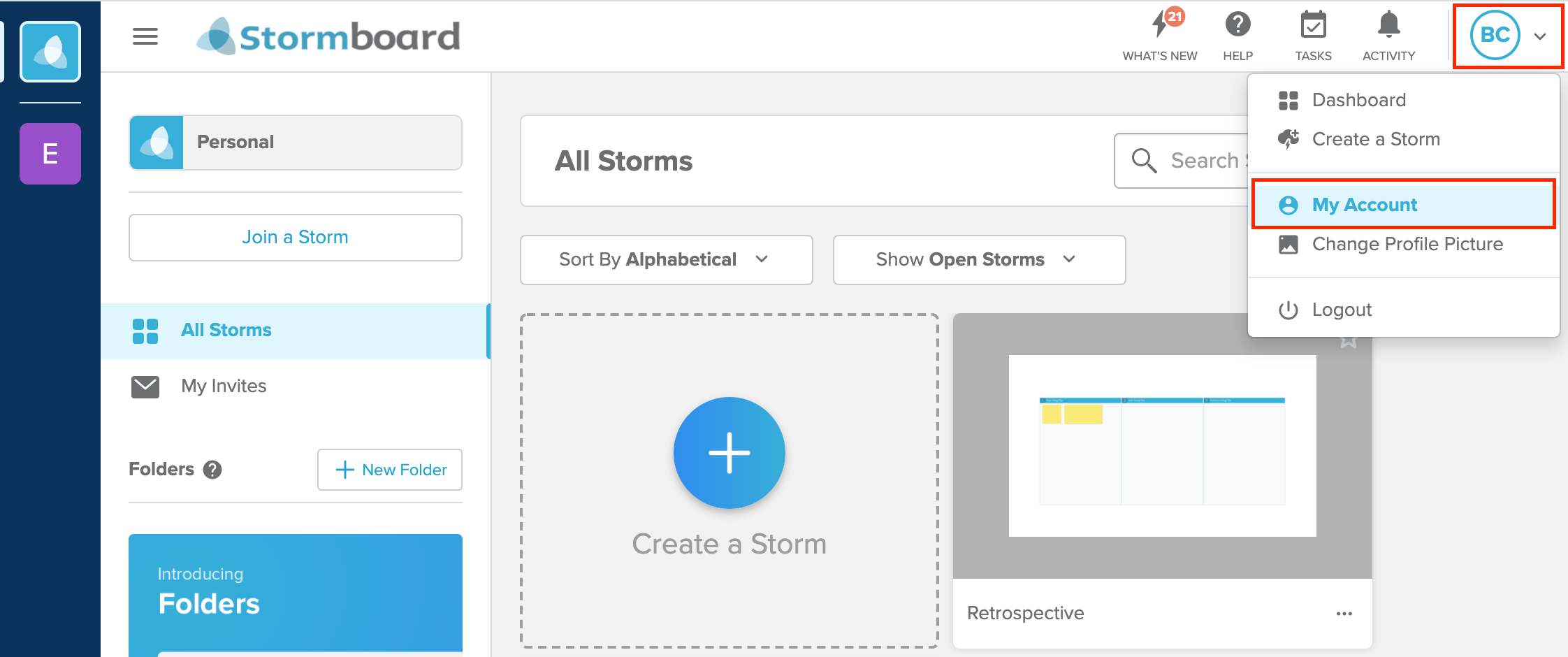 b. Or Follow this link
https://www.stormboard.com/users/account
2. Select Integrations on the left menu
a. This will bring you to the Integrations options where you can see all connected products.
b. Remove a connection by clicking the "Disconnect" button found next to any established connection.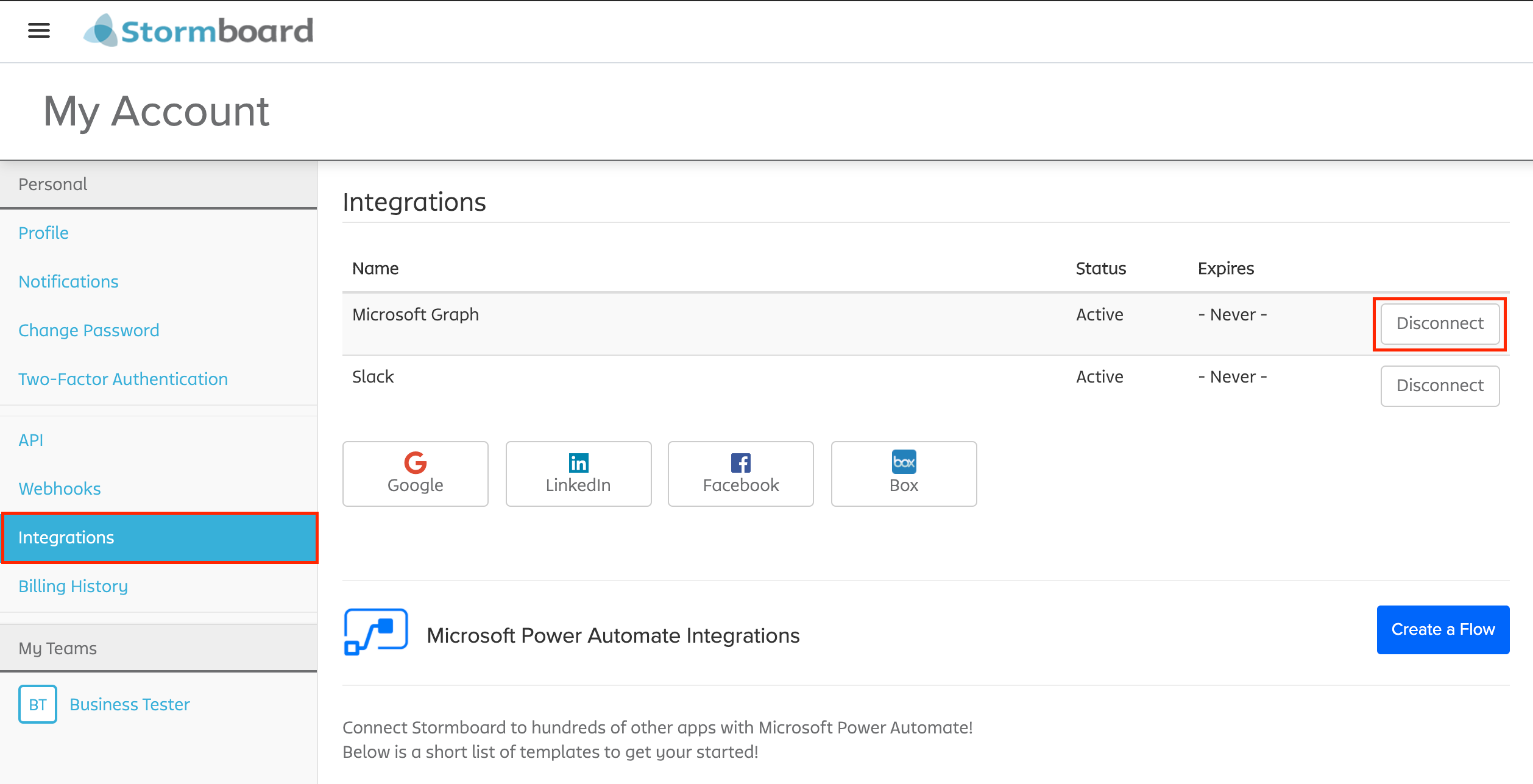 Possible Connections
Sign-In Partners
Google
Facebook
LinkedIn
Microsoft
Integrations
Box
OneDrive
Google Drive
Slack