How do I change the notifications and emails Stormboard sends me?
Modify your settings if you would like to stop receiving email notifications.
To change your Notification Settings:
Login to your account, and click on your avatar on the top right corner of the Dashboard. Click My Account in the drop-down menu.

Select Notifications from the menu on the left hand side.

Make adjustments to your Notifications and emails.

Click Save.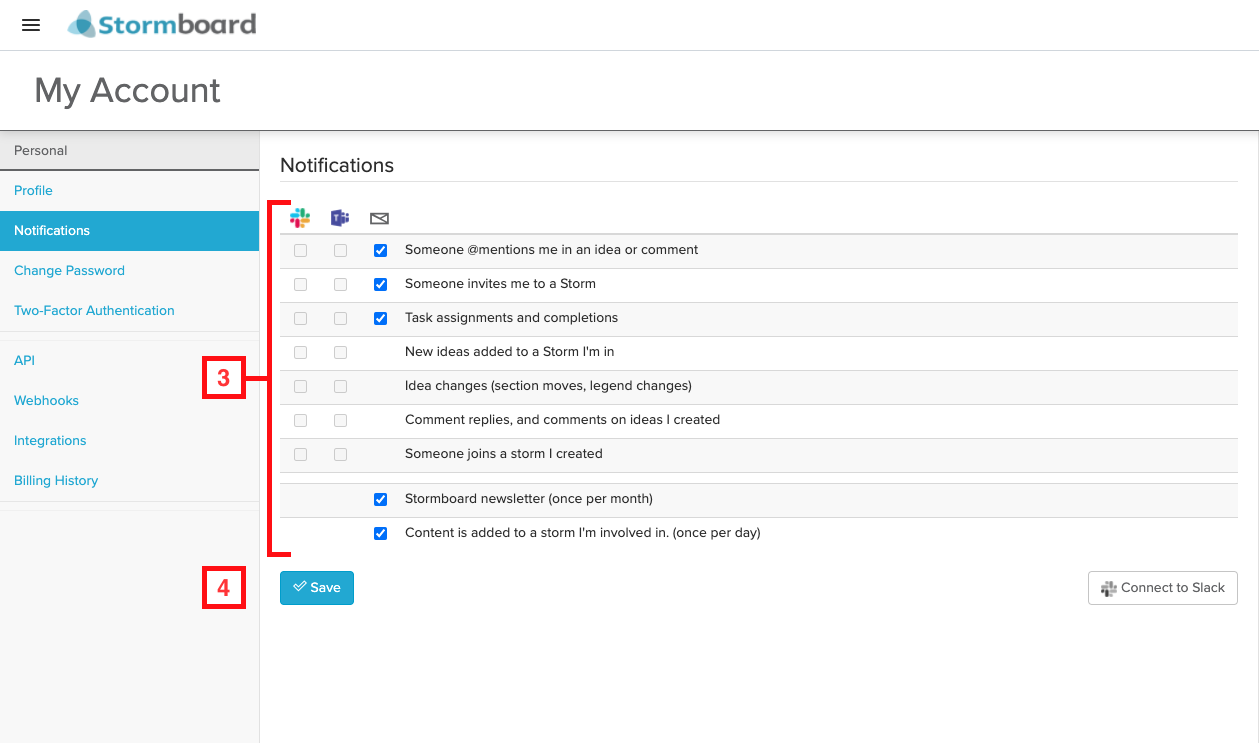 Please contact us if you have any questions.