How do I change the entire background of my Storm to a different color?
Enable full color backgrounds from the settings menu at the bottom of your Storm.
To change the background color of your Storm:
Click the Settings button located in the menu at the bottom of your Storm.


2. Click on the Styling tab.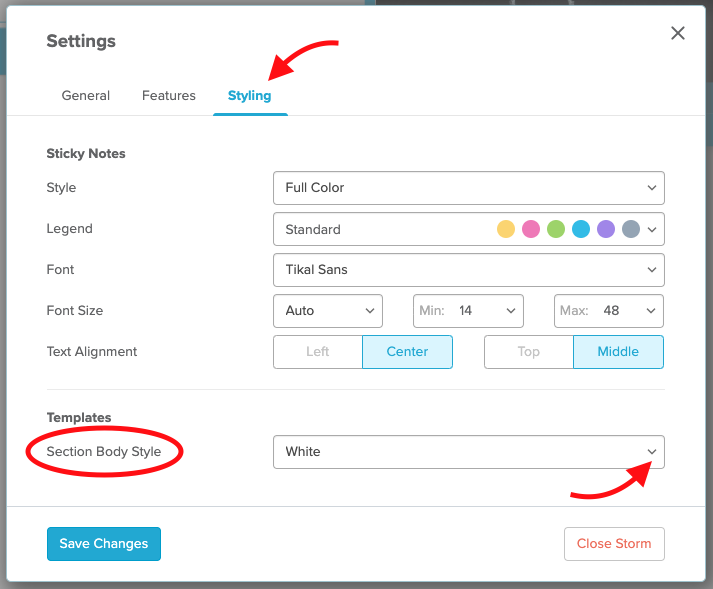 3. Click on the Section Body Style drop-down menu. You can then select: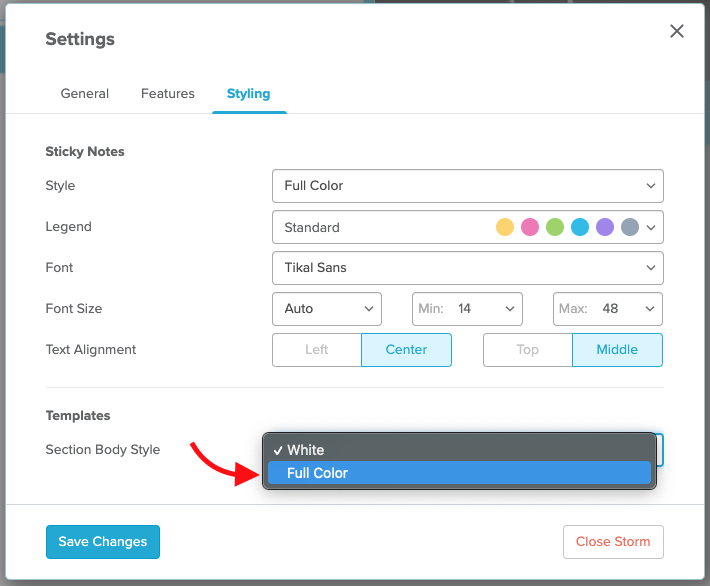 4. Click Save Changes.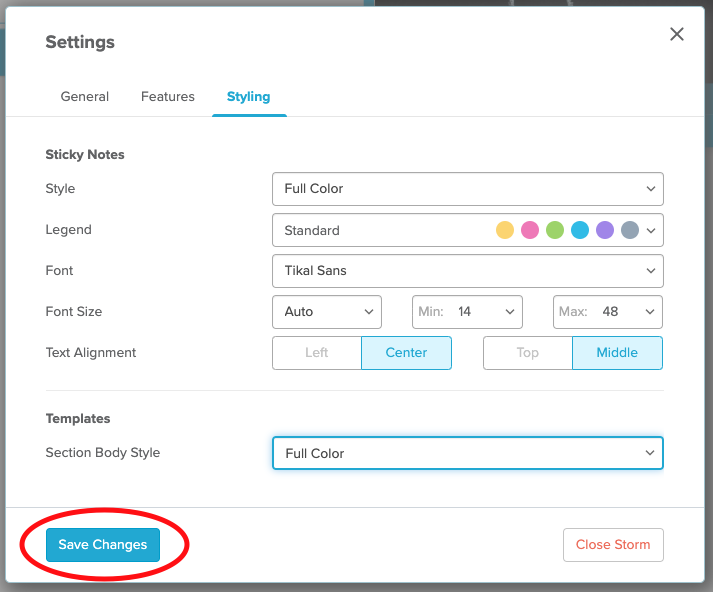 By default, when you choose Full Color, the entire Storm will be turned Stormboard blue. You can keep it this way or change the individual sections to different colors by clicking the editing menu in the top right corner of each section.
Here is an example of some section customizations: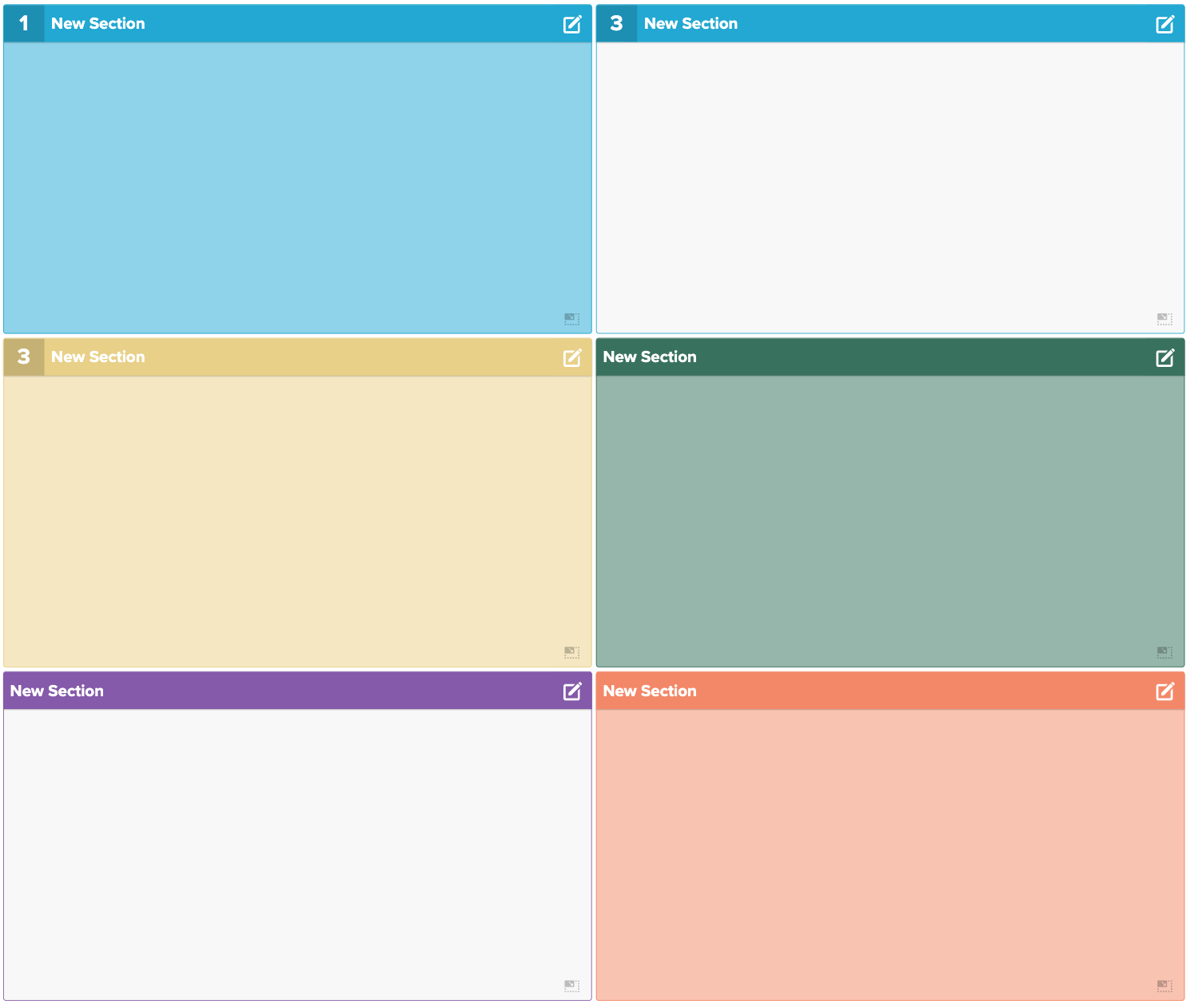 Note: At this time images cannot be added as backgrounds to your section. If you have a process or custom image that you want to be the background of your section contact us at support@stormboard.com for more information.
Also See: