Change your subscription plan in your Team's billing page in your 'My Account' settings.
If you are not on a paid Subscription Plan, Stormboard is free so there is no need to change/cancel or downgrade your account. You can come back anytime!
To Change/Downgrade your Subscription:
From your Dashboard go to: My Account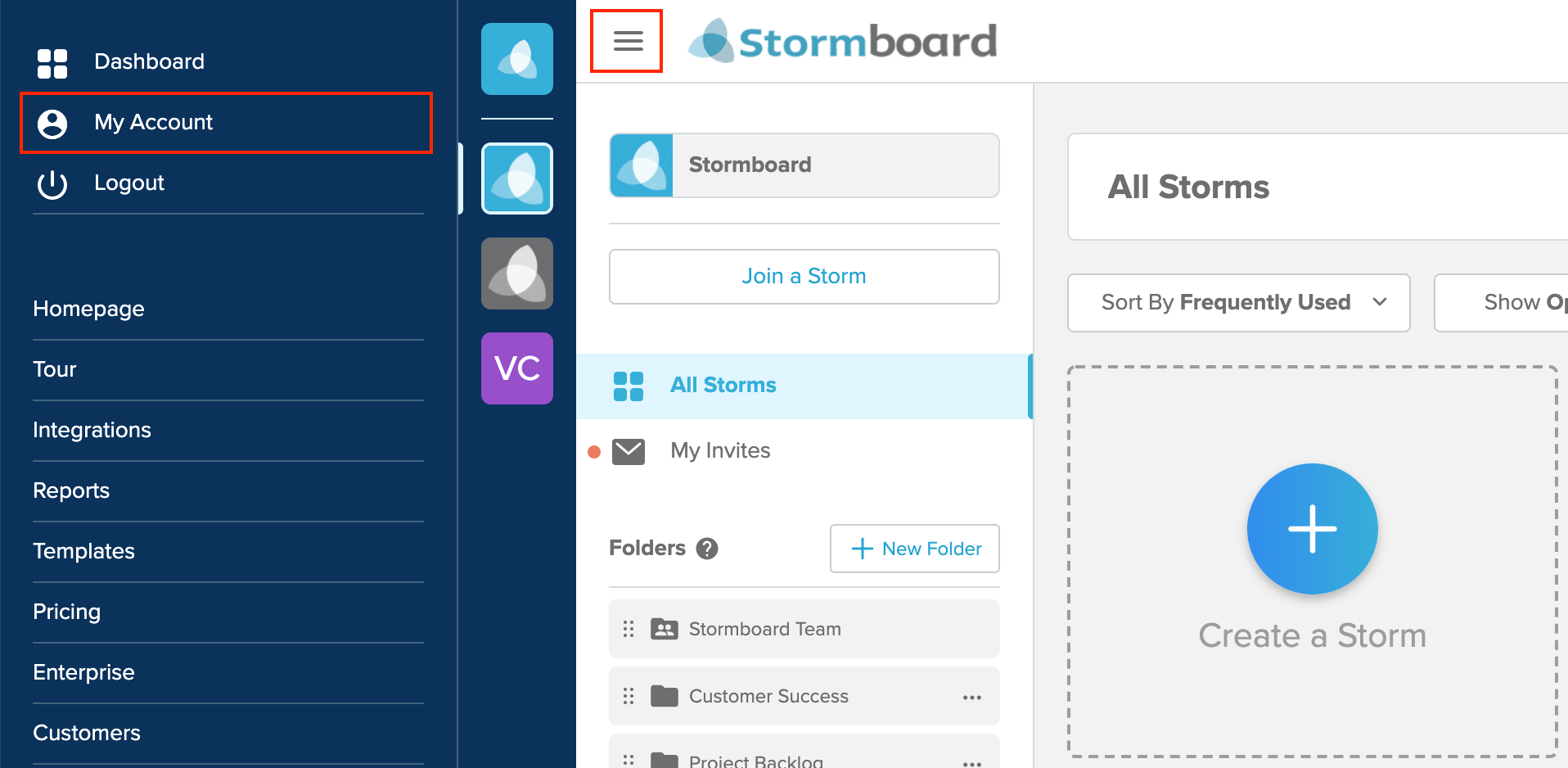 Go to your Team's Information.

Select Billing.

Click on Change Subscription.
Note: If you don't see the billing tab or the Change Subscription button you many not be logged in with your Team Administrator account.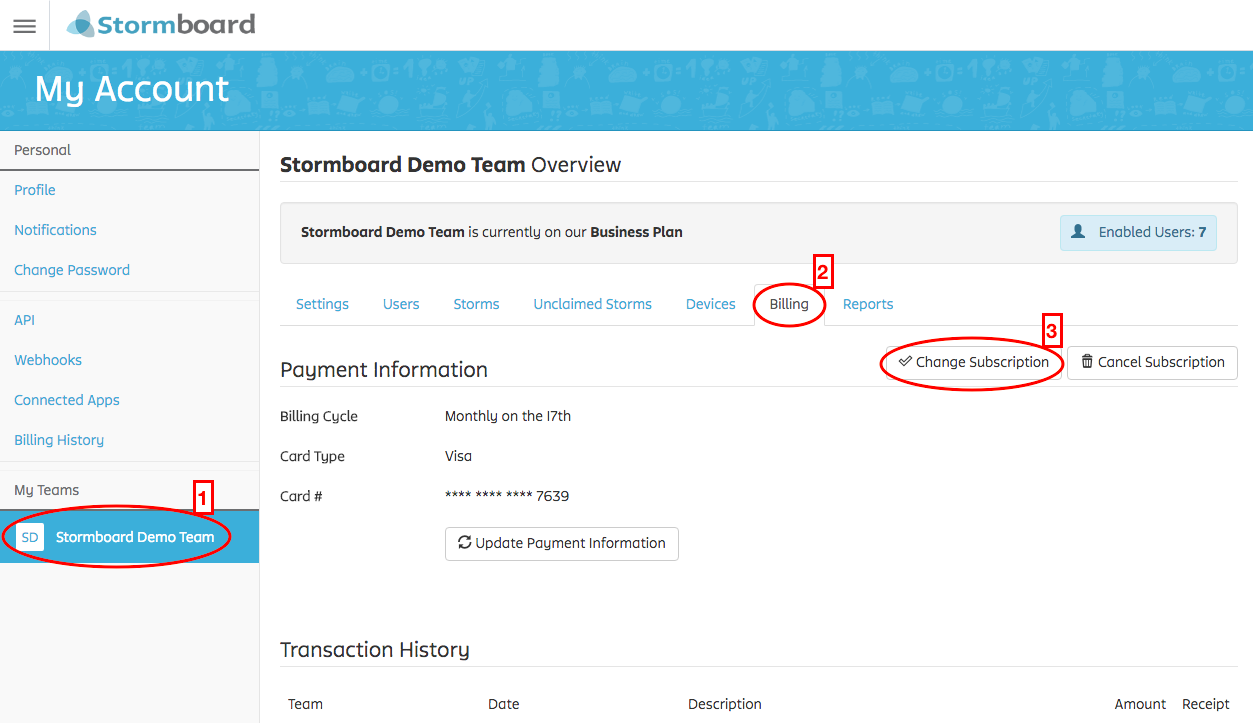 A message will pop-up.
The plan you are currently subscribed to will be listed.

Click the drop-down menu to select a new plan.

Select the plan you would like to switch to (A or B pictured below) and click Next.

A new window will open showing you:
The plan that you are switching to.

If you will be billed for the upgrade and how much you will be billed.

Your new subscription price per user per month.

A button that you will need to click to confirm the change.

Also See: