With our Microsoft Teams integration you can add Storms to your Teams channel
If you use Microsoft Teams to regularly communicate with your team, you can now integrate Stormboard into your Teams channels, making your workflow even more efficient.
Setup
Open Microsoft Teams and select the Teams tab on the left.
1. Select the channel you want to add your Storm to.

2. Click the "+" to add an app.

3. Search for "Stormboard".

4. Click the Stormboard icon to select it.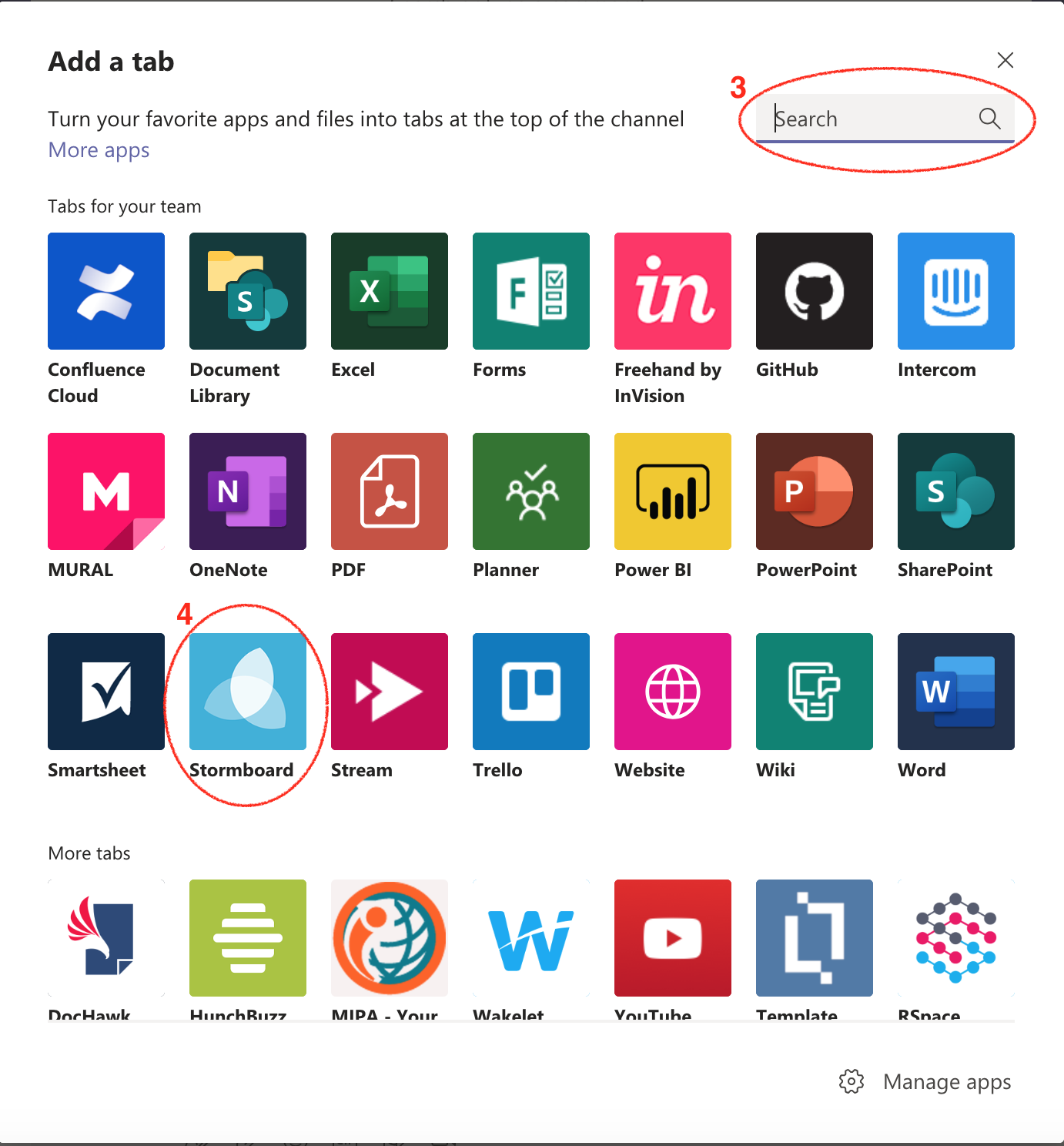 5. Log in to your Stormboard account.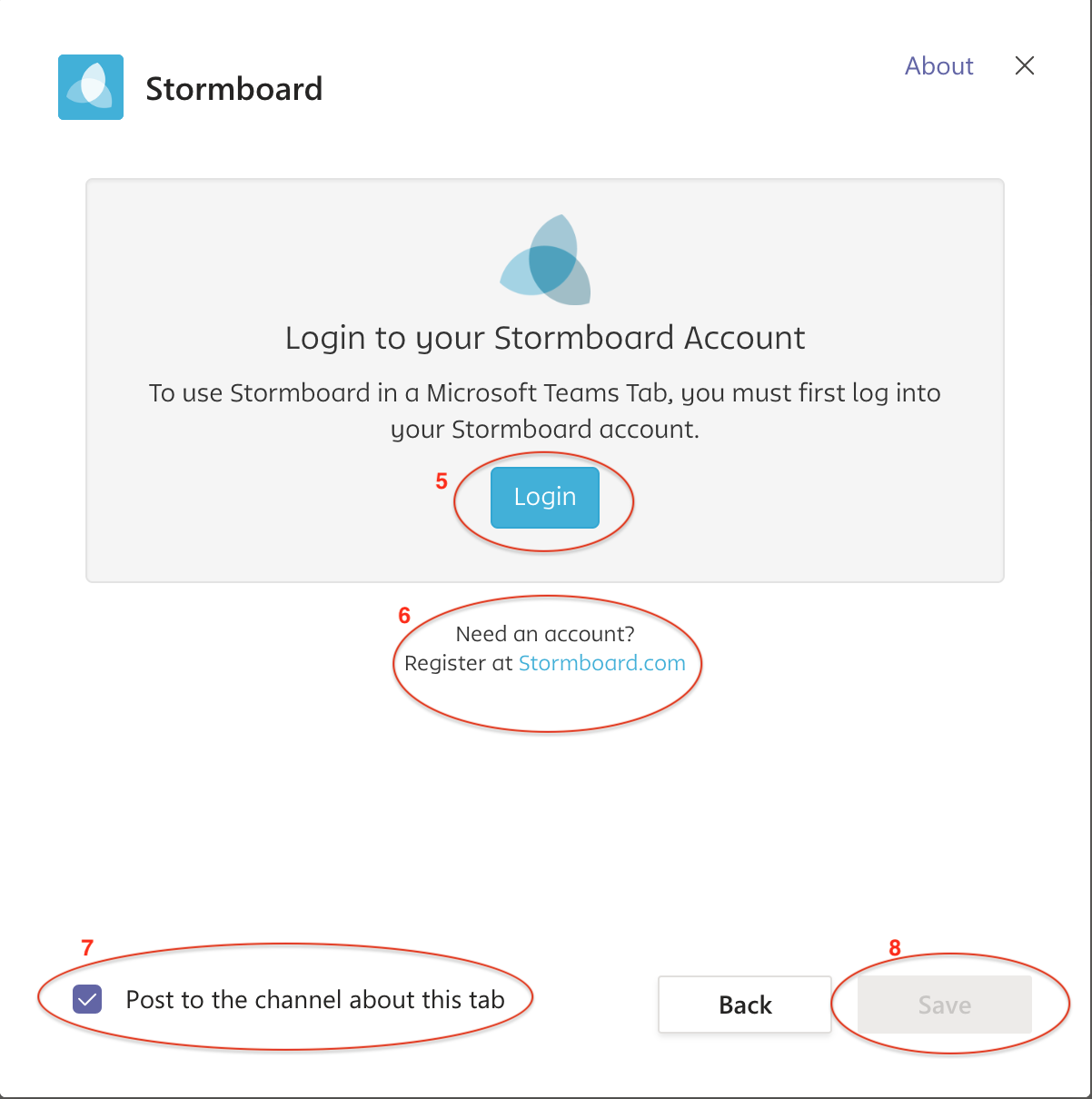 6. If you do not have an existing account, go to https://stormboard.com to register for an account.

7. Select whether you want Microsoft Teams to post to the channel about the Storm being added to your Microsoft Teams channel.

8. Click "Save" to choose what Storm to add.
Allow access
9. Allow access to Microsoft Teams for your Stormboard account.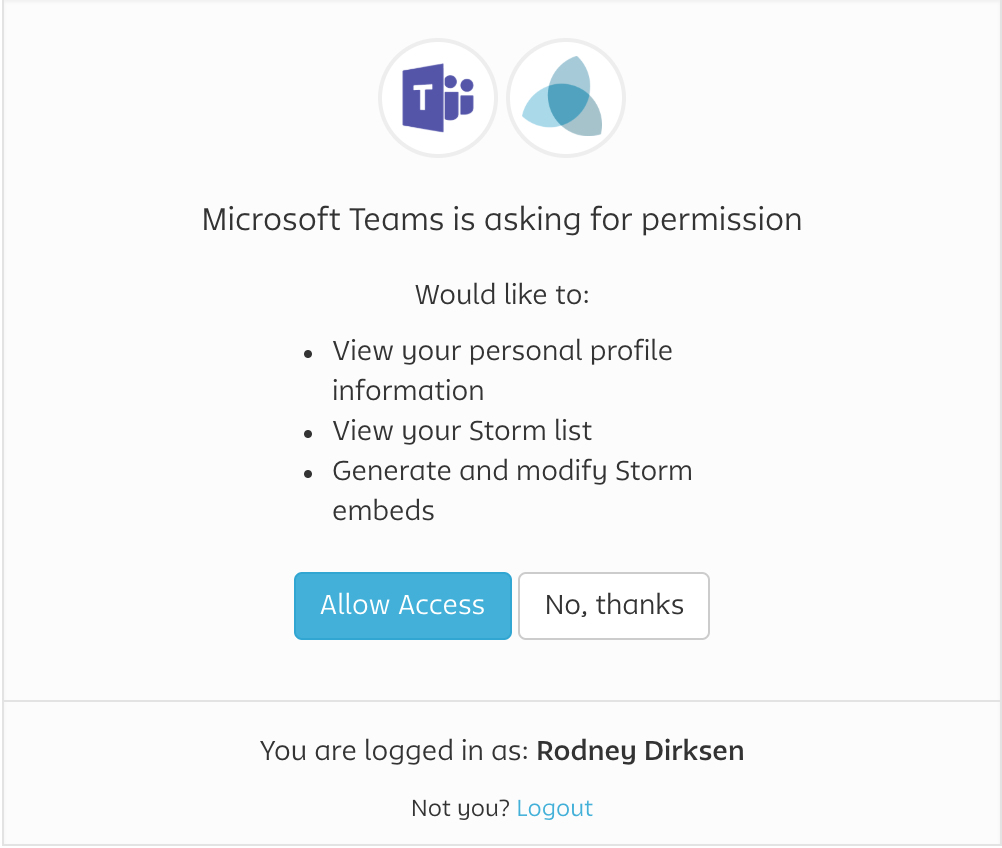 10. Create a Storm if you do not have one created already.

11. Choose a Storm you have already created from the drop down list.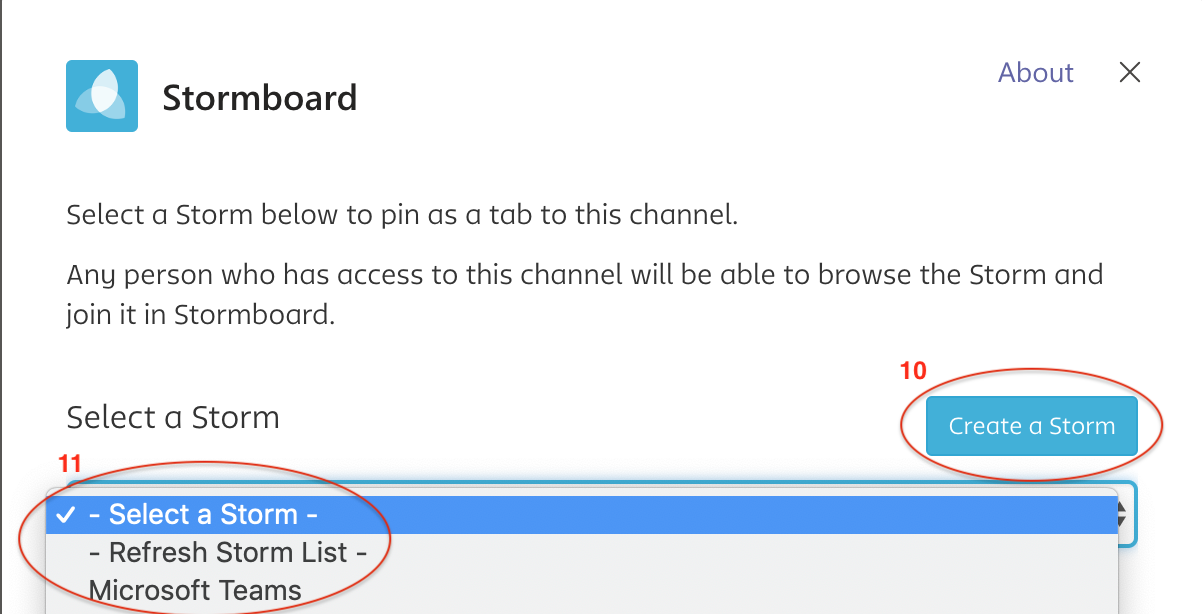 Your Storm is now available on Microsoft Teams and you can collaborate the same way you would in a web browser.