Use the Jira backlog section type to view and pull Jira issues into your Storm.
A Jira backlog is one of many section types that can be selected for your template. It contains all the Jira issues from a selected Jira project and can be embedded into a Storm as a starting point for many PI Planning activities such as Iteration/Sprint Planning and Story Point Sizing.
To add a Jira backlog to your Storm:
Start with a template that contains a blank standard-type section. For example, the 'Iteration Plan' and 'Story Point Sizing' templates have a blank section pre-labeled as 'Backlog'.
2. Click the Edit icon in the top right corner of the section.
3. Click Edit Section in the menu that appears.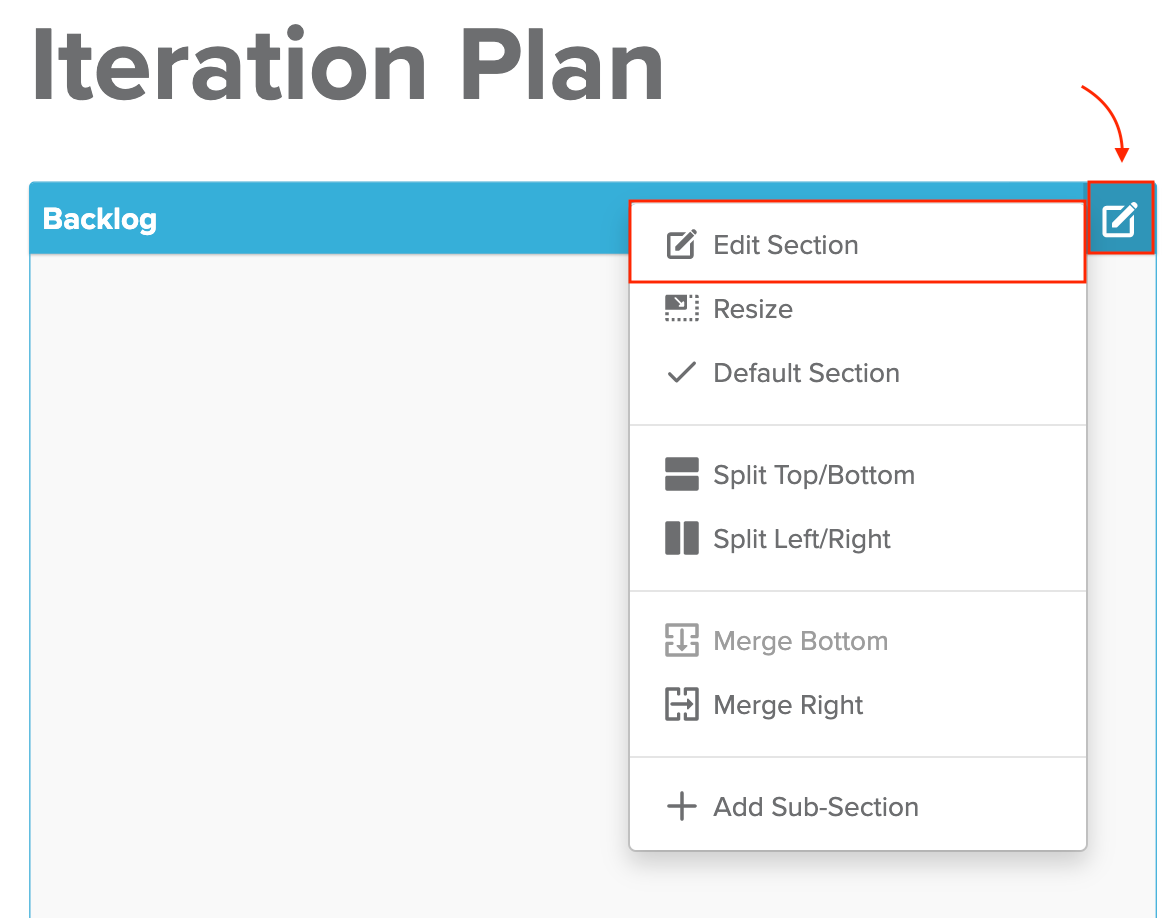 4. In the next menu that appears, select the Type tab.
5. In the Section Type drop-down menu, select Jira Backlog.
6. In the Project drop-down menu, select the Project you'd like to import issues from.
7. In the JQL text field, enter a JQL string to filter issues from your selected project.
8. Click Save Changes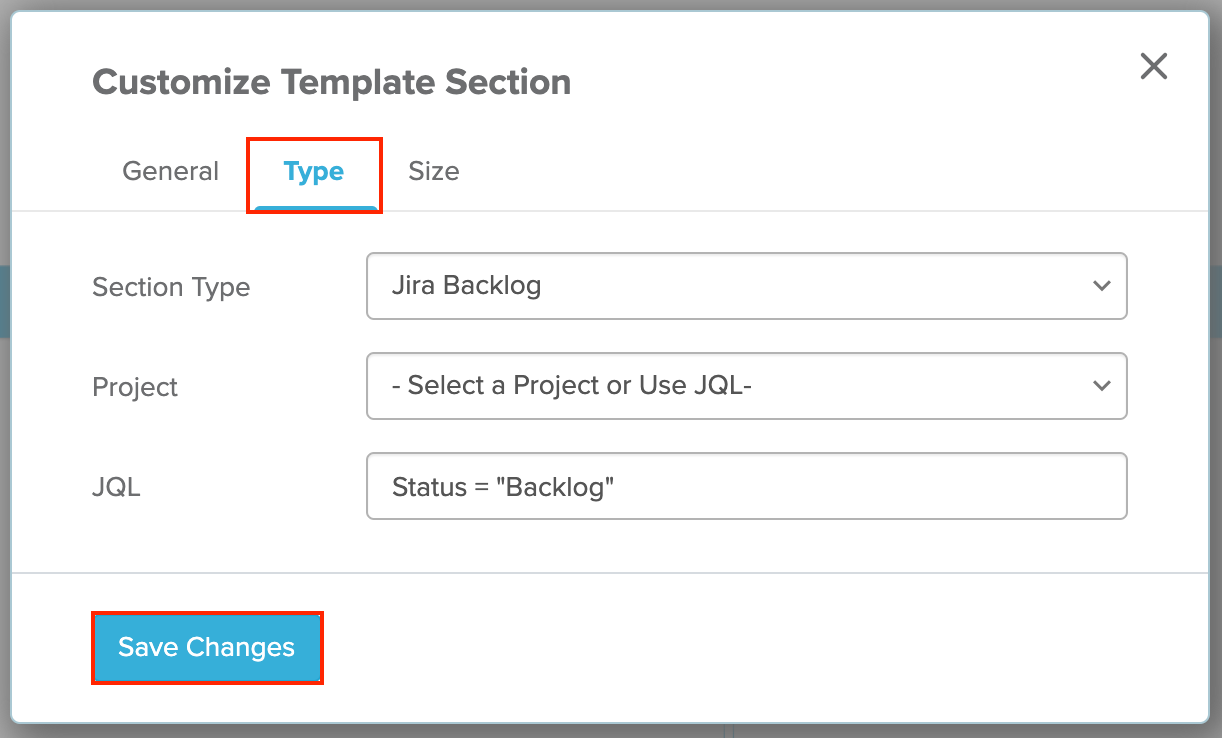 Your Jira backlog will then be loaded into your Storm, with each issue listed on its own line. Each issue shows:
The issue type.

The issue title.

The number of Story Points assigned to the issue.

The issue ID.

The issue priority.