How can I see the Storms that I have been invited to?
Your Storm invites can be found in the 'My Invites' section of your dashboard.
1. Go to your Dashboard and click My Invites in the column on the left-hand side.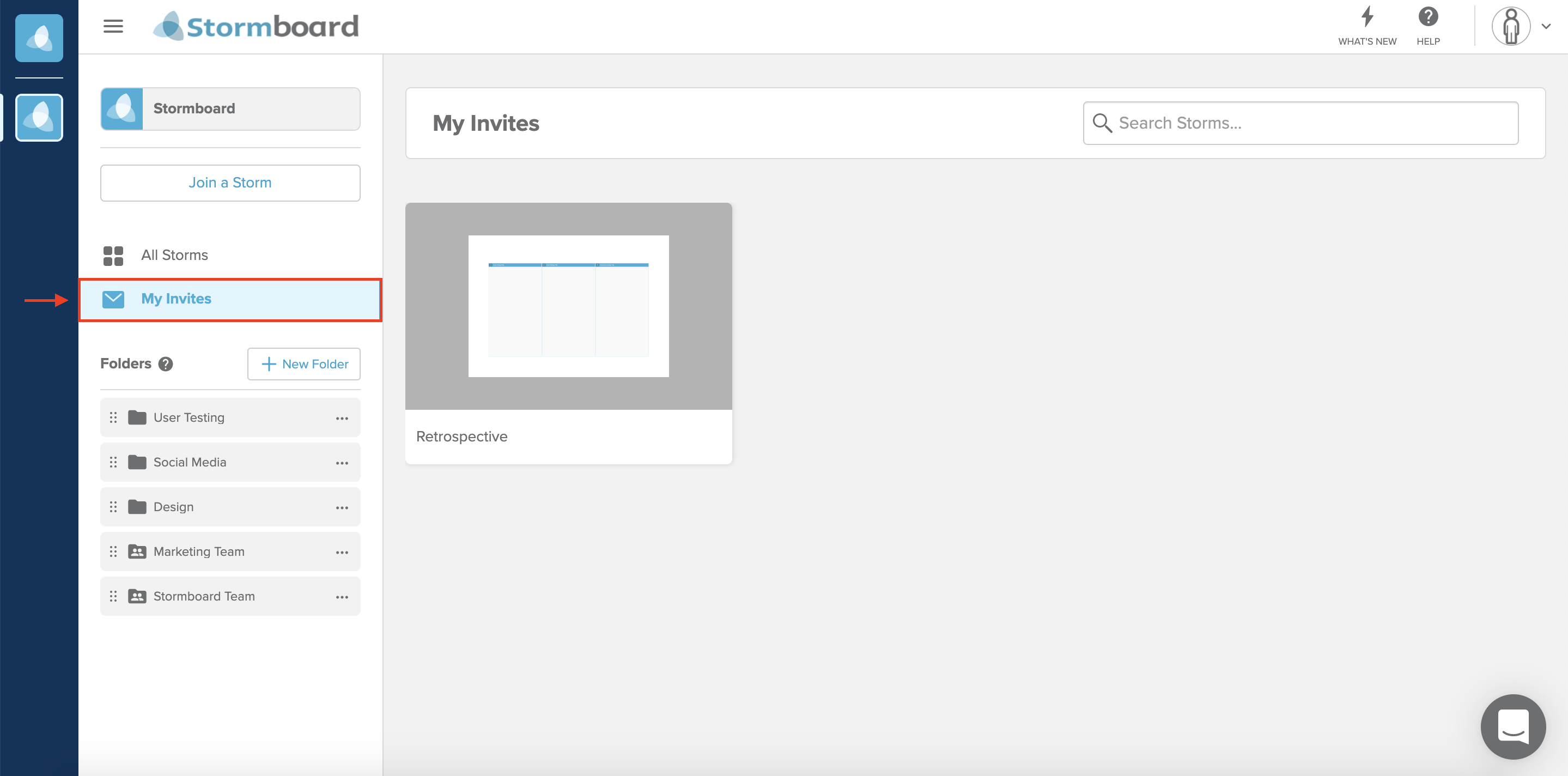 2. Hover your mouse over a Storm thumbnail to see the Accept and Decline options.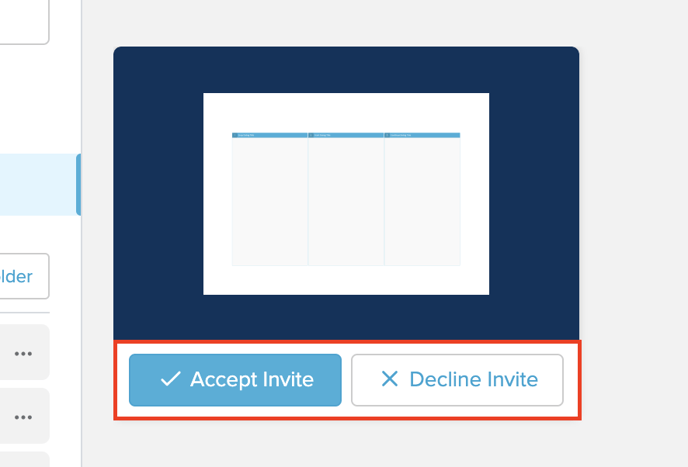 If you are on a touch device, tap the Storm menu (the three dots next to the Storm's name) to access these options.