How can I navigate to recently viewed Storms?
Use the 'Sort By' menu in your dashboard to locate Storms with recent activity.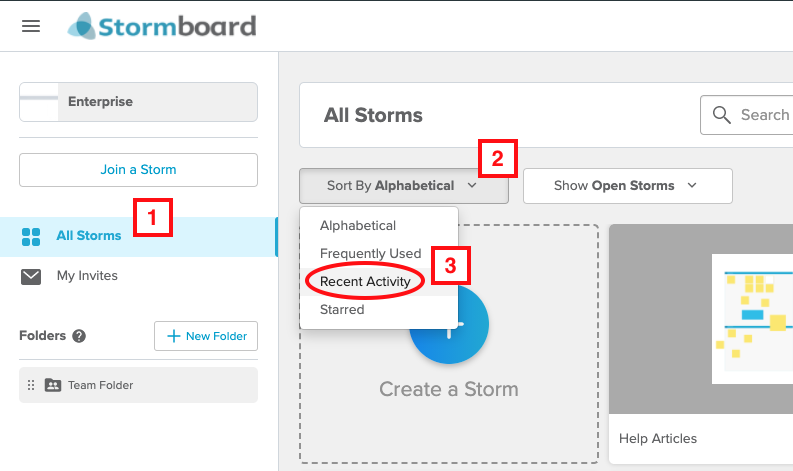 From your Dashboard, select All Storms

Select the Sort By drop-down menu.

Select Recent Activity.
Storms with recent contributions will now appear at the top of the list.