How can I create and save my own reusable template?
Save your template by adding it to the template library.
Note: This feature requires a Business or Enterprise Subscription.
If you have a Business or Enterprise Subscription, you can create and save your own templates by customizing our standard templates.
1. Click the Templates button located at the bottom of your Storm.

2. Click the Save Template button.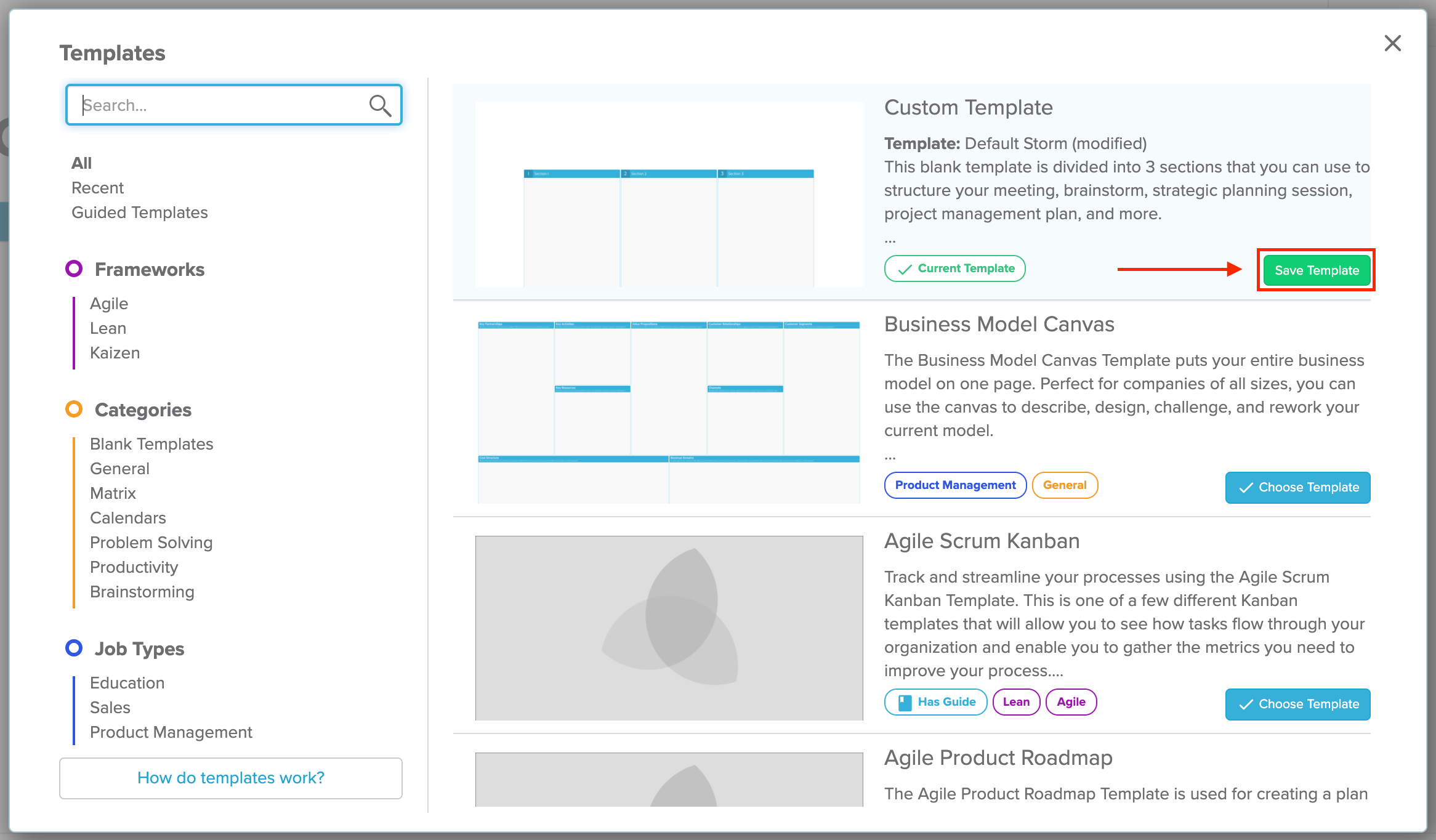 3. The following menu will pop up allowing you to rename and customize the description of your template. Once you are done, click Save Template.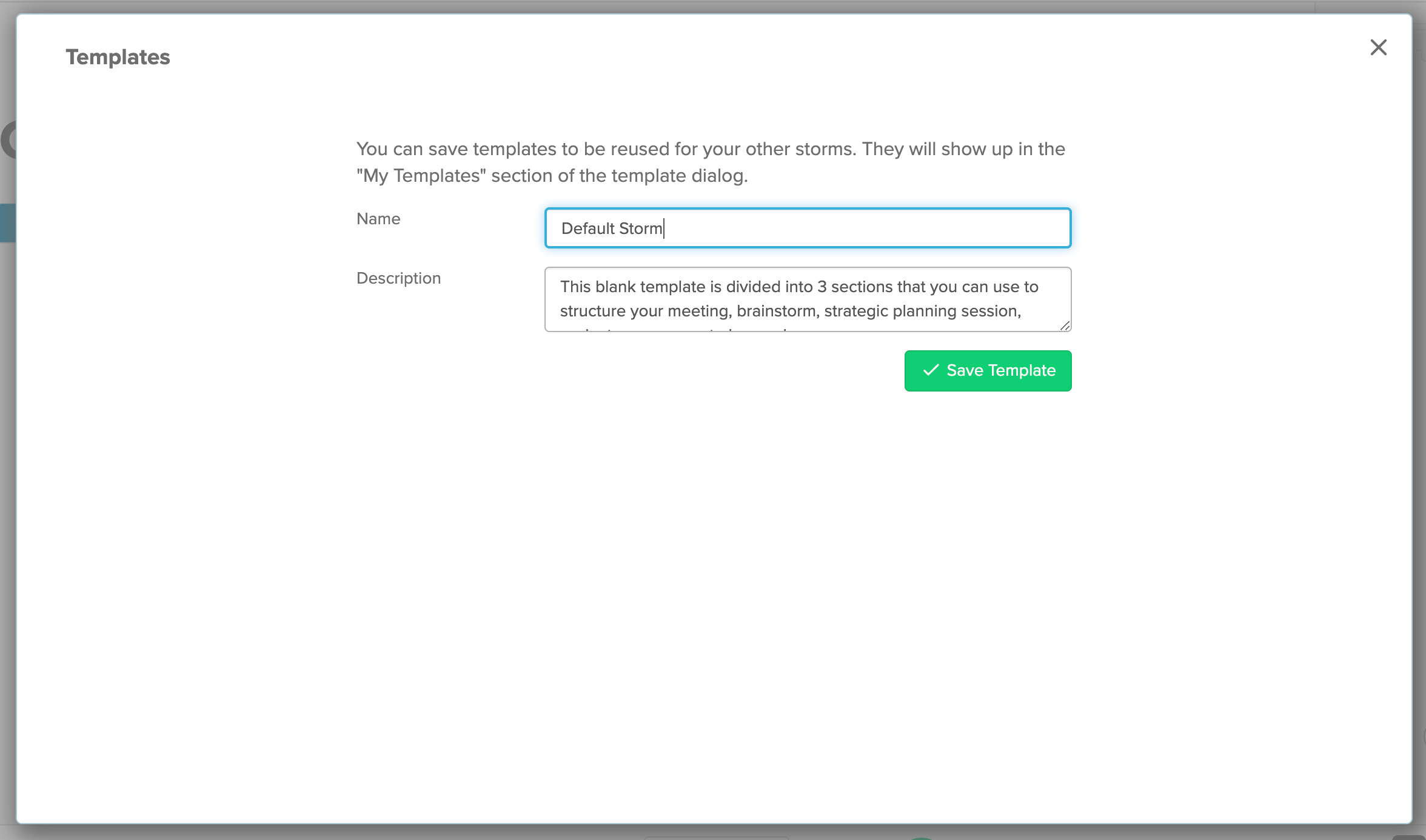 4. Your template is now saved!
Your saved customized templates can be found by clicking on the Templates button on any Storm you are in and selecting My Templates from the menu on the left-hand side. All of your saved templates will be listed.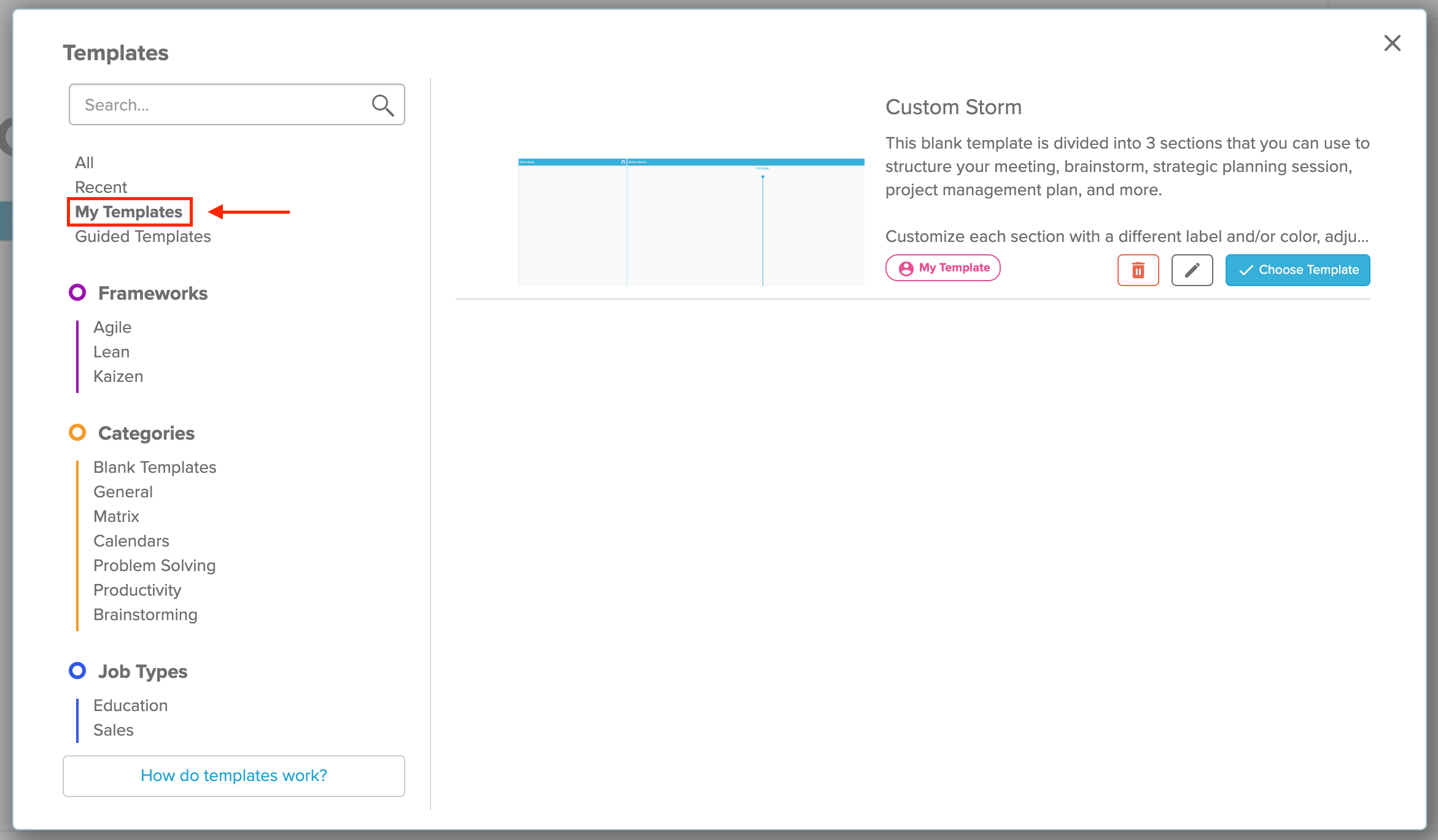 Also See: