These resources will give you and your Team instructions on how to use Stormboard to make you meetings, processes, and collaborations more streamlined and effective!
What is Stormboard?
Stormboard Basics Walkthrough
Stormboard 101 Guide
Our Stormboard 101 guide tells you everything you need to know to get started. It is the perfect document to share with members of your team as a quick introduction.
Click here to view and download this guide.
Stormboard User Guide
This User Guide walks you through the basics of using Stormboard, including how to add content and customize the look of your Storms.
Click here to view and download this guide.
Stormboard Pro Tip Videos
These Pro Tip videos walk you through how to add ideas, change the colour of your sticky notes, add a different section to your template, and more! Watch them all here.
Templates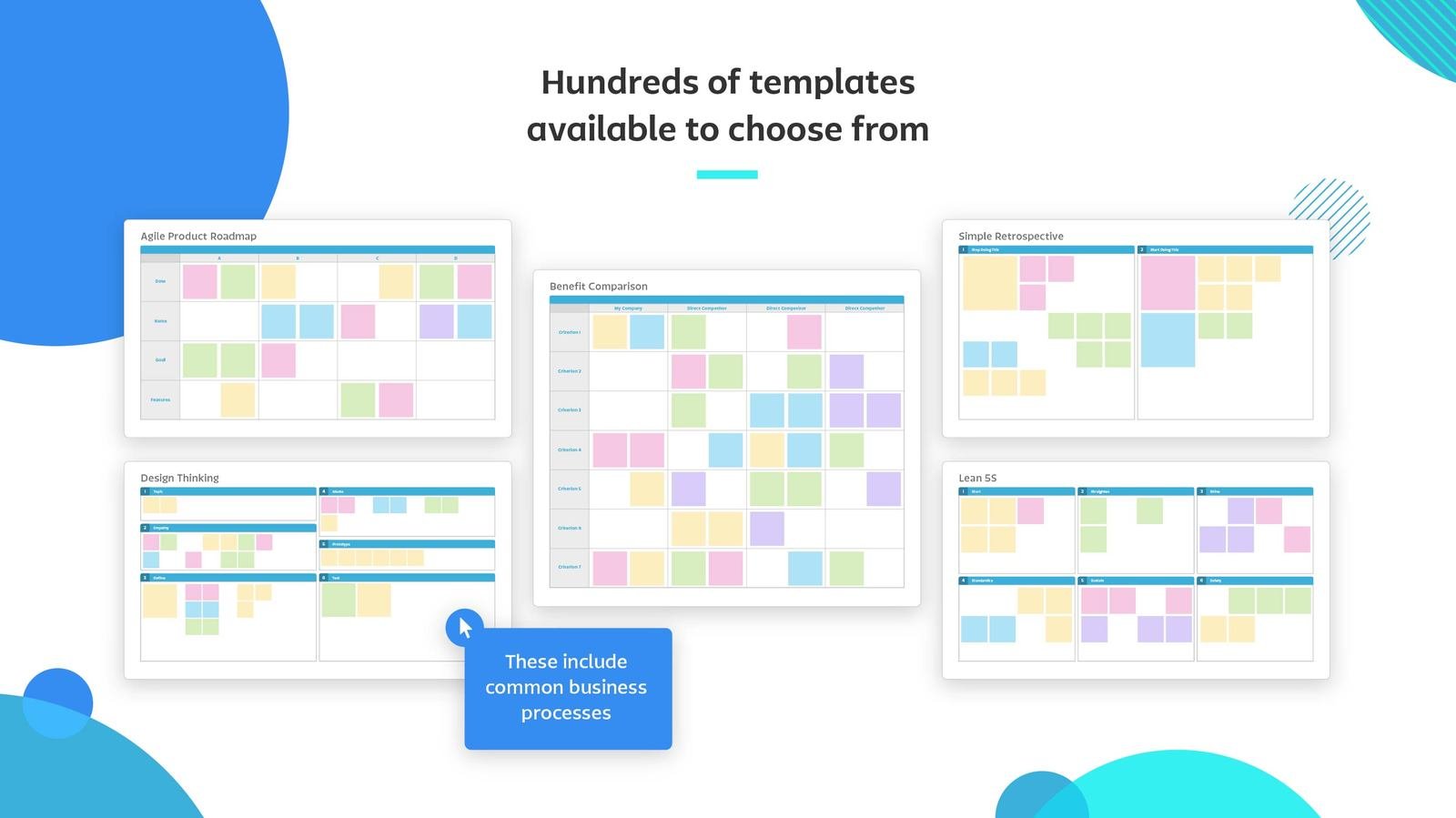 We have hundreds of templates to choose from including calendars, project management tools, and common business processes like Kaizen, Lean, Agile, Kanban, and Design Thinking.
These specialized frameworks enable you to reinforce and streamline your company's unique way of working and apply it to all meetings conducted enterprise-wide.
Click here to learn more about our templates and how they work.
Reports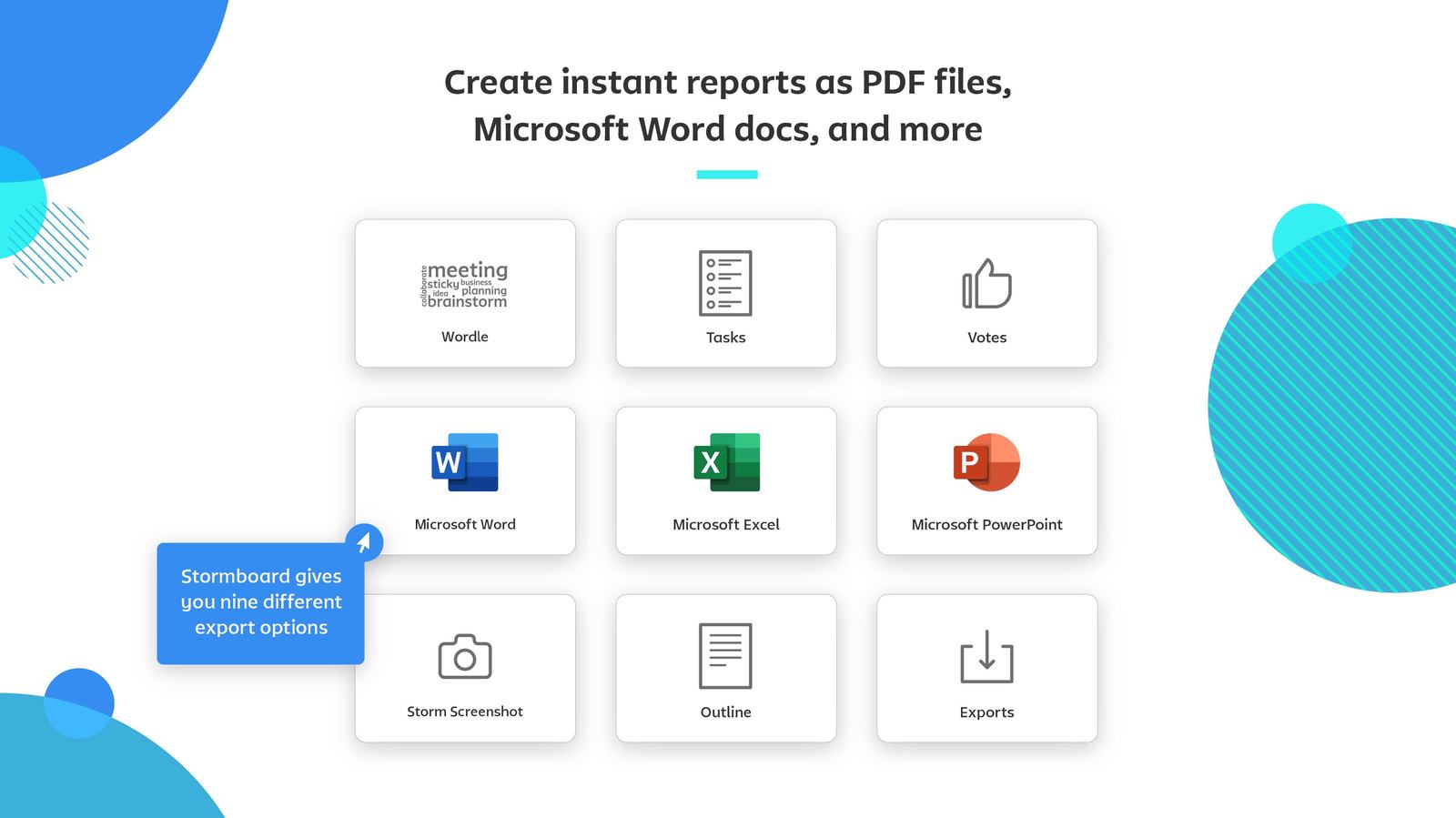 Stop hastily typing meeting minutes, taking blurry photos of whiteboards, or rolling up flip charts and losing momentum at the end of your meeting!
Compile all of the work, decisions, assigned tasks, and action from your meeting instantly and export it into a professional report that can be collaboratively edited and then shared immediately with participants, management, or key stakeholders.
Click here to learn more about our reports and view samples.
Help Documents
The Help Section of our website has a wealth of information that should answer any and every question that you have about using Stormboard!
We recommend that you start with Stormboard Basics here.
Are you going to be using Stormboard with your Microsoft Surface Hub? Here is what you need to get started!
Stormboard Microsoft Surface Hub User Guide
This User Guide gives an easy, step-by-step introduction to using Stormboard on the Microsoft Surface Hub. (Click here)
Microsoft Surface Hub Help Articles
These articles are written specifically for users of the Microsoft Surface Hub and take a deeper dive into how everything works. (Click here to view a list of all the documents)