Yes! Connect Stormboard to hundreds of other apps with Power Automate.
Automate your workflow with Power Automate to make data transfer between Stormboard and your favorite apps automatic, so you can focus on your great ideas and not on the technical details.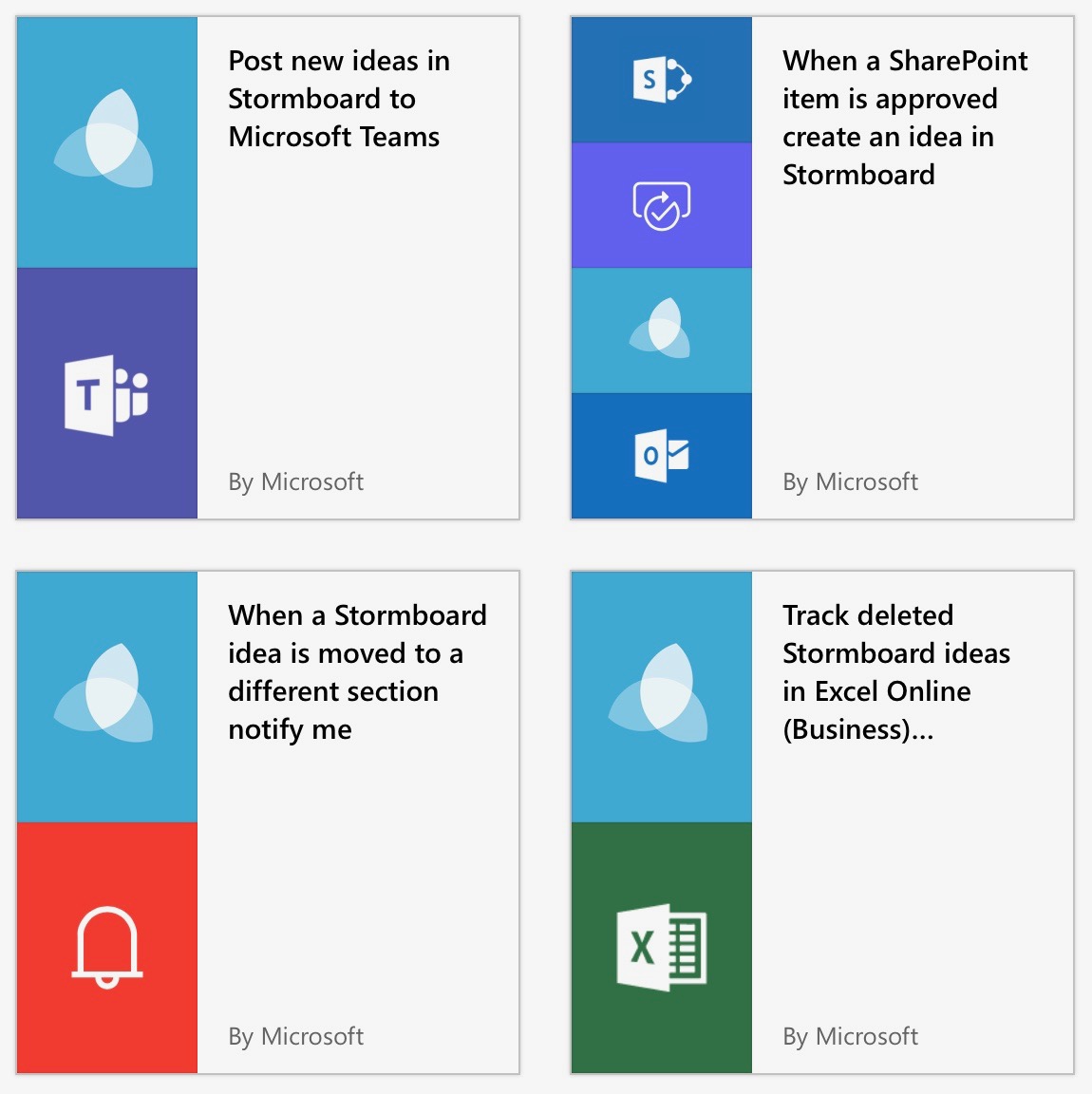 How It Works
There seems to be an app for everything, but monitoring all of them can be time-consuming. The solution? Getting your apps
to talk to each other.
But, unless you are an API expert, it can be incredibly difficult to create an automated workflow that will sync data across platforms.
Stormboard's integration with Power Automate is here to help!
Automated connections called Flows, which you can set up in minutes, can automate your day-to-day tasks and build workflows between apps that otherwise wouldn't be possible.
The best part? This all happens in the background — once it's set you don't need to do anything!
How to create a Flow with Stormboard
Sign up for a free Flow account or log in to your existing account.

On the Start Page, click on "Connectors" at the top of your screen and search for "Stormboard".

From this page, you can create your own templates using Stormboard and whatever app you choose to connect to or use one of the existing templates.
Click here for more information and to set up your first Flow.
Also See: