Use Rally-integrated sizing sections to apply estimate points to your work items in Stormboard.
Dragging an issue from the backlog section into another section of your Storm will automatically create a Rally Work Item Sticky Note, which can then be dragged into a estimates integrated section, applying pre-determined estimates to Rally
Note: Before starting the install make sure you have the following:
An active Stormboard Enterprise Account

An active Rally connection on Stormboard
Contact us if you require assistance to get started
To add an Estimates section to your Storm:
1. Start with a template that has at least one blank standard section. For example, the 'Story Point Sizing' template has blank sections for your backlog and seven Story Point amounts.
2. Click the Edit icon in the top right corner of the section and click Edit Section.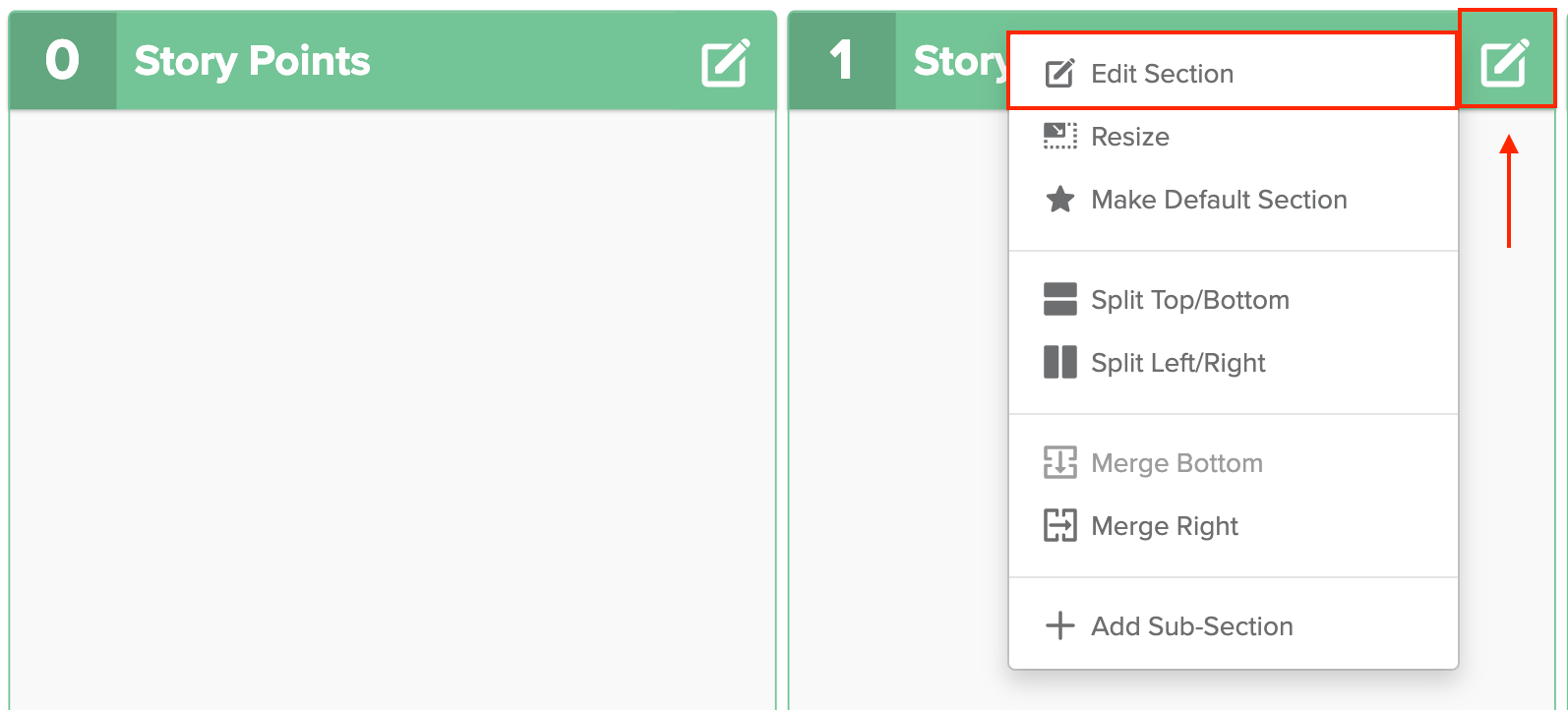 3. In the menu that appears, under the General tab:
Set Title to 'Estimates' or your teams preferred language

Set Digit to match your Estimation amounts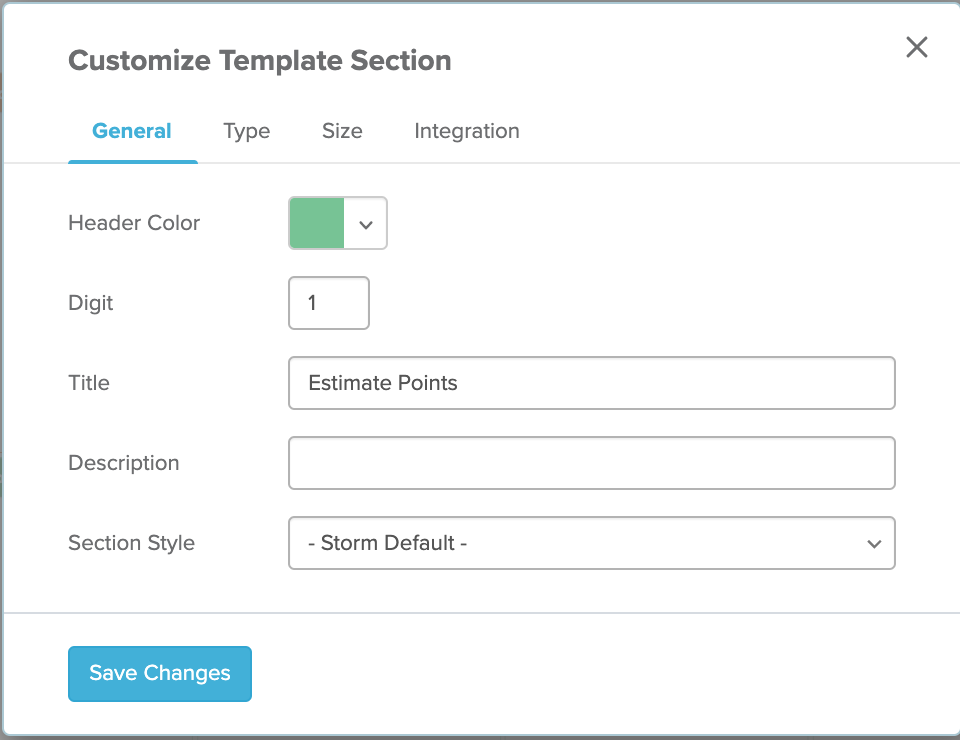 4. Under the Integration tab:
Set Connection to your Rally Connection

Set Connect To to 'Estimate'

Set Estimate to the amount of Story points you would like this section to apply.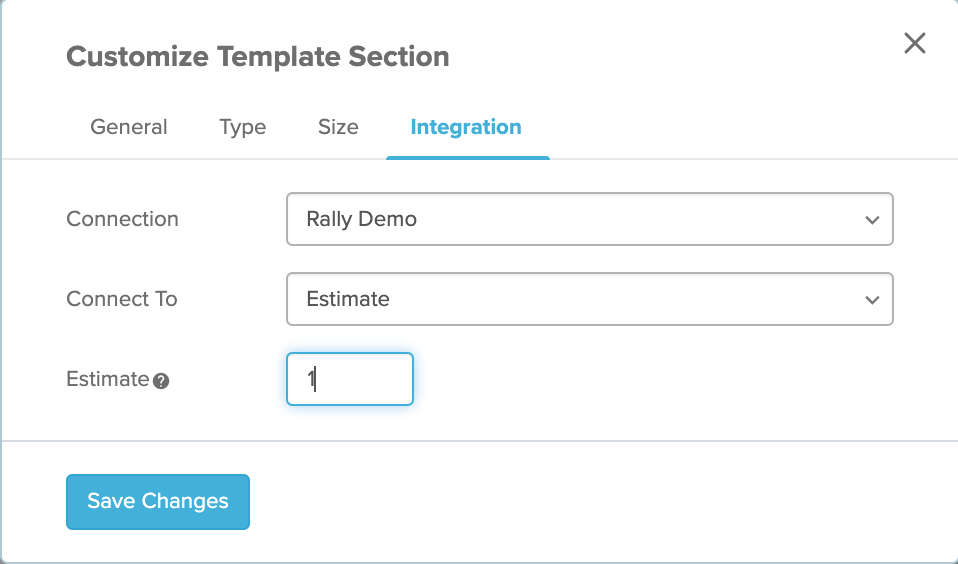 5. Click Save Changes.

Repeat steps 2-5 for each Estimate amount you'd like to have in your template.

Applying Estimate points to a Rally work item
After integrating your Stormboard template to connect to your work items estimates you can drag a work item from the backlog to begin estimating in a remote event with your team
Click and drag any work item from the backlog to an integrated section to automatically apply the set amount of Estimate points to that work item

Stormboard will automatically sync with Rally applying the points to both your sticky note and to your Rally instance
Also See: